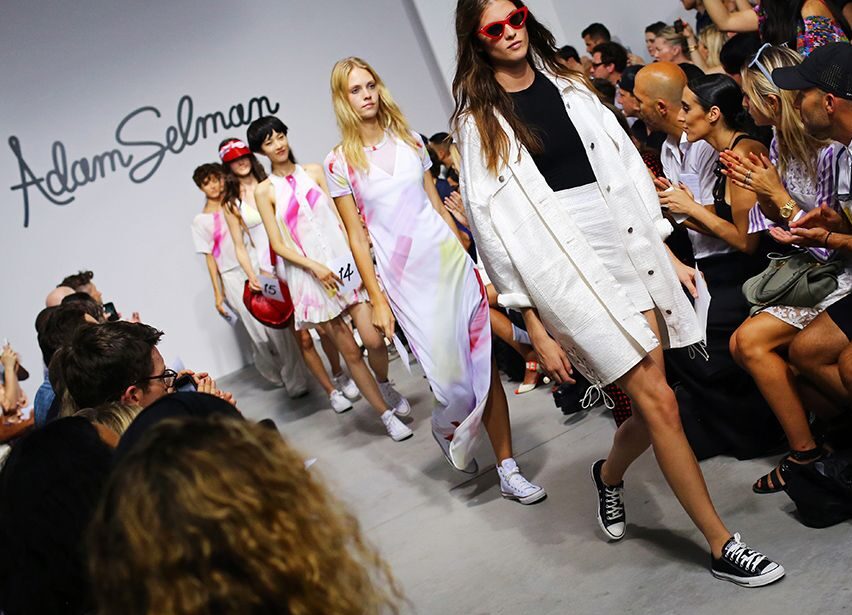 20 Sep

Adam Selman SS15: Acceptable in the '80s
Adam Selman's SS15 collection is taking us back to the 1980s (and Rihanna is coming too).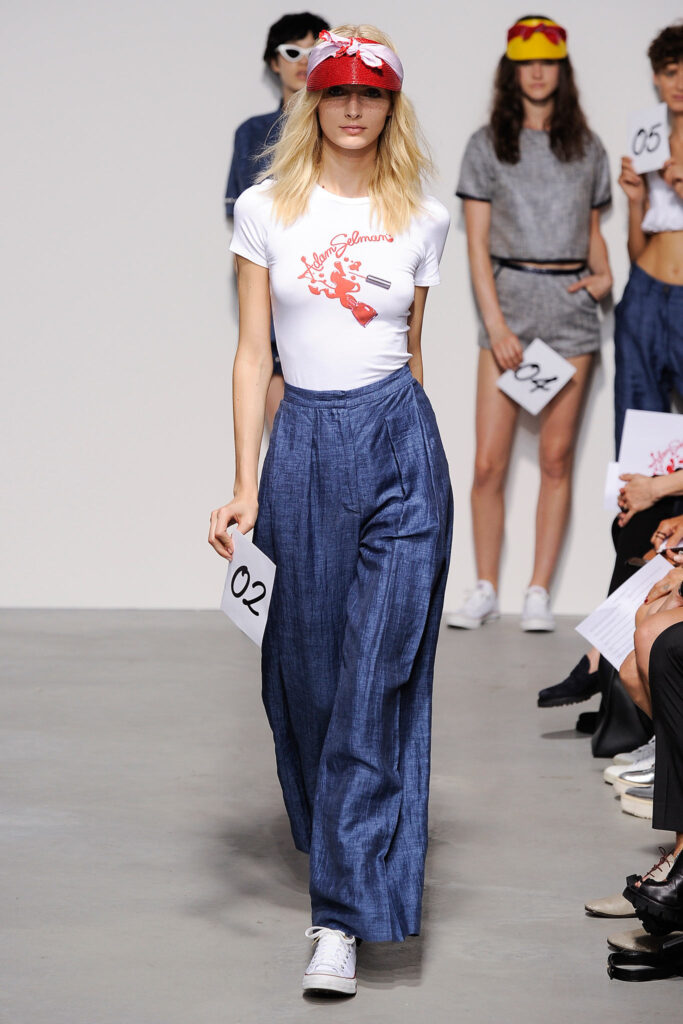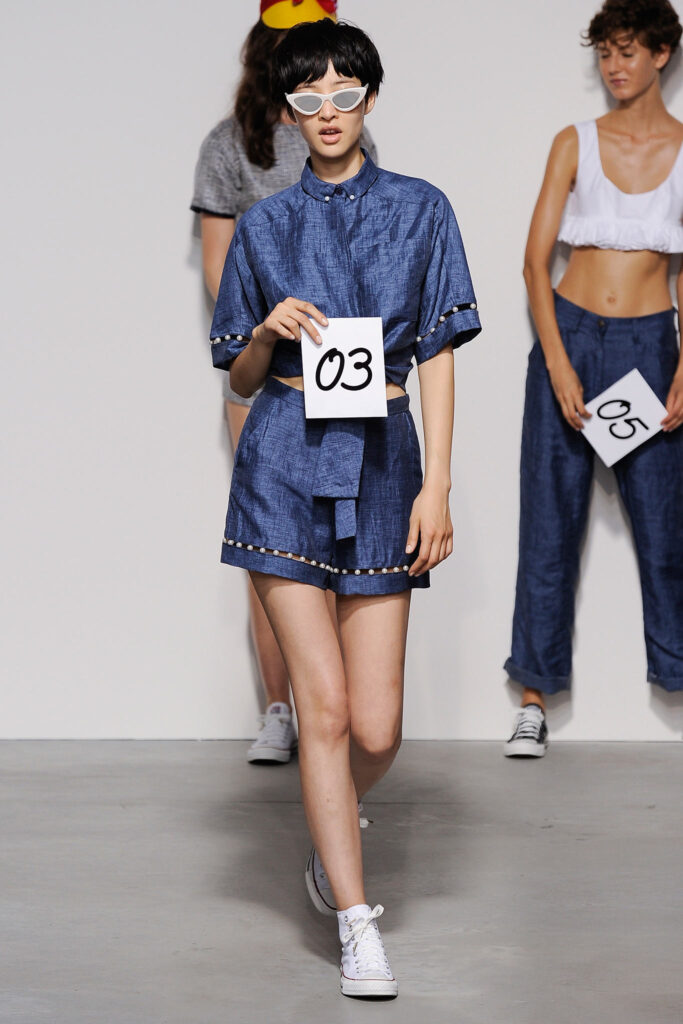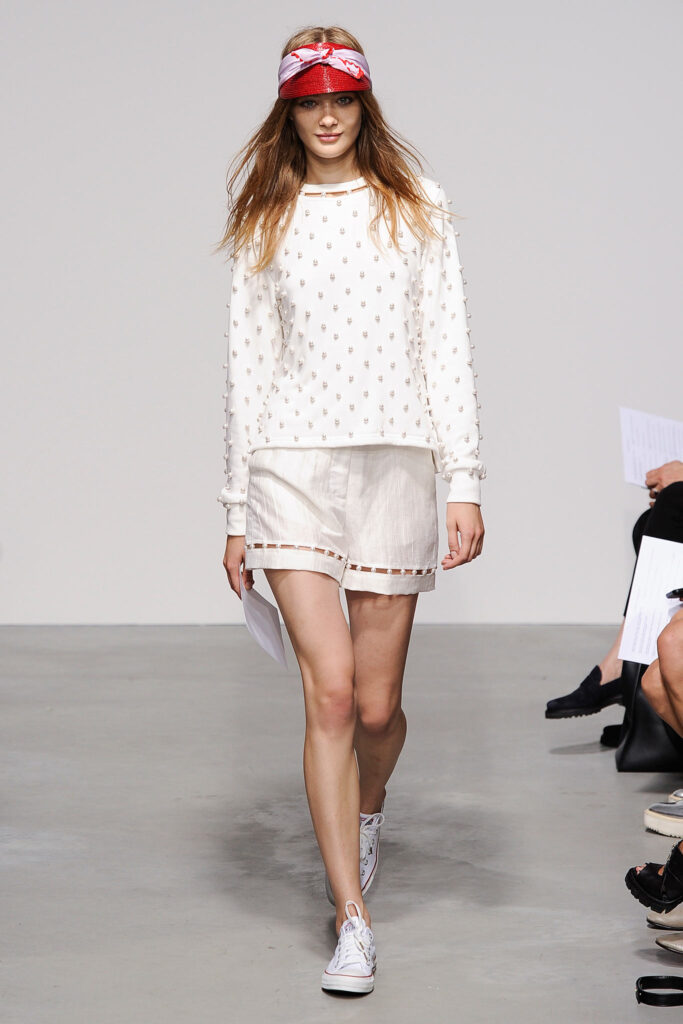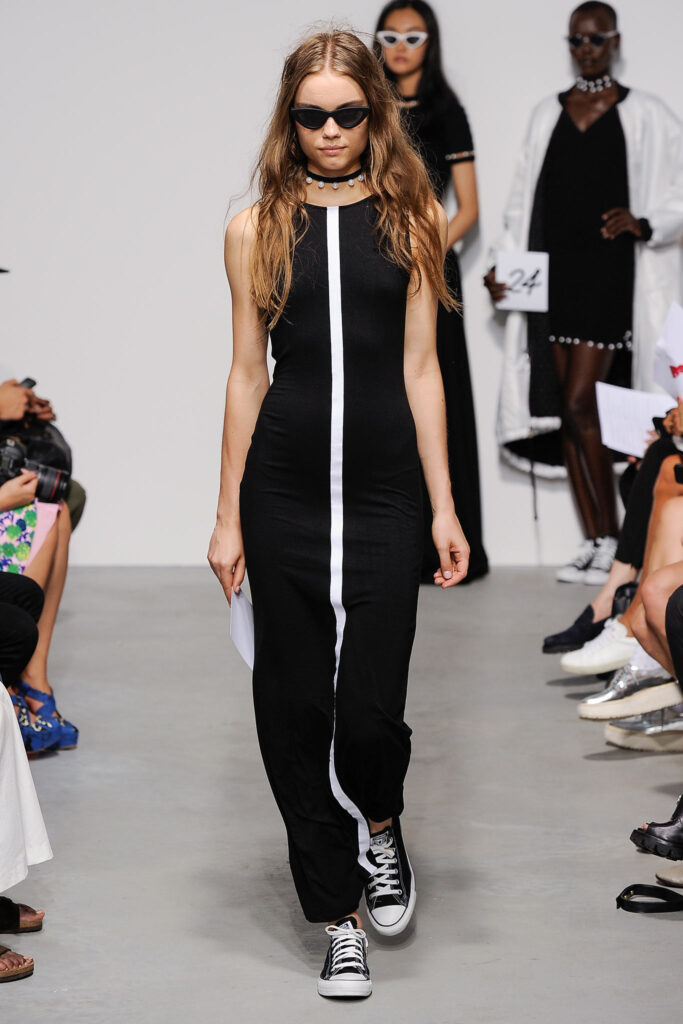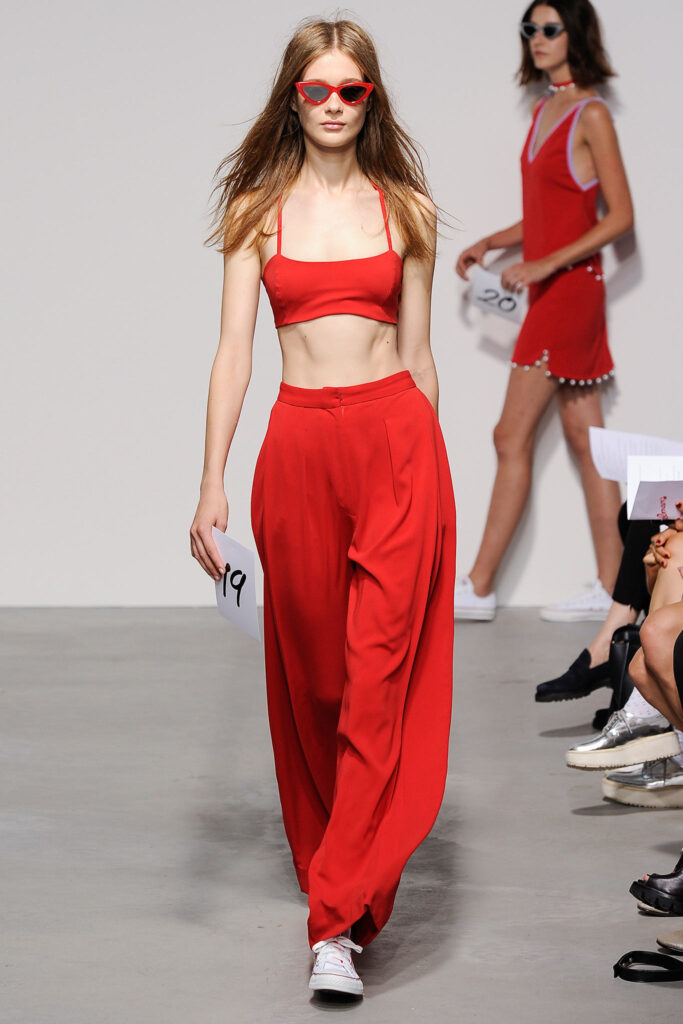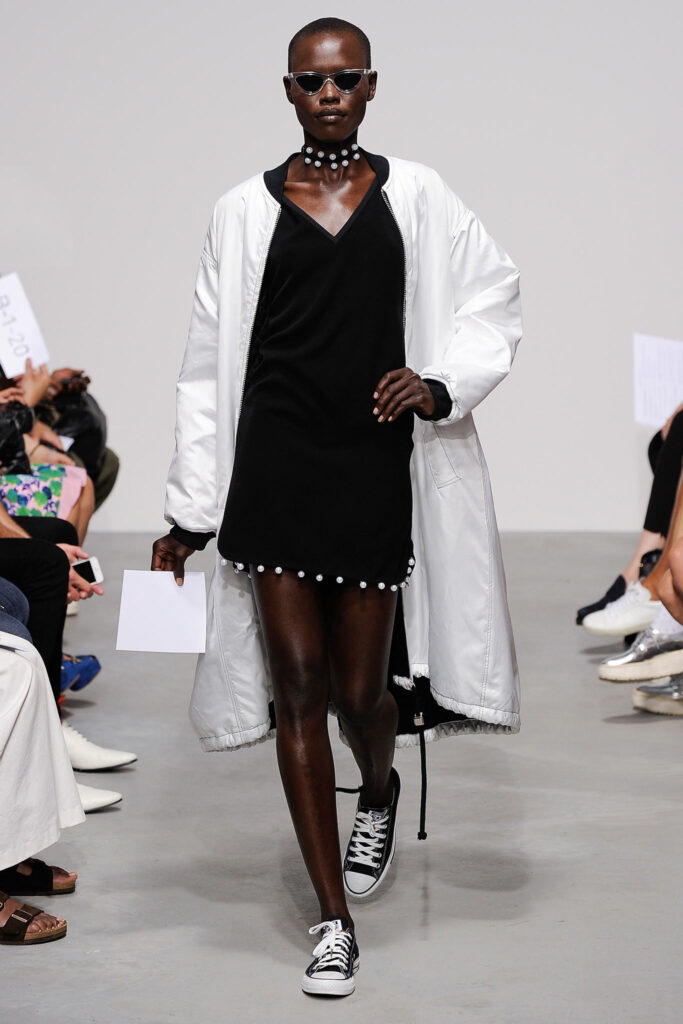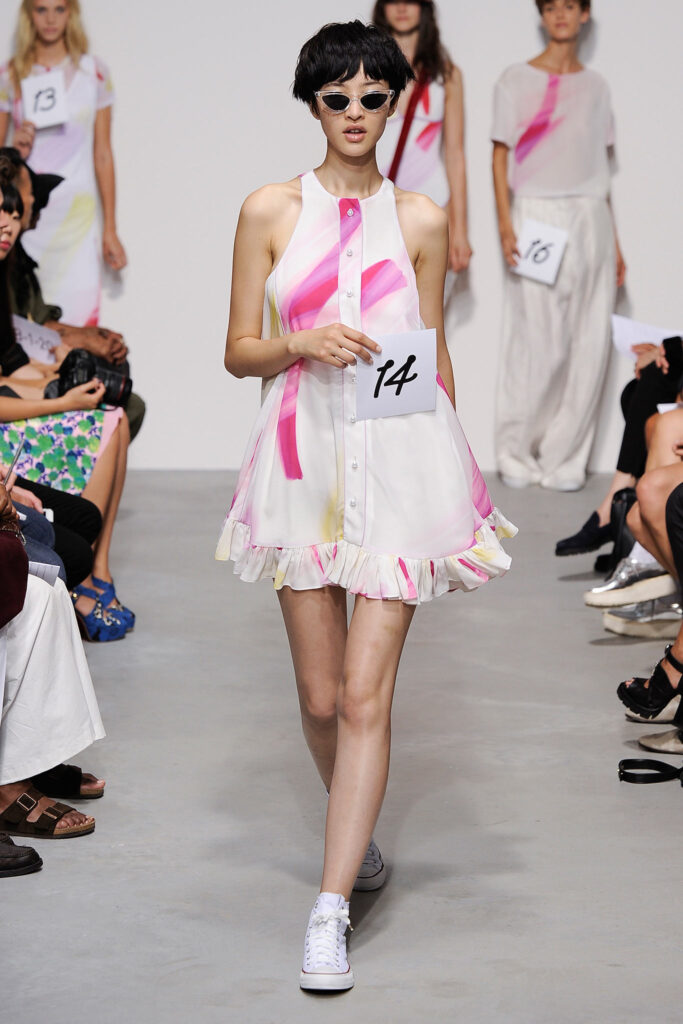 Okay, let's start with what you probably already know: yes, Rihanna did make a surprise appearance at Adam Selman's SS15 show. Actually, she turned up when it was already over. I guess we all have that one friend, don't we? The one who's always late.
And it seems that Rihanna and Selman are indeed pals: he's the man responsible for the headline-making sheer gown that she wore to accept her CFDA Fashion Icon Award earlier this year. Now that crystal-encrusted dress has gone down in fashion history, leaving Selman to prove that he's more than a one-hit-wonder with his first fully-fledged runway show. 
The result? Laidback, sporty designs with a twist of '80s nostalgia. The kitsch, candy-hued airbrush art of Harumi Yamaguchi provided the starting point for Selman's youthful minidresses and trouser/crop-top ensembles. As for the pearls that embellished sleeves and hemlines throughout the collection, they were also inspired by a (rather niche) 1980s pop-culture reference: the 1986 TV movie, Beverly Hills Madam. 
Tweed co-ords, white overalls and graphic cat-eye sunglasses (the result of a collaboration with Le Specs) all added to the retro feel; as did the models' number cards, which harkened back to a bygone era when designers hosted salon presentations.
The takeaway from Adam Selman's SS15 show? Playful, pop-coloured '80's fun with a fashion-forward edge. Well, if it's good enough for Rihanna…