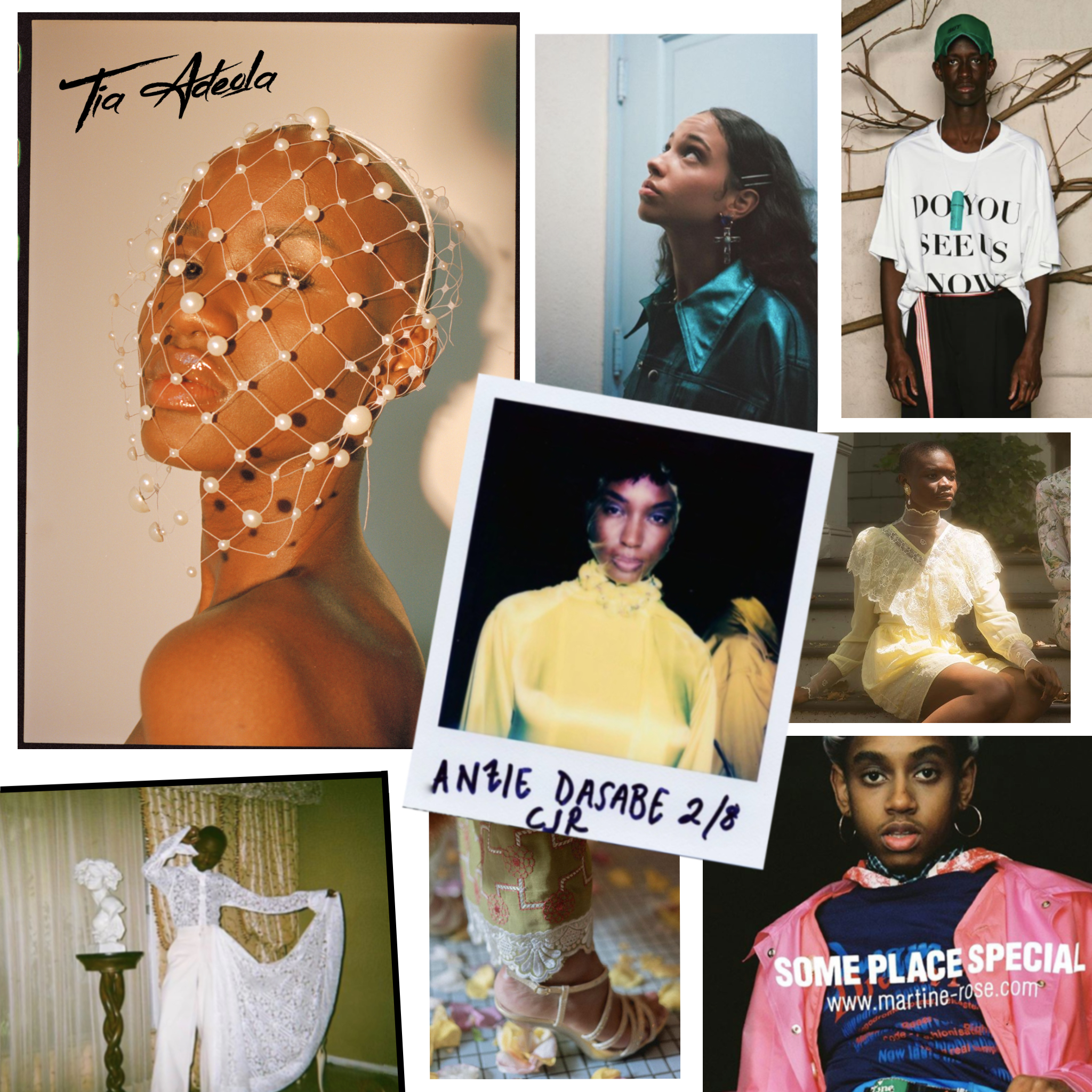 26 Oct

Black-Owned Fashion Brands To Support Now + Always
Because being an ally comes in many forms. From designers at the top of their game to stars on the rise, these are the black-owned fashion brands to have on your radar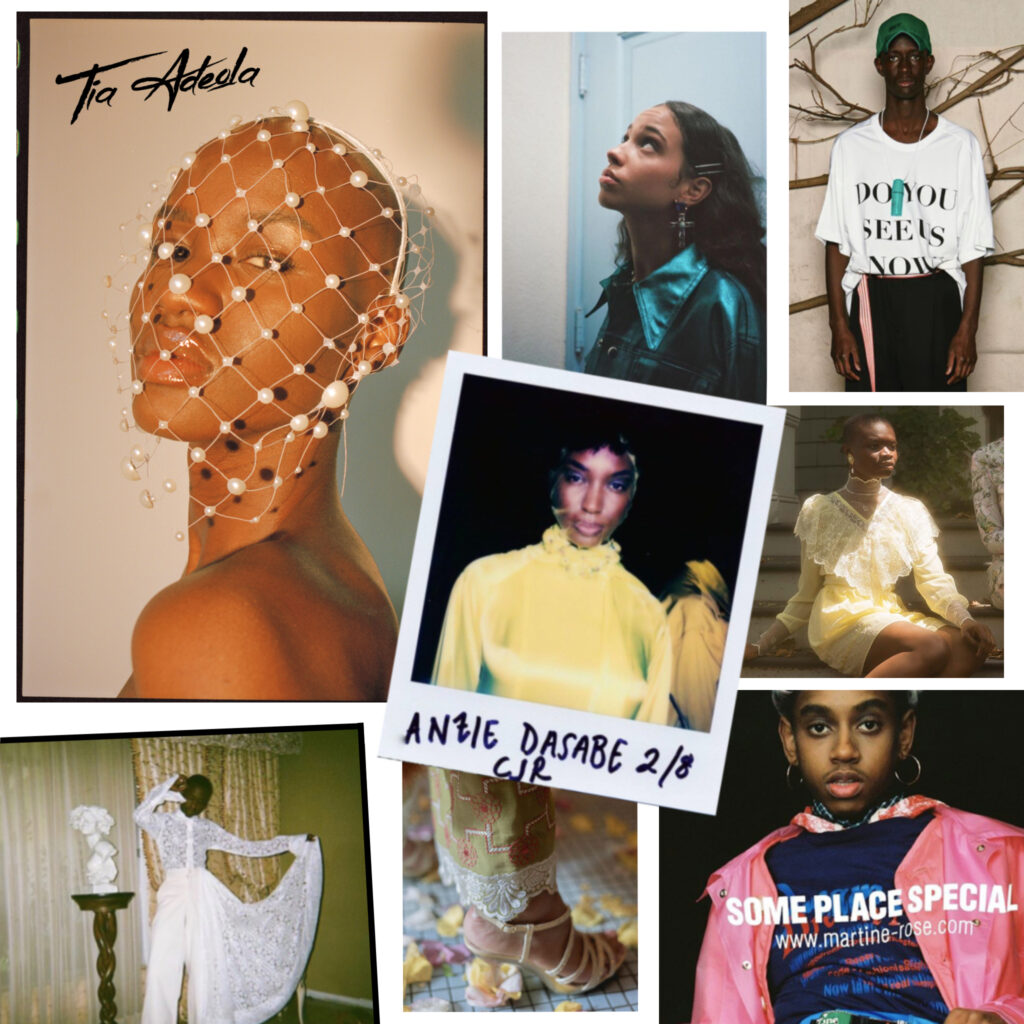 Fashion is something we all have in common, whether you eagerly follow the trends or scornfully eschew them. Every day, regardless of who or where we are, we all decide what we're going to wear; and the universality of that experience seems painfully at odds with the fashion industry's Big Racial-Diversity Problem. Between Gucci's blackface balaclavas, Prada's blackface keyrings and a slew of accusations of racism at all corners of the industry (Anna Wintour and Reformation's Yael Aflalo are just the tip of the iceberg), it's very clear that things need to change.
2020 was the year that a lot of people really woke up to the racist systems that have underpinned our world for centuries. Ignited by the murder of George Floyd and compounded by a global pandemic that has disproportionately affected People of Colour, anti-racism demonstrations bubbled up across the world as businesses scrambled to social media in order to clarify their stance on diversity. However, it would appear that posting a black square on Instagram can't undo generations of trauma and suppression. Who knew?
But perhaps there is still hope. Consumers are starting to demand more than performative allyship and the occasional Black model, and are instead looking to directly support and celebrate Black creatives. And it's about time.
From the Harlem Renaissance (shout out Cab Calloway), through 1980s hip-hop culture, to the explosion of haute streetwear and sneaker mania, Black culture has shaped global fashion history in countless monumental ways; but it's never received the credit that it deserves.
If you're looking to support more Black-owned fashion brands and celebrate some incredibly talented designers, this list should hopefully serve as a good starting point; and if there's anyone you think I'm missing, please do @ and tell me all about them.
First up is Nigerian influencer Asiyami Gold's brand, A.Au, which aims to empower women in her home country to 'continue to push the narrative of their legacy.' Each of the brand's elegant, fashion-forward pieces has been handcrafted by skilled artisans in Nigeria, and 10% of every sale goes towards an education bursary that will fund students in Abua.
A-Cold-Wall*
Womenswear + Menswear
A-Cold-Wall* founder Samuel Ross is often touted as Virgil Abloh's protégé, but whereas the Off-White founder merely posted a screenshot of his pretty pathetic $50 donation to the BLM movement (he has since apologised, but still), Ross was quick to offer meaningful, long-term support for the movement. The London-based designer has pledged to offer £25,000 to support black-owned business across 10 grants, along with a £10,000 donation to Black Lives Matter. And don't forget his ultra-covetable, thoughtfully crafted clothes, which combine Savile Row-inspired elements with the uniforms of the British Working Class.
'Dress Easy' (or 'D.E.' for short) is the founding philosophy that underpins the work of British designer (and sharp sartorialist) Adrien Sauvage. Indeed, it seems almost inevitable that Savauge would have such a knack for cutting an elegant, contemporary suit; tailoring has been in Sauvage's lineage since his ancestor became a prominent cloth merchant in Lagos over 150 years ago.
The fact that Aff&Jam founders Kelesi Anim and Jaymie Johnson refer to themselves as 'artists' and their products as 'wearable art' should tell you all that you need to know about this ethically conscious London-based brand. The hand-painted prints are a minimalist's dream.
If you like your tailoring served with a side of sass, Ama Nwoke's bold tailoring is deserves the top spot in your wardrobe. Helmed by New York-based designer Matilda Nwoke, serious boss-bitch vibes are a given.
Designers Ebun Oduwole and Winnie Awa founded andVerv to 'foster cultural dialogue' without bowing to fleeting trends. Their sleek limited edition collections are the very definition of buy now, keep forever.
As well as t-shirts with names such as 'F*ck Racism', Art Comes First offers bold tailoring, covetable outerwear, and oversized embellished Western shirts that everyone needs in their life. Founders Sam Lambert and Shaka Maidoh describe their concept as 'a new tradition for the modern Nomad,' with a detail-oriented approach to reviving past crafts and styles. Thoughtfully conceptualised and globally-minded, Art Comes First actually encompasses nine enterprises; as well as the clothes, Lambert and Maidoh are also creative consultants, the brains behind the Art Core Foundation, and founders of non-profit organisation Africa Coming Forward.
Bianca Saunders
Gender Neutral
We all have a friend like Bianca Saunders; ultra-smart, ultra-cool, and successful in whatever discipline they choose to pursue. A graduate of the Royal College of Art's MA programme, the young Londoner's gender-bending explorations of (particularly black) masculinity take influence from her own West Indian heritage. Bianca Saunders is like your ultra-cool friend who somehow manages to be good at everything. Gender-bending explorations of masculinity, influenced by this young Londoner's West-Indian heritage. She's been selected for Forbes' 30 Under 30 list and named 'One to Watch' by the British Fashion Council, but Saunders' talents reach beyond fashion; last year she curated an exhibition celebrating Black History Month, and she's also dabbled in film direction. One to watch, indeed.
Power-couple-goals Rushemy Botter and Lisi Herrebrugh are influenced by their shared Caribbean heritage (Botter was born in Curaçao, Herrebrugh is half Dutch and half Dominican), which they channel into Botter's award-winning collections. The duo's poetic, elegant style has also proved a good fit for Nina Ricci, where they have worked as Creative Directors since 2018.
Bricks & Wood
Gender Neutral
Inspired the culture of South Central LA, Bricks and Wood's thoughtful take on classic streetwear is right at the apex of the zeitgeist. Whilst many designers have been accused of taking stealing creative inspiration from black and brown cultures (without actually crediting or employing people from those same communities), Bricks and Wood founder Kasey Lynch is keen to use his platform to support what he refers too as 'the voices unheard'.  Look out for the beanies, which have been spotted on the likes of Tyler the Creator and Anderson .Paak.
Chelsea Bravo
Womenswear + Menswear
Flowing silhouettes, sustainable fabrics, and minimalist line-drawn prints that would look well on any refined Instagram feed; who could resist the effortlessly elegant creations of London-raised, Brooklyn-based Chelsea Bravo? Thoughtfully designed and exuding artistic appeal, each of Bravo's pieces are all sampled and made-to-order in house.
Christopher John Rogers
Womenswear
When I grow up, I want to live inside Christopher John Rogers' brain. Apparently Rihanna, Michelle Obama and Tracee Ellis Ross feel the same, because they've all been spotted in the designer's vivacious gowns and neon-bold tailoring. As the winner of 2019's CFDA/Vogue Fashion Fund, Christopher John Rogers is often referred too as 'one to watch' — and, his case, that's certainly not just a cliché.
Come Back as a Flower
Gender Neutral
Stevie Wonder fans will recognise the name of LA-based Esper Knows' brand; the multi-hyphenate designer was inspired by Wonder's song of the same name. Expect vibrant tie-dye with a sustainable spin.
Carly Cushnie's eponymous brand specialises in sleek, sculptural ready-to-wear and contemporary bridal pieces. Fans of its clean lines and timeless silhouettes will find themselves in fashionable company; Cushnie's minimalist approach has already found favour with the likes of Michelle Obama, Beyoncé and Lupita Nyong'o.
Daily Paper Clothing
Womenswear + Menswear
Childhood friends Hussein Suleiman, Jefferson Osei and Abderrahmane Trabsini originally established Daily Paper as a blog, but over the years their creative project has evolved into a zeitgeisty fashion and lifestyle powerhouse. Based in Amsterdam, the trio of self-described 'third culture kids' combine aspects of their rich African heritages (think traditional fabrics and prints) with a minimalist European design sensibility. A big part of Daily Paper's ethos centres around giving back to the many places that it's founders call home; as well as holding pop-up discount sales in Johannesburg and Accra, the designers are involved in various charitable initiatives across Africa.
With 'steelworker,' 'railroad engineer' and 'Kanye West's stylist' all listed on his CV, designer Darryl Brown boasts some seriously varied experience. Perhaps unsurprisingly, his speciality is workwear – but think elegant, crisply-constructed clothes workwear you can imagine. This up-and-comer is definitely one to watch.
Pronounced 'domestic', although these clothes are anything but. Reuben Reuel's sustainable lifestyle brand offers vibrant made-to-order pieces designed to enhance the wearer's confidence.
As one half of music/radio/fashion/nightlife hybrid No Vacancy Inn, Tremaine Emory certainly has his pulse on the cultural zeitgeist. He launched his own label at the end of last year, and has already collaborated with Levi's on a capsule collection exploring the American cotton industry and its intetwined legacy with slavery.
Michelle Obama has bestowed her seal of approval upon Duro Olowu's artistic patterns and innovative textiles, and if that's not a reason to rate this Nigerian-born British designer then I don't know what is.
Earth Toned Collective
Womenswear
Offering joyful, made-to-order womenswear crafted using recycled or reclaimed textiles, sustainability is at the centre of Earth Toned Collective's philosophy.
Designed and crafted in an atelier in Ukraine, Fanm Mon's beautifully embroidered, summer-perfect dresses put a directional twist on traditional styles.
Felisha 'Fe' Noel's eponymous website describes the Brooklyn-based designer as having 'a passion for travel, a love of virant colours, and a penchant for bold prints' — and that should give you a pretty good idea of what her eponymous label is all about. Heavily inspired by her Grenadian heritage, she's known for her elegant resortwear, joyful printed dresses and flowing palazzo pants.
From classic American sportswear and '90s grunge, to contemporary hip-hop and zeitgesity streetwear culture; Jerry Lorenzo's influences are certainly varied. Indeed, so are his collaborations; alongside its essentials collection, Fear of God has partnered with brands ranging from Nike and Vans to Ermenegildo Zegna.
Because a list of black-owned fashion businesses wouldn't be complete without the EMPIRE of our Lord and Saviour Rihanna.
With sizes ranging from 0 – 20, 'inclusivity' is not just a buzzword for chic ready-to-wear line Hanifa. Founder and Creative Director Anifa Mvuemba proved herself to be quite the visionary earlier this year when she debuted her latest collection on Instagram Live using 3D digital models — before the coronavirus pandemic made such an approach necessary. Inspired by the beauty of the Congo, the ruched blouses and voluminous dresses are standout styles.
Heron Preston
Womenswear + Menswear
Artist and DJ Heron Preston has taken the fashion world by storm with his post-internet approach to a distinct utilitarian utilitarian-meets-streetwear aesthetic. With collaborators that range from Virgil Abloh and Off-White to NASA and the NYC Department of Sanitation, Preston has earned his place on both the Business of Fashion's BOF 500 and Hypebeast's 100.
Mother-daughter design duo Rebecca Henry and Akua Shabaka founded House of Aama to explore 'the folkways of the Black experience by designing timeless garments with nostalgic references.' With vintage-inspired designs that are heavily informed by historical research and archival analysis, the LA-based brand aims to encourage a nuanced dialogue around heritage.
From Jay Z and Michael B. Jordan to Hailey Bieber and Luka Sabbat, Chaz Jorda's Ih Nom Uh Nit has fast become a celebrity favourite. The brand is best known for its graphic t-shirts featuring icons from across the pop-culture spectrum, from Jimi Hendrix to Eleven from Stranger Things.
Faux fur and leather jackets are the name of the game for East-London based designer Nina Hopkins. Her fun, cruelty-free designs take inspiration from the years she spent growing up with an art-loving Welsh father, and a Nigerian mother who loved vintage markets.
London-based fashion and travel blogger Fisayo Longe established Kai Collective to offer luxe yet attainable pieces crafted in collaboration with ethical manufacturers. Your first port of call for bold prints, directional silhouettes and beautiful fabrics sourced from across the globe.
From Credit Risk Analyst, to stay-at-home mum, to blogger, to fashion designer and business-owner; Yvonne Telford has worn many metaphorical hats. However, it's this latest one that has been her dream since she was five-years-old; to create beautiful, bold clothes that inspire confidence in women. The brand's signature full skirts are an Instagram favourite.
Centuries-old Nigerian crafts meet a contempoary design aesthetic and innovative production techniques at Kenneth Ize. No wonder that the Lagos-born and based designer was selected as a finalist for the prestigious LVMH Prize.
Kenneth Nicholson
Menswear
Kenneth Nicholson has a thing about uniforms. In fact, he loves uniforms so much that he joined the Navy, which is really quite a drastic move. The American designer is challenging conventional ideas of menswear with gender-neutral silhouettes, precise tailoring and flamboyant details.
With a fanbase that includes Beyoncé, Rihanna, Kim Kardashian and Cardi B, the world really does seem to belong to LaQuan Smith. Expect unapologetic, high-octane glamour.
Supermodel-turned-designer Liya Kebede established lemlem following a trip to her native Ethiopia, where she met a group of traditional weavers who no longer had a market for their centuries-old craft. The core collection of women's, men's and children's clothing is all handwoven from natural cotton in Ethiopia, and lemlem is steadily expanding its partnerships with artisan groups across the continent. Expect breezy silhouettes, vibrant embroidery and — of course — chic swimwear.
Striking the elusive balance between elegance and edge, Lionne's bold blazer dresses, sensual tube dresses and directional separates all exude a perfect blend of sophistication and defiant confidence.
London-based designer Rene Macdonald designs each of Lisou's prints in-house, using only the finest silks to create classics-with-a-twist. Having grown up in Tanzania, she is heaily influenced by the country of her birth, as well as by her experiences as a stylist and avid vintage collector. Added bonus: Macdonald aims to create a 'positive global impact' by donating the proceeds from one piece per collection to helping young people in Africa with medical and educational needs.
Having refined her craft at Alexander McQueen and Agent Provocateur, London-based designer Shanna Bent founded her own brand to offer refined clothes for the "femme du monde". Expect sculptural tailoring and chic jacket dresses.
Drawing inspiration from her own Jamaican-British heritage and a personal interest in the high/low melting-pot of London subcultures, Martine Rose has become a cult-favourite since she founded her eponymous label in 2007. Expect bold suiting, slogan tees and dramatic prints.
Describing itself as 'nature-friendly', Míe offers breezy resortwear crafted by artisans in Lagos using breathable, biodegradable fabrics.
It's only been a year since Lagos-born London-based designer Mowalola Ogunlesi held her first show as part of design incubator Fashion East, but she's already been getting a lot of attention on social media for her avant-garde, gender-fluid approach. She's designed a dress for Barbie, worked with Skepta, collaborated with Nike on the Nigerian footbal team's uniform, and she's set to spearhead Yeezy Gap. 
Drawing on his dual Jamaican-Scottish heritage, Nicholas Daley uses clothes to question and reflect on notions of multiculturalism, both in British society and throughout the design industry at large. Placing great significance on craftmanship and artisinal fabrics, Daley was a worthy finalist in the 2020 LVMH Prize.
Nubian Skin
Lingerie + Hosiery
Nude underwear is perhaps the ultimate wardrobe staple, but it's taken a shockingly long time for brands to catch on to the fact that 'nude' does not equal 'beige'. Indeed, Ade Hassan was so frustrated with the lack of nude skin-tone options for women of colour, she decided that she would have to do something about it. Nubian Skin offers lingerie, hosiery, swimwear and options for men, and Lizzo is a big fan; what more do you need to know? 
Nude Barre
Lingerie + Hosiery
Here's another brand that focuses on nude intimates to match every skintone, this time with a focus on dance and performance. As a professional dancer herself, CEO Erin Carpenter has experienced first-hand the struggle of finding nude hosiery. Tired of having to spray paint her tights, she founded Nude Barre over a decade ago — and it's still going strong.
According to the LA-based brand's website, the Imoohi brothers founded Oji Royale to 'address and rectify the misconceptions that attempt to dilute our culture and the countless styles it has influenced.' Originally specialising in high-end durags, the brand has since branched out into laidback-luxe menswear.
Adebayo Oke-Lawal describes his clothing line as 'a movement' offering directional gender-fluid silhouettes featuring bold colours and prints inspired by his native Nigeria. In this 2019 interview with vogue.com, Oke-Lawal expands on some of the struggles he faced during the early years of Orange Culture, including how he received death threats as a result of his andorgynous approach. With those days (thankfully) behind him, the future is looking pretty good for the designer's unique vision.
Putting a fresh twist on Savile Row traditions, Ozwald Boateng's outward-looking reinterpretation of British tailoring heritage has resonated with sartorially-savvy men for three decades.
Offering sustainable, gender-bending clothes to forward-thinking creatives (Solange Knowles wore Phlemuns in the video for Don't Touch My Hair,   Miley Cyrus and Lil Nas X are fans) James Flemons truly is a designer for our times.  
Places + Faces
Womenswear + Menswear
Offering everything from bodysuits and sweatpants to 'cool shit' (think sunglasses, incense holders, sharpies — all the essentials), Places + Faces has come a long way from its early days as a Tumblr photo blog. The brainchild of Imran Ciesay and Solomon Boyede, it's more than just a shop: the pair have published magazines, hosted club nights and worked with some of the most exciting names on the music scene. 
Post-Imperial's website describes the menswear brand as having a 'strong sense of optimism', which is something we all need at the moment. Each of the fabrics used in its patterned shirts are treated through a process called Adire, a rare type of hand-dyeing developed by the Yorubas in Southwest Nigeria. 
Pyer Moss
Womenswear + Menswear
A true force of fashion (although he actually refers to his brand as an 'art project'), designer Kerby Jean-Raymond creates clothes and accessories inspired by — and often in reaction to — current social narratives. Indeed, his latest Kering-backed venture is much more than just clothes. Entitled Your Friends in New York, it aims to nurture young talent via an 'eco-system of creativity' (their words) that merges music, art, philanthropy and wellness. It's been a big year for Jean-Raymond all round, as he also just scooped the prestigious CFDA Menswear Designer of the Year. 
Upcycling at its best. Discarded denim and other waste textiles go from trash to treasure in the hands of style blogger and sustainability enthusiast, Rosette Ale.
Romeo Hunte
Womenswear + Menswear
With a focus on strong deconstructed outerwear and an impeccable attention to detail, Romeo Hunte is on a mission to create 'edgy yet sophisticated' clothes for dynamic, confident people: think Hailey Baldwin, Laverne Cox, Victor Cruz, Zendaya, Beyoncé.
With a CV that includes stylist, fashion journalist and designer, Deborah Latouche certainly knows her style. She set up her own made-in-London brand to offer high-quality handmade garments that are limited edition by design; Sabirah pieces are made using end-of-roll fabrics, left over by couture fashion houses in the mills of Milan. With extra details such as vintage buttons, Sabirah is the sustainable brand we deserve. 
Inspired by old Hollywood glamour, based in Dallas, designed by a Sierra Leone native and made in India: Sai Sankoh's beezy kaftans are a truly global affair.
Sheila Rashid
Gender Neutral
Chance the Rapper, Bella Hadid and Zendaya are all fans of Sheila Rashid's  gender-neutral made-to-order pieces.
Designed in London and handmade in Ghana, Sikha's joyful prints and easy-yet-refined silhouettes take inspiration from traditional Ghanaian culture. 
From boob tape and nipple covers to bodysuits and dresses, Sincereley Nude does what it says on the tin: wardrobe essentials to match every skin tone.
Sindiso Khumalo
Womenswear
With beautiful hand-designed prints, sustainable materials, and an aesthetic inspired by her Zulu and Ndebele heritage, Sindiso Khumalo's ruffled prairie dresses are wonderfully wishlist-worthy. Added bonus? In her hometown of Cape Town, the designer has established a partnership with a local NGO that helps train local women so they can support themselves through work. 
Spencer Badu
gender neutral
Toronto-based and techno-influenced, Spencer Badu uses his eponymous brand to explore the idea of uniforms through a conteporary lens. Clean lines, military-style fabrics and a genderless aesthetic are par for the course. 
Although she is often called 'the first black Italian designer', Stella Jean credits a dual cultural identity (her mother is Haitian) with inspiring her unique blend of classic silhouettes, Roman craftsmanship, and prints that she describes as 'ethnic'; a word that she hopes will be 'liberated from Western abuse and manipulators, to be returned to its authentic and more egalitarian routes.' With a focus on sustainable-sourced fabrics, Jean (her mother's maiden name) aims to help trade workers from disadvantage communities. She's also been vocal on the issue systematic racism; indeed, earlier this year she launched a social awareness campaign to draw attention to the problem in Italy and beyond.
Studio One Eighty Nine
Womenswear + Menswear
Fashion brand meets social enterprise in Studio One Eighty Nine, winner of the CFDA Lexus Fashion Initiative for Sustainability and collaborator of Fendi, Opening Ceremony and Net-a-Porter (among others). Based in Accra, the brand works with communities that specialise in traditional artisanal techniques.
Yes, everyone wants that iconic Shopping Bag, but Telfar is so much more than just the Bushwick Birkin. A winner of the CFDA/Vogue fashion fund, designer Telfar Clemens also offers unisex ready-to-wear, accessories… and who am I kidding, I know you're only here for the bag.
Johannesburg-based Thebe Magugu offers forward-looking womenswear with one eye on traditional motifs and African history. Having scooped the LVMH prize in 2019, he made his debut at Paris Fashion Week earlier this year. Expect characterful, elegant tailoring.
Tia Adeola has already got the fashion industry's feathers ruffled (get it?) with her signature frothy tulle, ruched silhouettes and sheer details. Heavily influenced by her background in art history (particular the Renaissance period), she aims celebrate and empower the female form, as well as using her clothes to 'rewrite' the past for people of colour. A future legend.
Tolu Coker
Womenswear + Menswear
She's often given the 'emerging designer' moniker, but with a fanbase that includes Rihanna and Demi Lovato it proably won't be long until this Central Saint Martins graduate is a household name.
Bold prints, playful details and contemporary silhouettes ensure Undra Celeste's unique take on workwear is perfectly suited to the modern office life — or Zoom meetings, as the case may be.
Haitian-born, New York-based designer Victor Glemaud launched his eponymous line in 2006 for "all people, genders, races, sizes and personalities." That list just happens to include the likes of Jennifer Hudson, Dominique Jackson, Selena Gomez and Florence Pugh, to name but a few. Expect bold prints and statement knitwear.
Wales Bonner
Womenswear + Menswear
The most intellectual designer around. Grace Wales Bonner is at the forefront of modern menswear, using her soulful designs to redefine masculinity and explore her own British-Jamaican heritage. With influences that are often more academic than aesthetic (think post-colonial critical theory and identity politics), her multi-disciplinary approach has earned her the resounding approval of the fashion industry.
Waraire
Womenswear + Menswear
Between dressing celebrities for the red carpet and redesigning the uniforms for McDonalds, Waraire Boswell has proved that there's nothing he can't do. Bold bespoke suits are the American designer's speciality, but his distinctive ready-to-wear is also a statement-maker.
Understated, refined and considered; Ngoni Chikwenengere takes a conceptual approach to sustainable fashion. Characterised by clean lines and strong silhouettes, this is elevated minimalism at its best.
We Are We Wear
Swimwear + Lingerie
Striking swimwear that aims to cater to all sizes and body-types? Count us in. The brand's eco-edit is a particular highlight, giving new life to unwanted waste materials, such as fishing nets and industrial plastic.
Wekafore
Womenswear + Menswear
Lagos-born Wekaforé Maniu Jibril combines sleek African tailoring with a '70s sensibility to celebrate a contemporary African aesthetic, and in doing so smash the antiquated preconception that Africa trails behind the rest of the world in terms of creativity.
Wesley Harriott
Womenswear
Inspired by powerful female characters in both fiction and reality, London-based designer Ricky Harriott designs dynamic, gender-defying pieces with an emphasis on strong silhouettes and utilitarian details.
Rebranded from Ev Bravado, Everard Best's label Who Decides Wear specialises in craft-driven denim; think bold embellishments, artful rips and graphic details. The son of a Long Island-based tailor and the protégé of Virgil Abloh, Best's ability to blend streetwear with the sartorial gives his designs wide-ranging appeal.