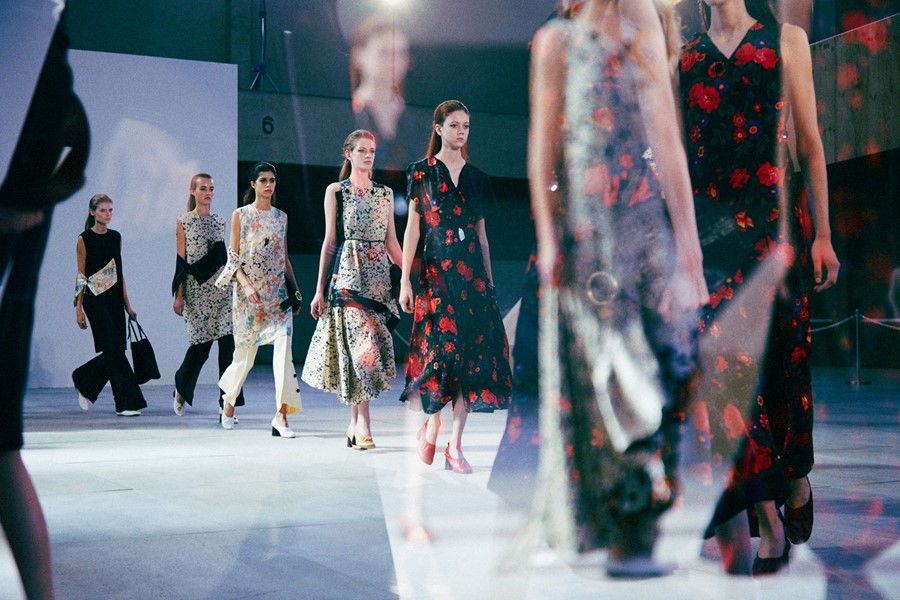 06 Nov

Céline SS15: This Woman's Work
Phoebe Philo lets loose (sort of) for Céline's latest collection.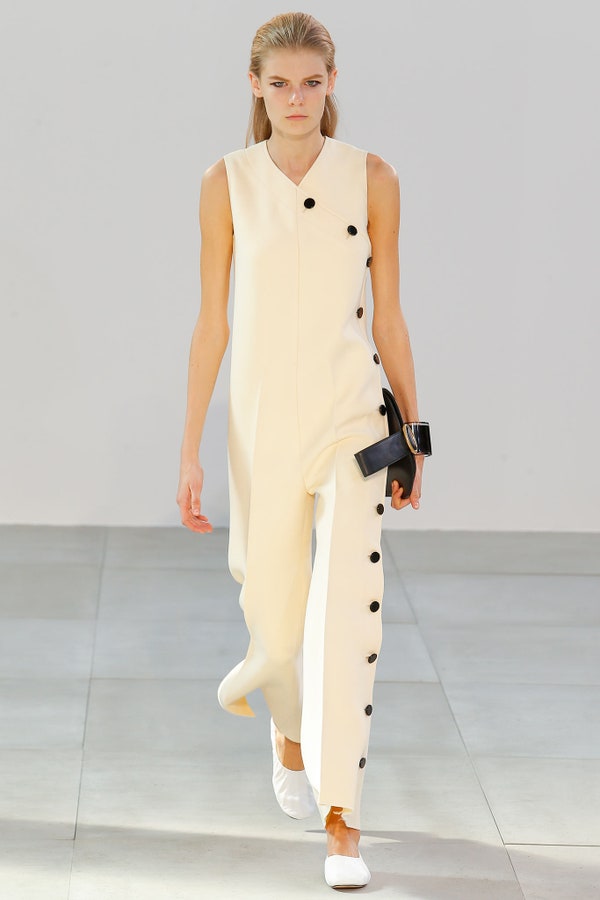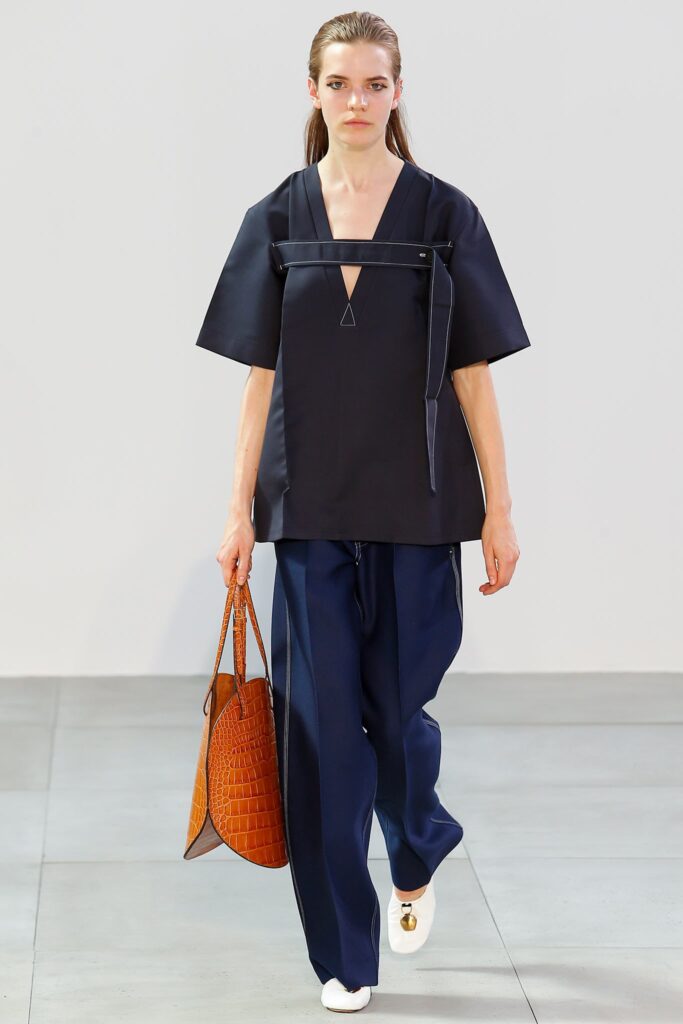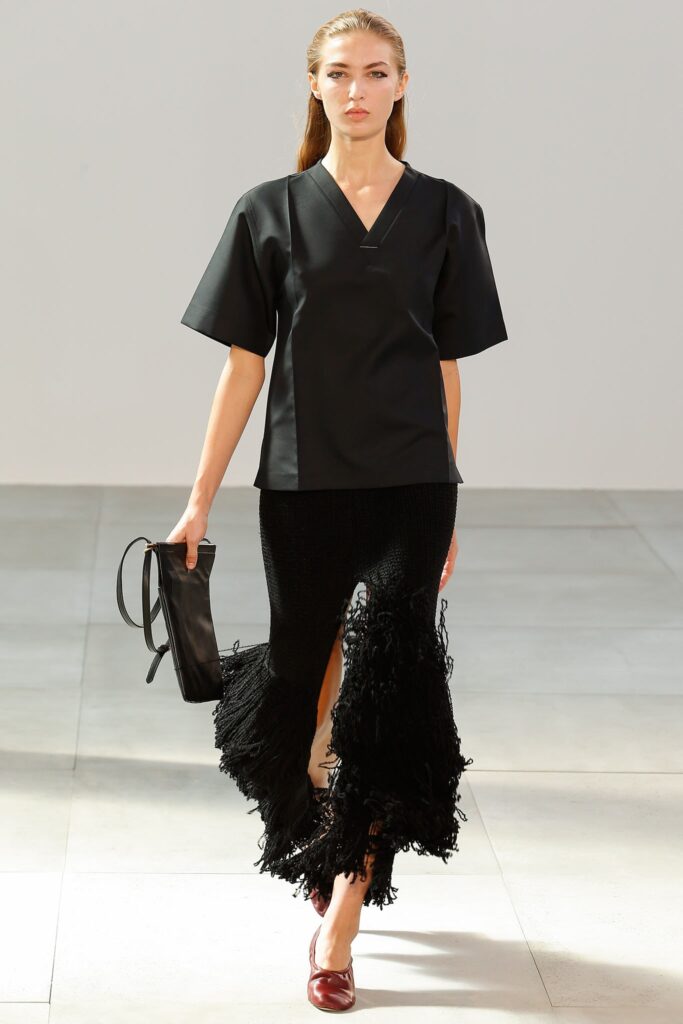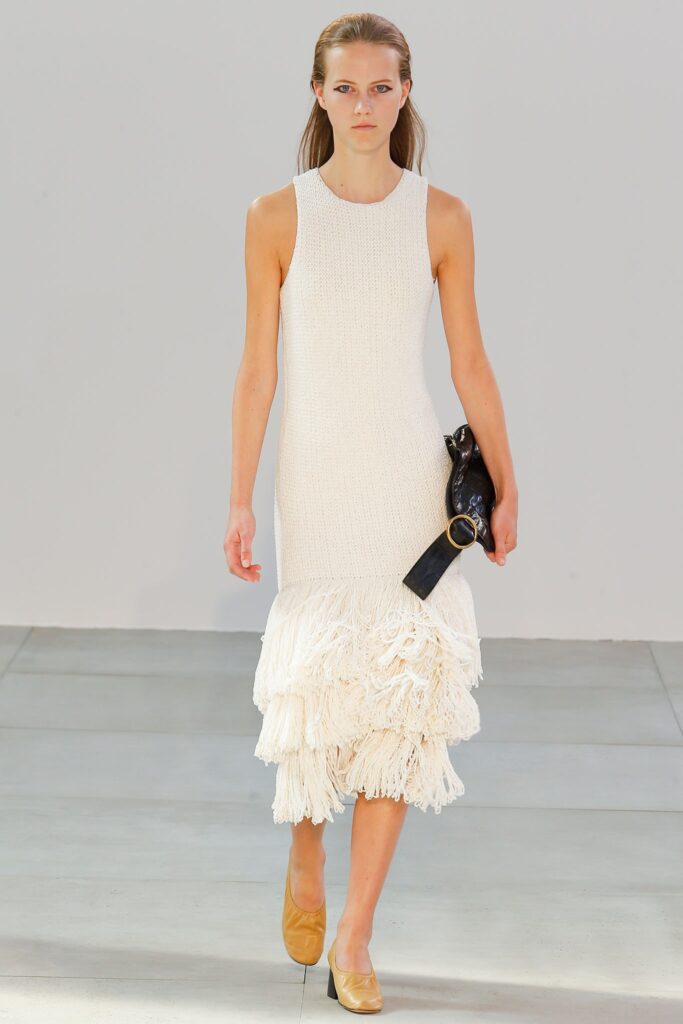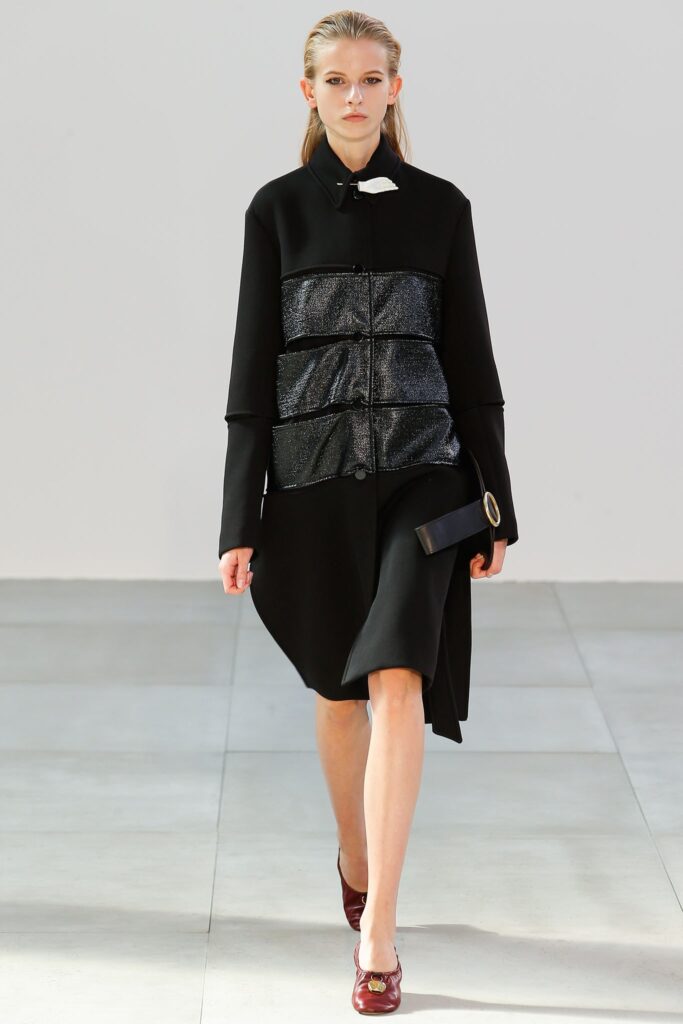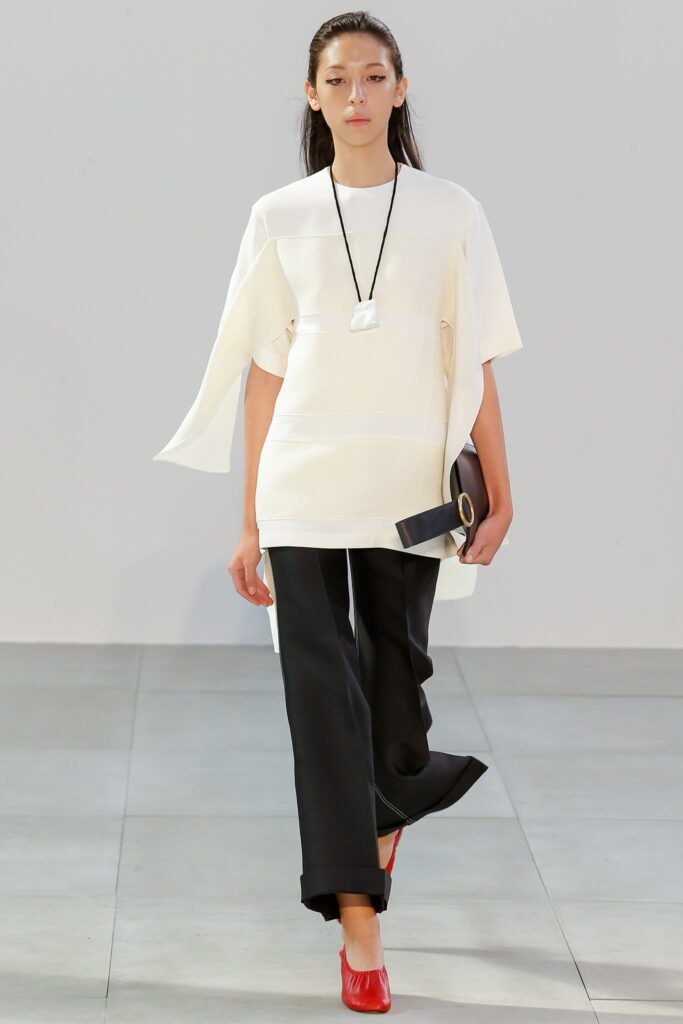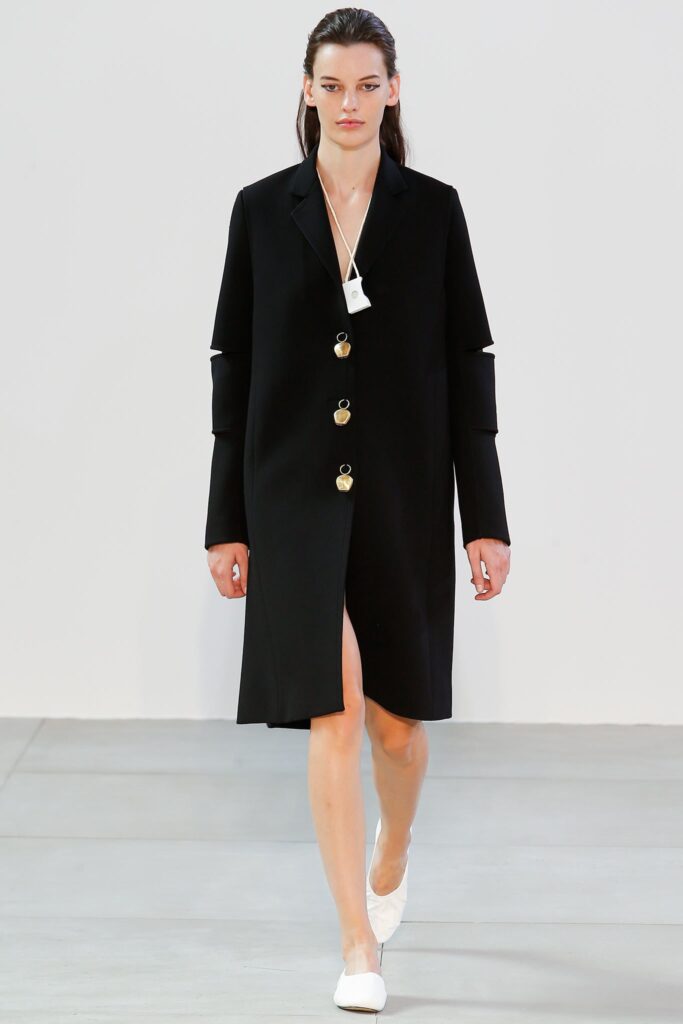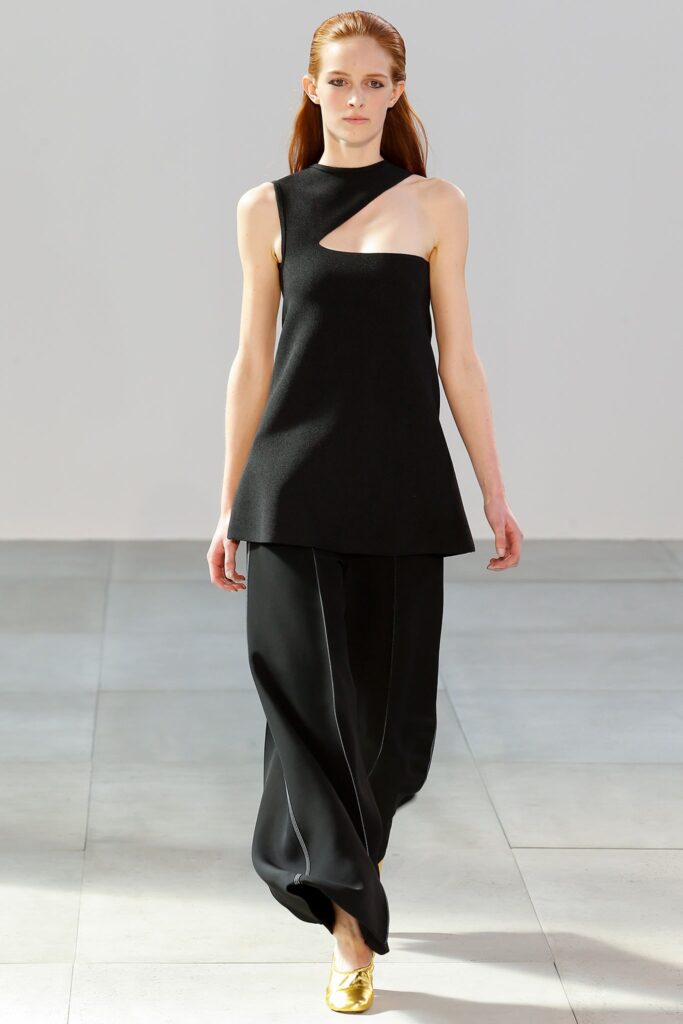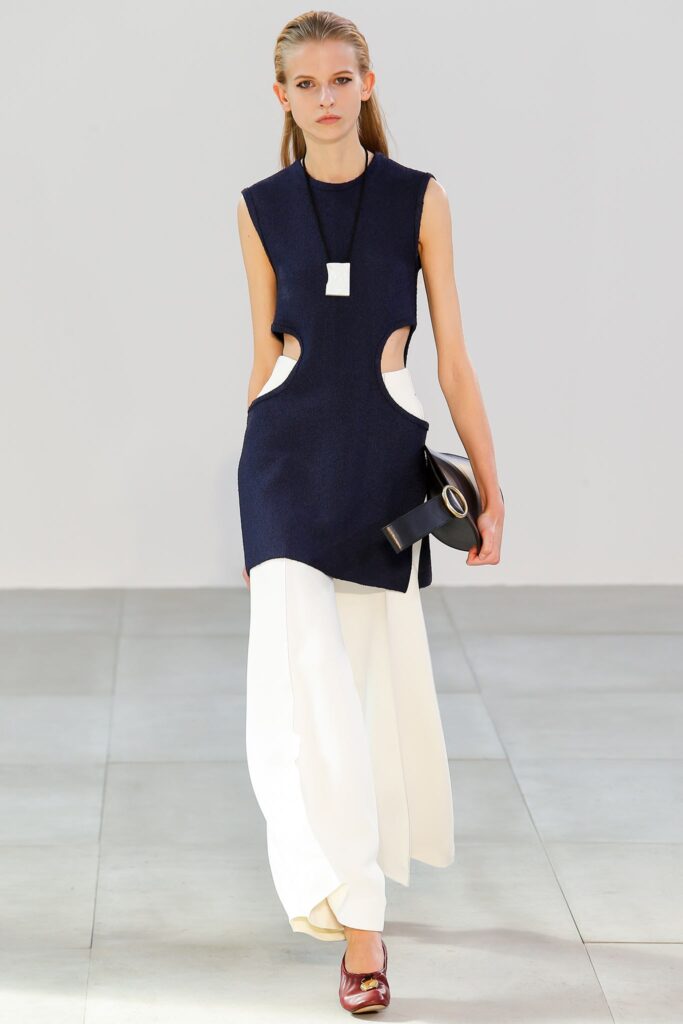 Céline's SS15 show opened with the sound of Kate Bush's This Woman's Work, a Phoebe Philo favourite. No surprises there, then. Clad in a t-shirt from Bush's recent 22-night session in London, she told Vogue's Tim Blanks that she was inspired by the vulnerability of the song — "and being vulnerable is an incredibly important part of being creative."
In the context of her latest collection for Celine, that meant letting go (just a little) of the pared-back perfection that has made Philo's designs so cultishly covetable. The result was a stream of consciousness in sartorial form; flowing tunics disrupted by looping circular cut-outs, and sleek knitted dresses bursting at the hems with flurries of fringing.  There were even vintage-style florals — painterly petals spliced with oversized 1970s daisies — which is a wild move from Philo.
Of course, this is Céline: nothing was ever slouchy or (god-forbid) casual; Philo's designs retained their usual razor-sharp precision. The crisply utilitarian tops and polished outerwear certainly meant business, although certain quirky details might raise an eyebrow; cowbells for belts? At least everyone will hear you coming.
Equally surreal were the porcelain hand-shaped brooches that clutched collars or swung from pendants. As for those elasticated shoes, they were all about function: apparently uncomfortable shoes are not cohesive with a woman's work.
So, what is a woman's work? According to Philo (talking to Tim Blanks, again), it's "being a mother, a sister, a friend, a fashion designer…a huge amount of different things, all of them fulfilling, all of them equally important."
The takeaway from Céline SS15? Perfection is overrated.