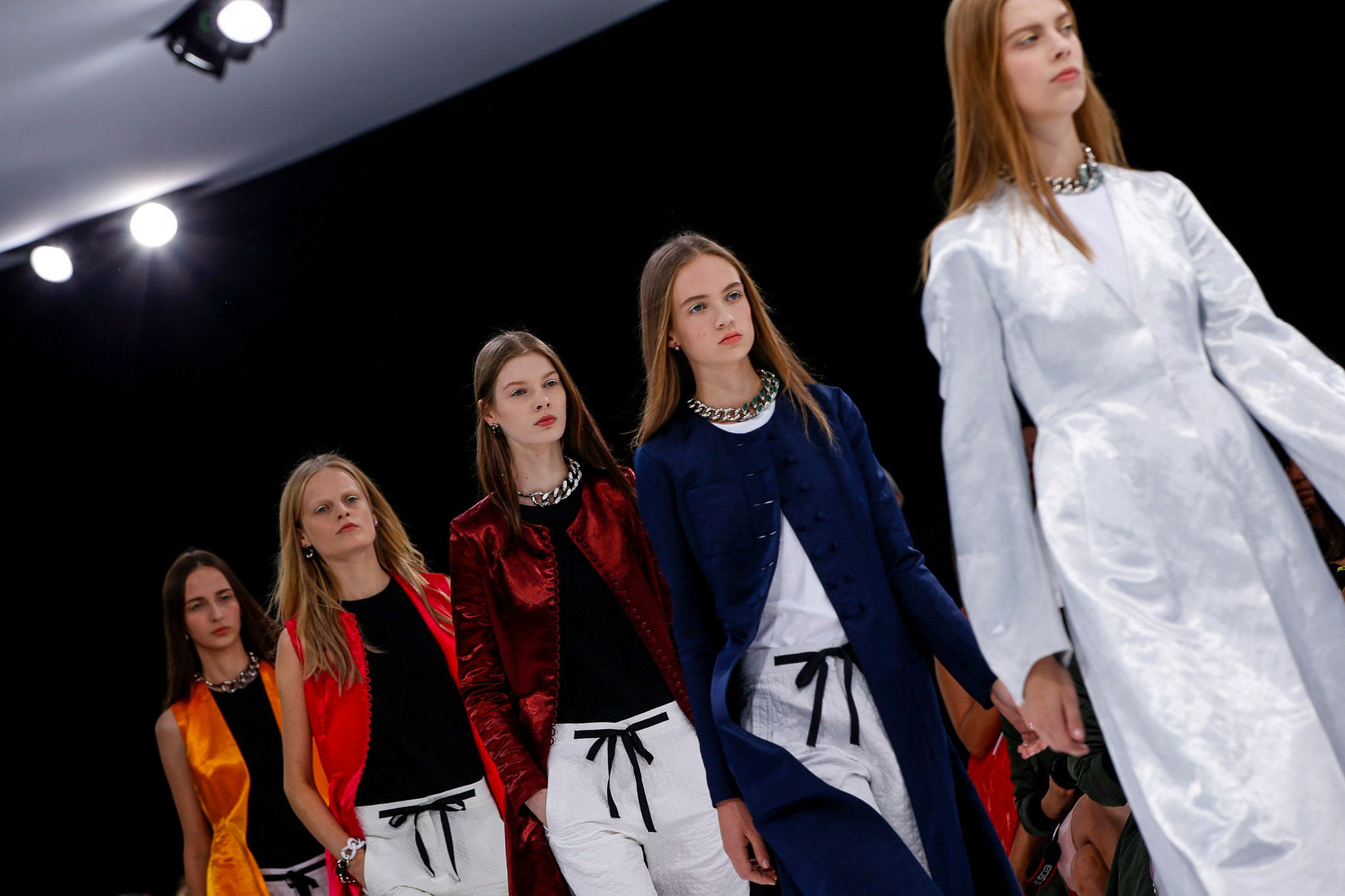 11 Oct

Christian Dior SS15: Back To The Future
Raf Simons takes us on a journey through time for Christian Dior's SS15 collection.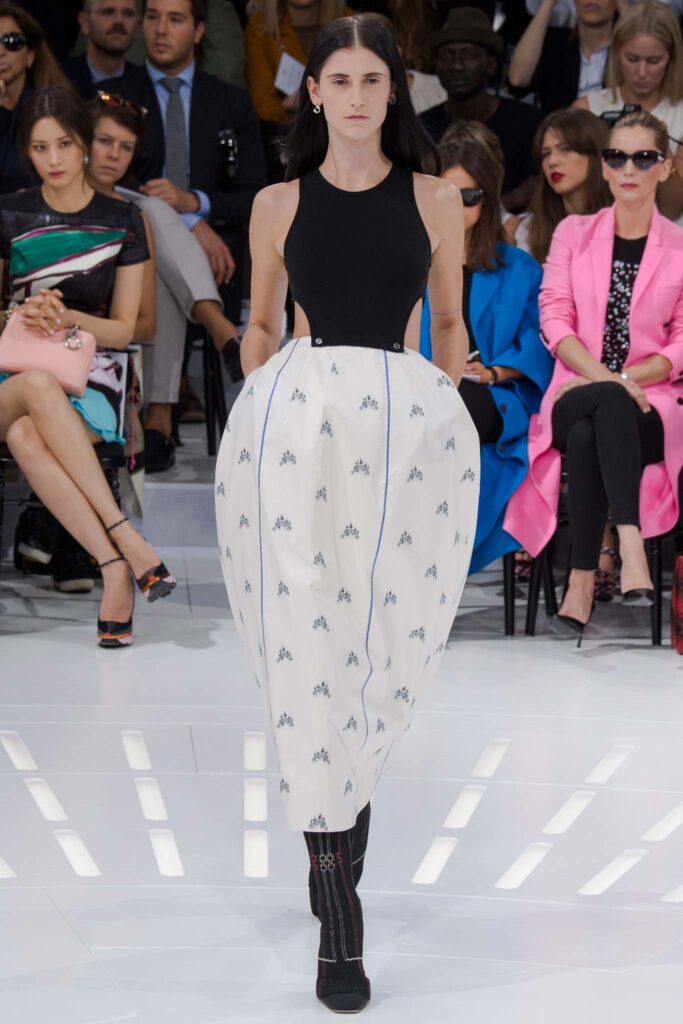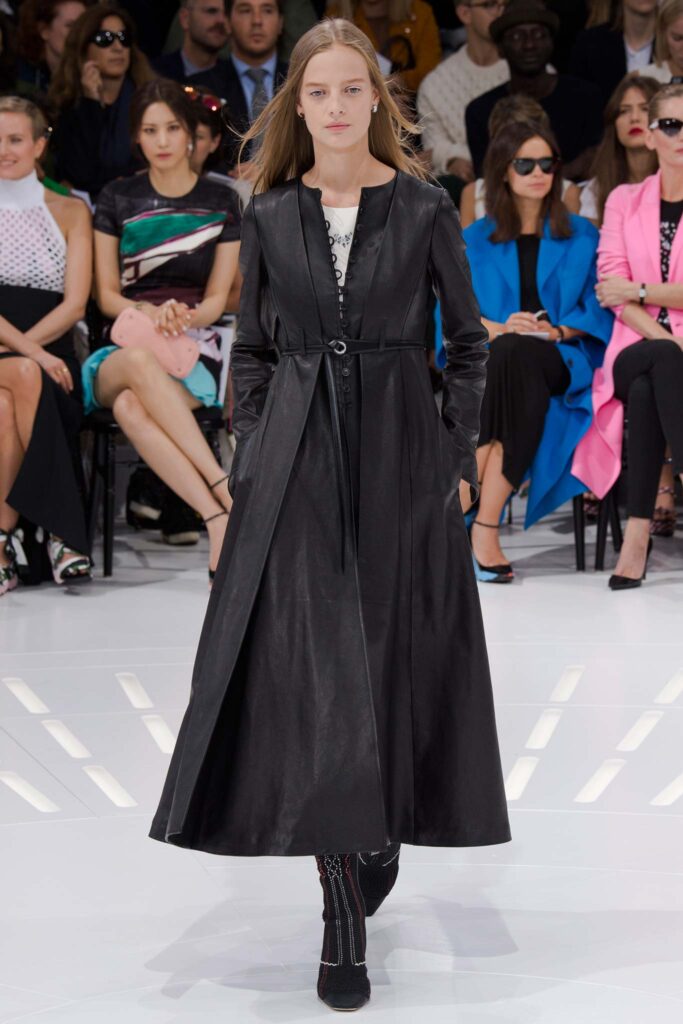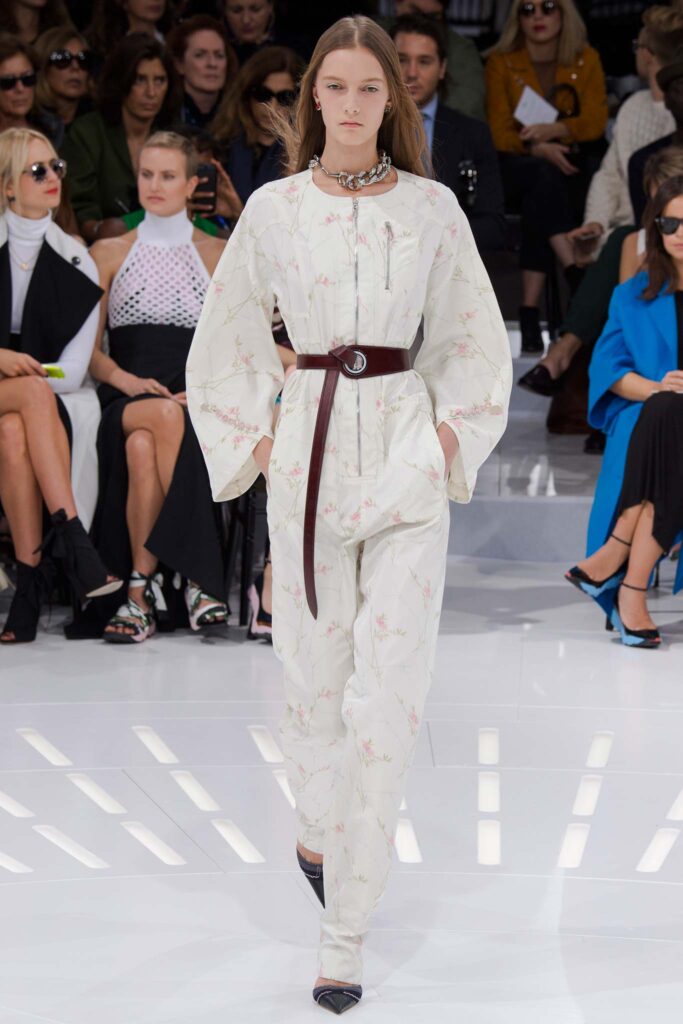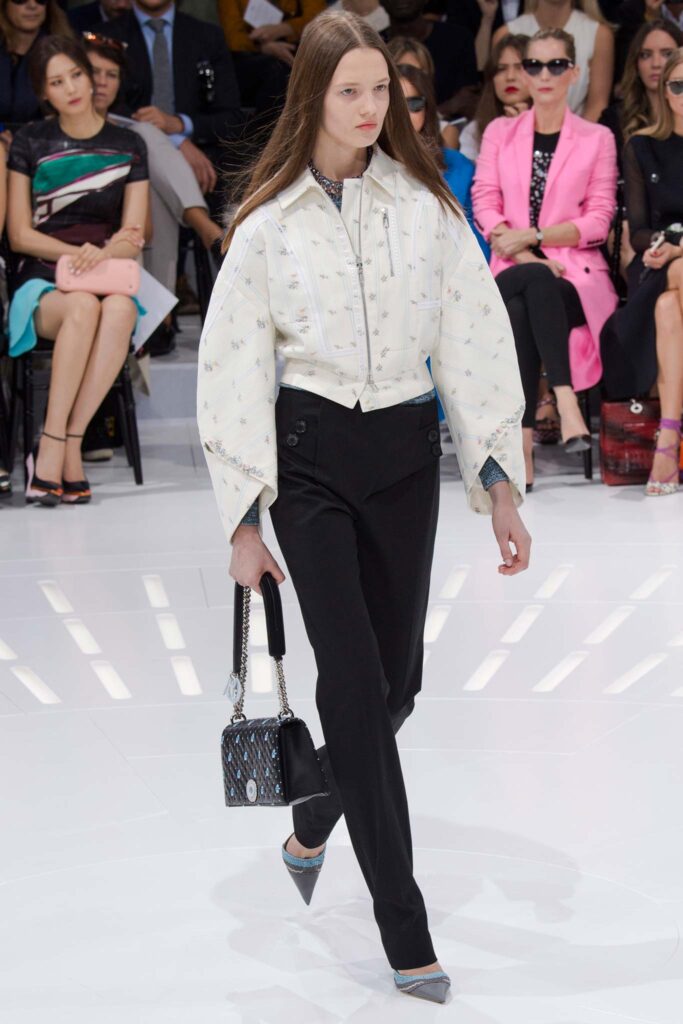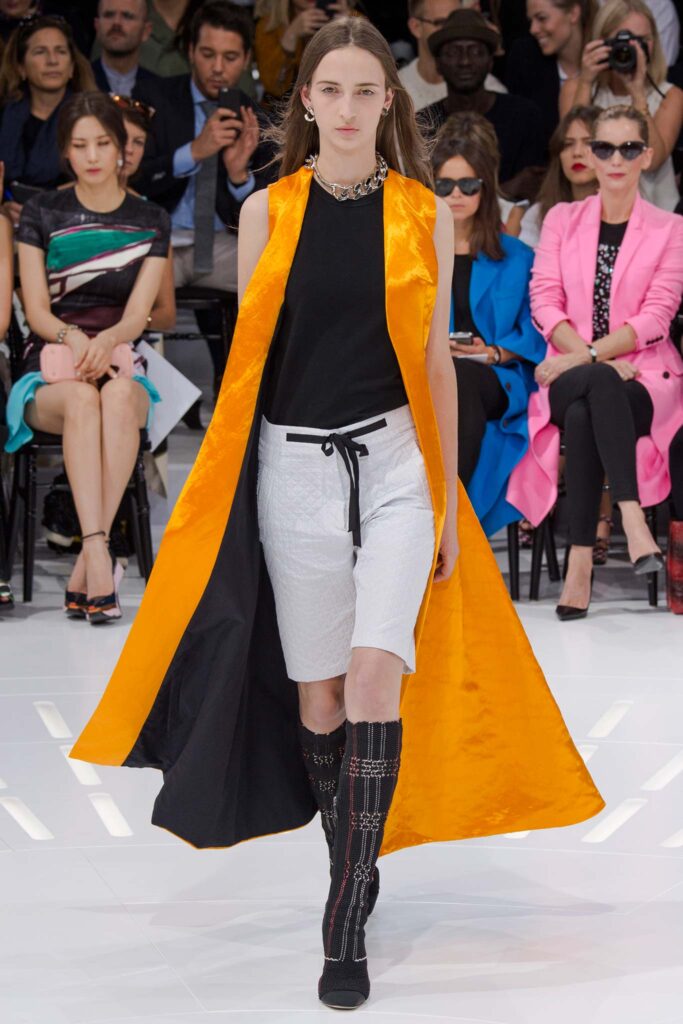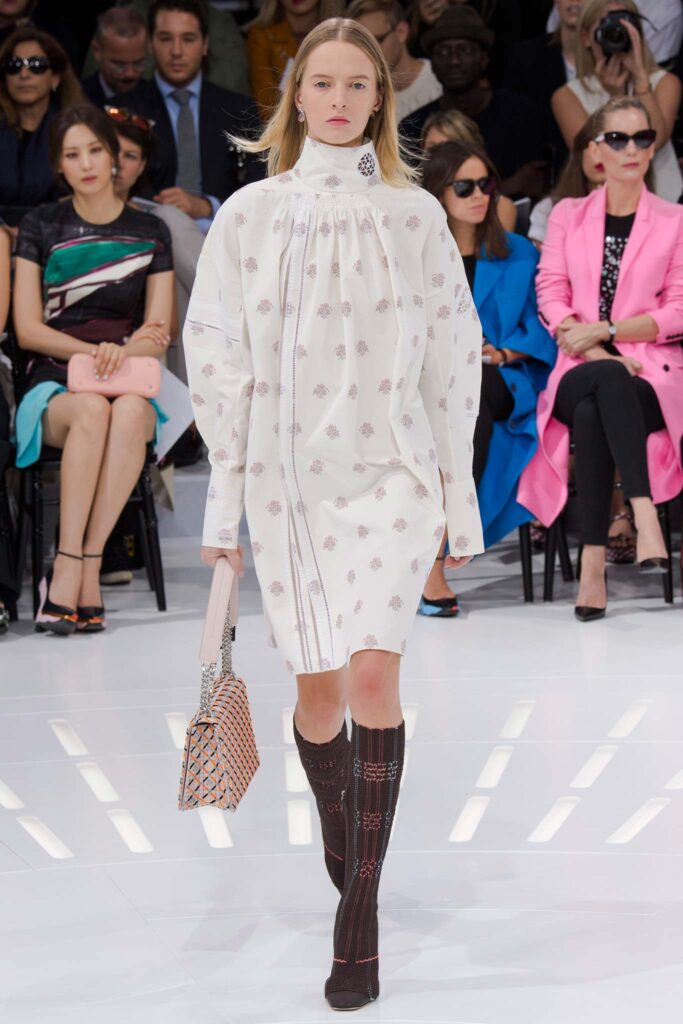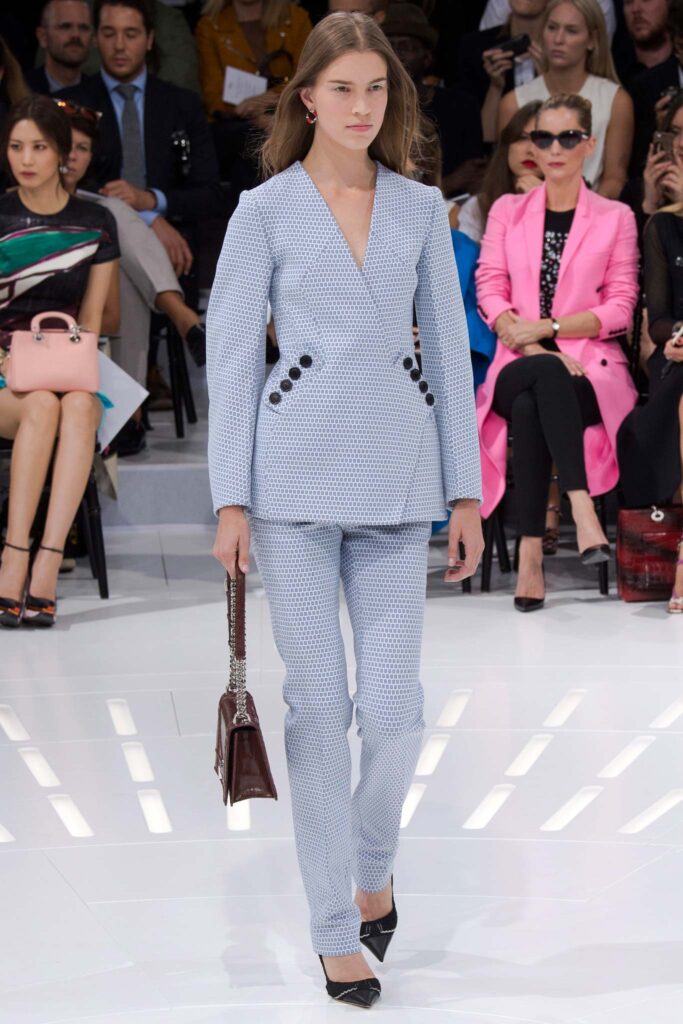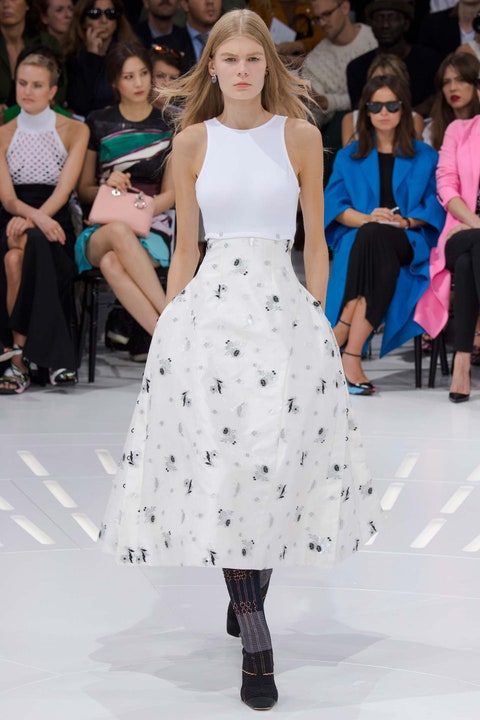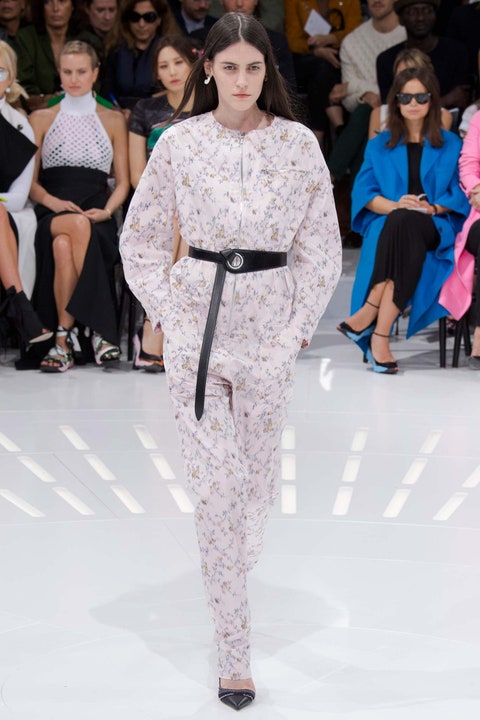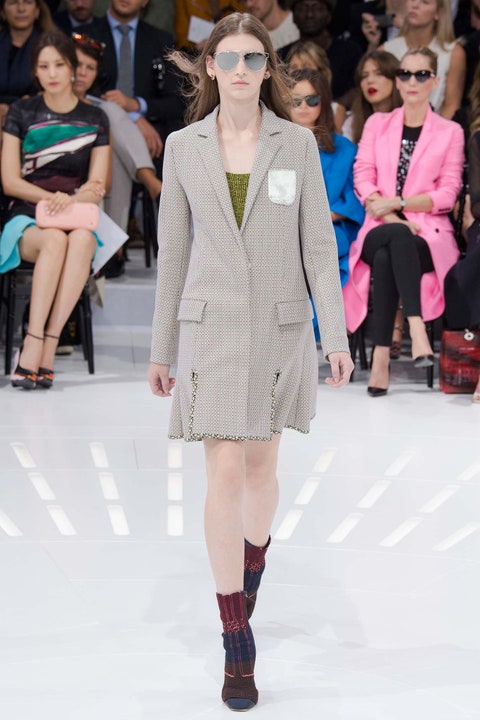 What is modern?
That question is the essence of fashion, and this season it's at the heart of Raf Simons' collection for Christian Dior. In his attempt to find an answer, he looked to the past; specifically, the Court of 18th century France. After all, everyone knows that Versailles could have used some space-age Kubrick-style tweaks.
The result? Dramatic silhouettes with heaps of attitude and time-travelling appeal; think court coats rendered in cerise or marigold and layered over skate shorts, or jacket dresses punctuated with poppers. Clinically white looks were infused with floral jacquard, while voluminous skirts ballooned between minimal white vests and sculpted-heel boots.  Simons was building on what he started with his couture collection in July, investigating fashion's future via historical references and a touch of fantasy.
Even the venue combined history and innovation; situated in the Louvre's Cour Carrée, the very heart of that iconic palace, the catwalk was enclosed in a mirrored tent that endlessly reflected itself. This was Simons at his best, transforming historical motifs into something that effectively answers the original question: what is modern?