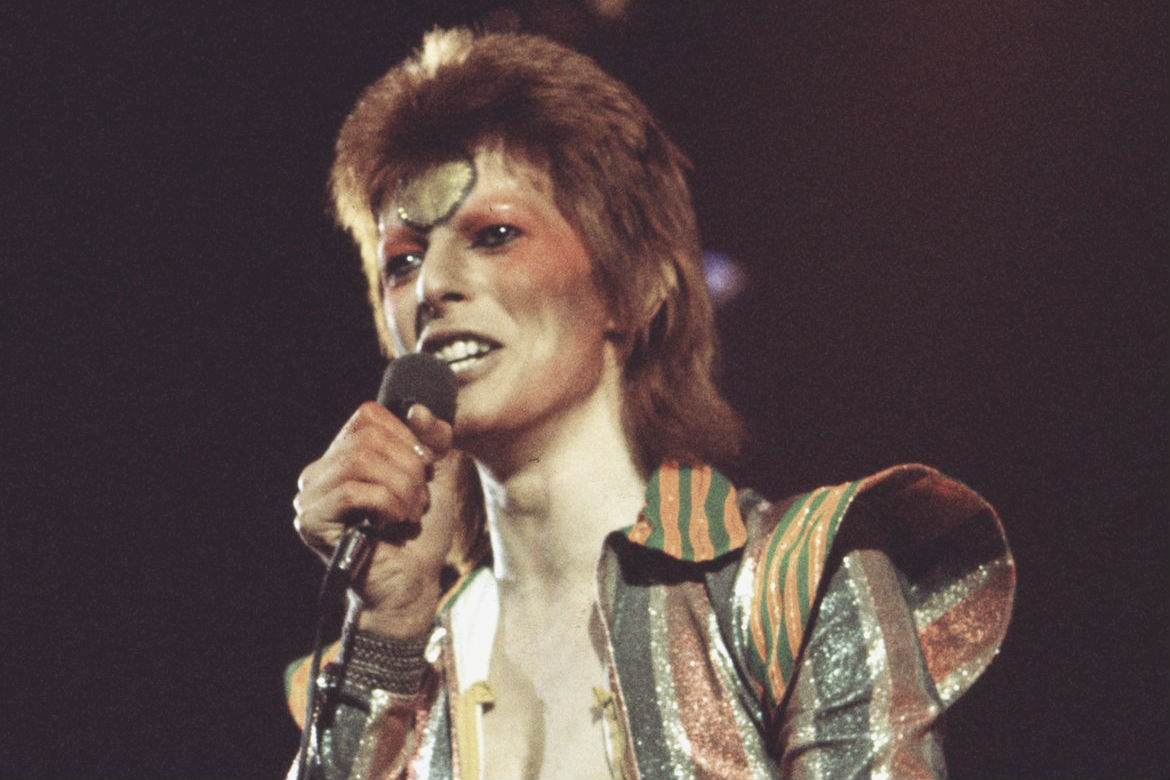 08 Apr

Review | David Bowie Is at London's V&A
david bowie is, the hit exhibition spanning the icon's life and work, is more than the story of the man — it's the story of the last 50 years.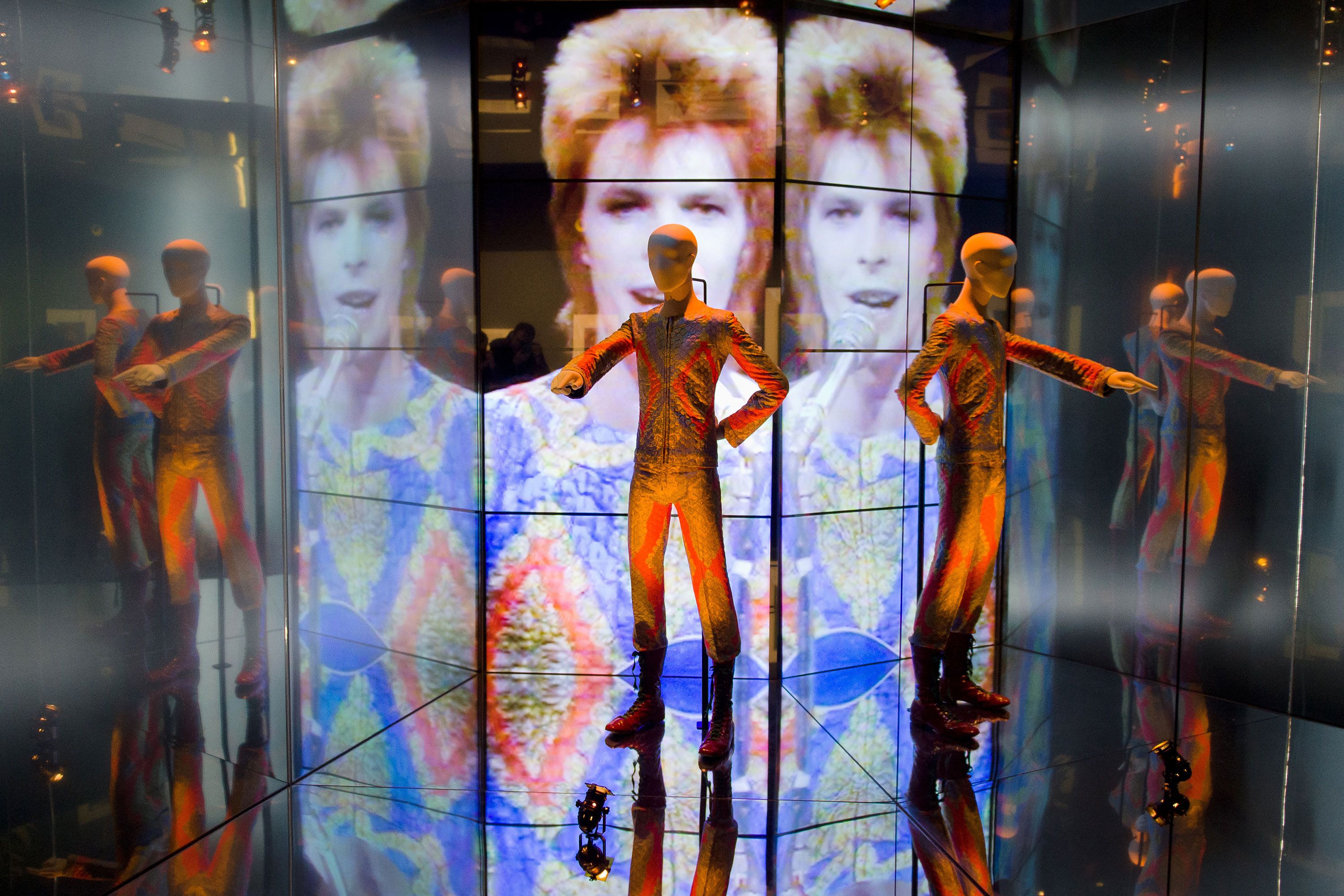 David Bowie is…what? Music legend, or fashion idol? Glam-rock Starman, or enigmatic Thin White Duke? `Icon, or father?
These are the questions that the Victoria and Albert Museum's phenomenally successful new exhibition, David Bowie Is, attempts to answer. It's a whirlwind trip through the icon's illustrious career and — as a lifelong Bowie acolyte — it wasn't one I was going to miss.
As you first walk into the show (and I think it's fair to call it 'a show'), you're immediately handed a pair of Sennheiser headphones and confronted by the following words: 'All art is unstable. Its meaning is not necessarily that implied by the author. There is no authoritative voice. There are only multiple readings.'
Bowie's words echo Roland Barthes renowned essay, The Death of the Author. Here, the philosopher argues that the identity of the artist should have no bearing on the interpretation of the art. This mode of criticism, Barthes suggests, imposes limitations on the work itself.
It's easy to apply Barthes' argument to David Bowie's life and legacy. As a cultural figure, his music elicits a different emotional reaction from almost everyone who hears it. And perhaps that's exactly what he intended.
Via instantly recognisable costumes and a curated soundtrack, the exhibition takes you through Bowie's career. Starting with a 17-year-old David Jones' first television experience as a spokesperson for 'The Society for the Prevention of Cruelty to Long-Haired Men', you see how Bowie evolved into the ground-breaking Ziggy Stardust. By the time you reach the Thin White Duke's scribbled drawings. Bowie's self-destructive lifestyle is evident; the cabaret-style suits would fit a skeleton.
Thanks to pieces of musical, literary and fashion paraphernalia, you also get a glimpse of the icon's varied influences. These seem to evolve as much as his style. A collection of his favourite novels flap like birds from the ceiling, whilst movie posters and scribbled doodles accompany lyrics and album concepts. Images of Marlene Dietrich and Lindsay Kemp accompany videos of Bowie's own artistic performances.
The V&A's interrogation of Bowie's life is certainly thorough. At one point, you're confronted by a wall of retro television sets, each showing a different Bowie music video in a Clockwork-Orange style display. One room is dedicated to his performances in films such as The Man who Fell to Earth and Labyrinth.
Perhaps it's as an actor that Bowie finds his ultimate purpose. After all, he exists in a constant state of reinvention. On the one hand, this is how he has always stayed one step ahead of commercial demand; but more than that, it's how he constantly defines and redefines the zeitgeist. As Bowie himself once said, 'all art is unstable'; and it's this willingness to accept instability that has kept him in the spotlight for almost half a century.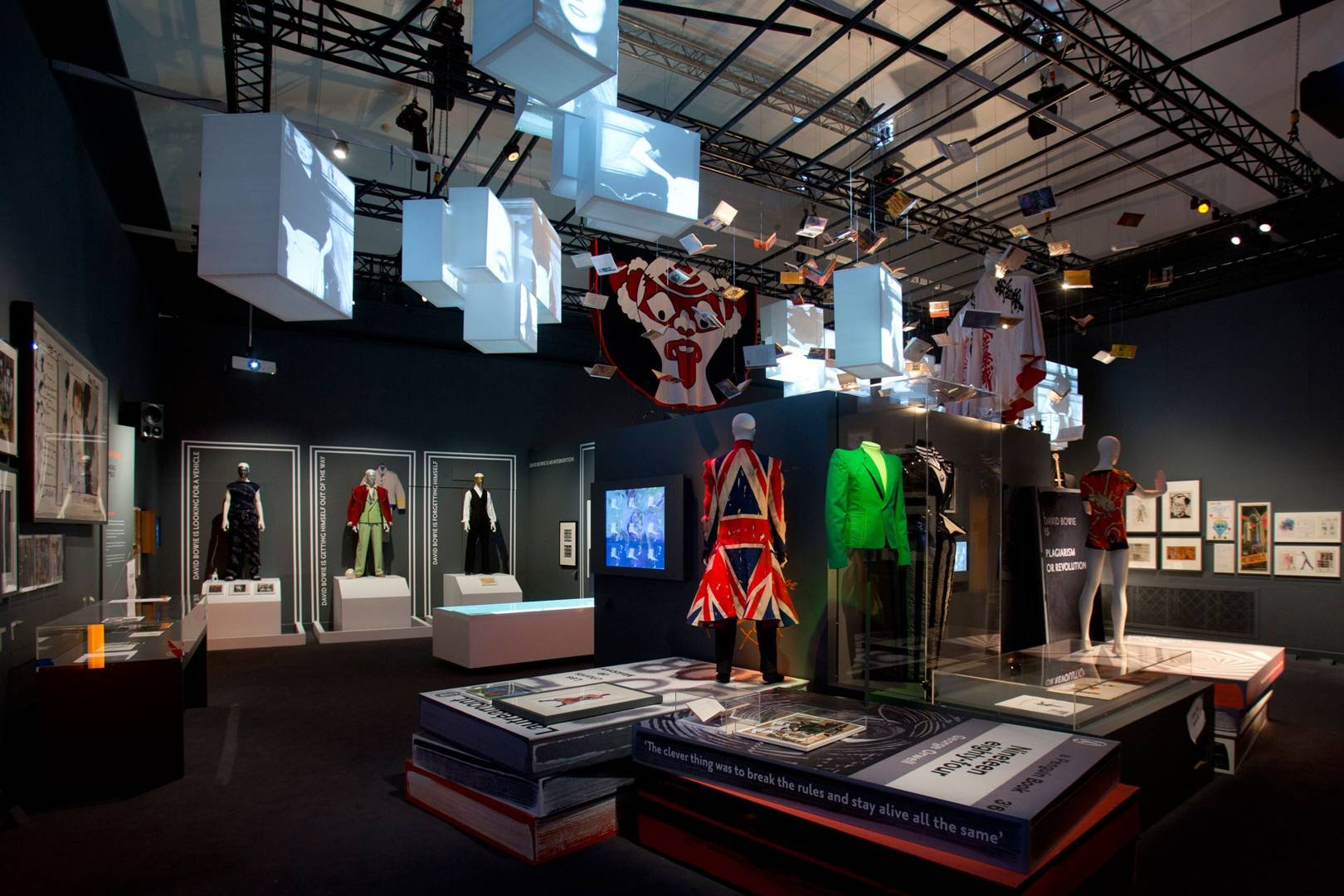 In some ways, this isn't simply a journey through Bowie's life, but a journey through the last 50 years. This aspect of the exhibition is lost on 20-year-old-me, but it shines in the reactions of older visitors. At points, some seem almost tearful. Some occasionally spontaneously combust into song and dance. My dad said that walking through the exhibit was like watching his life flash before his eyes, and that's a testament to how far Bowie has permeated popular culture. He's defined the times for generation after generation, providing the soundtrack (and the dress-code) for almost half a century.
So, who is David Bowie? According to Roland Barthes, Bowie doesn't owe us the answer. That's for us to decide.
For me, Bowie is the ultimate actor. He's led us through the 20th Century in explosive style — and who knows where we'll be heading next.