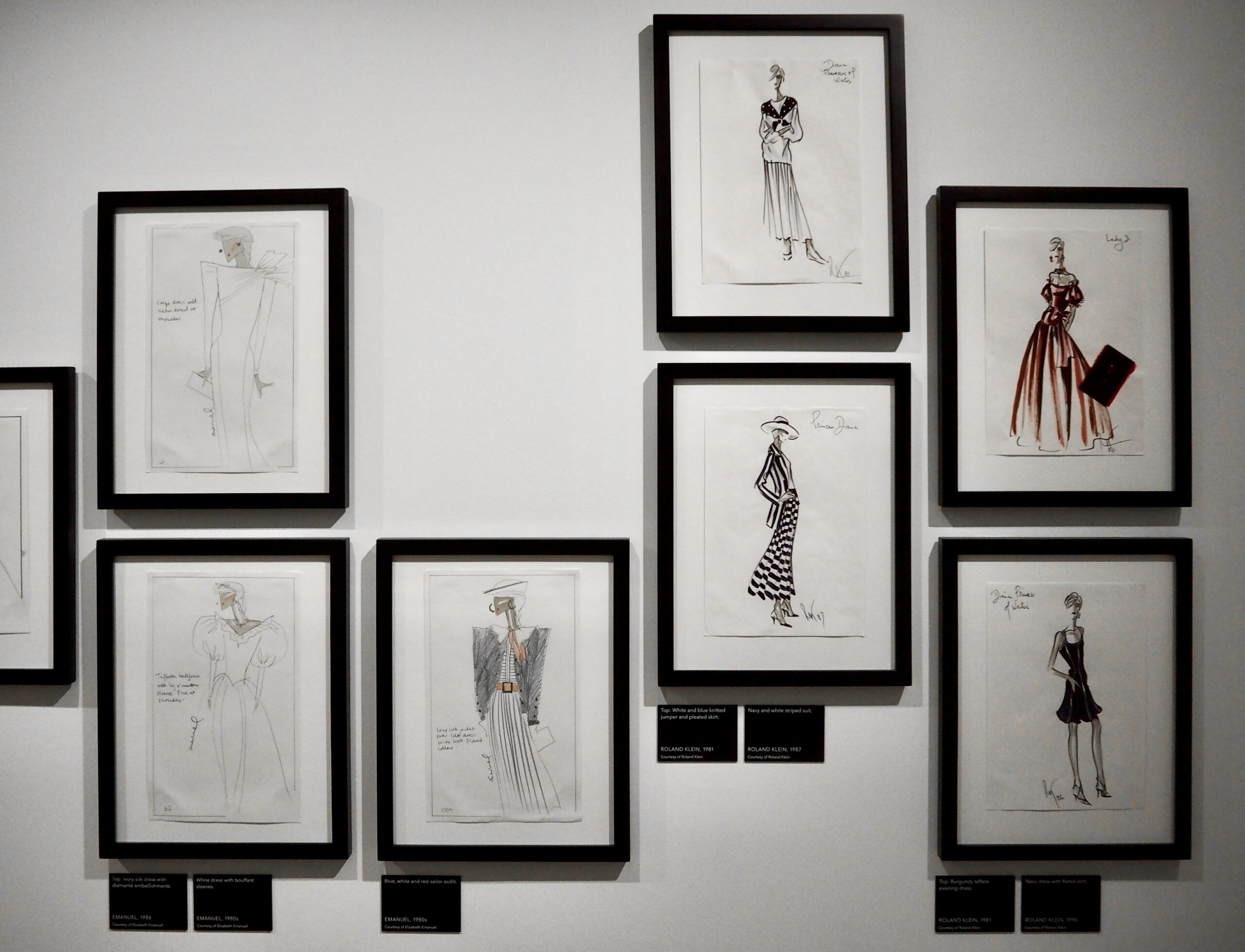 05 Mar

Review | Diana: Her Fashion Story
princess diana was fluent in the language of clothes — as this new exhibition at her former home of kensington palace proves.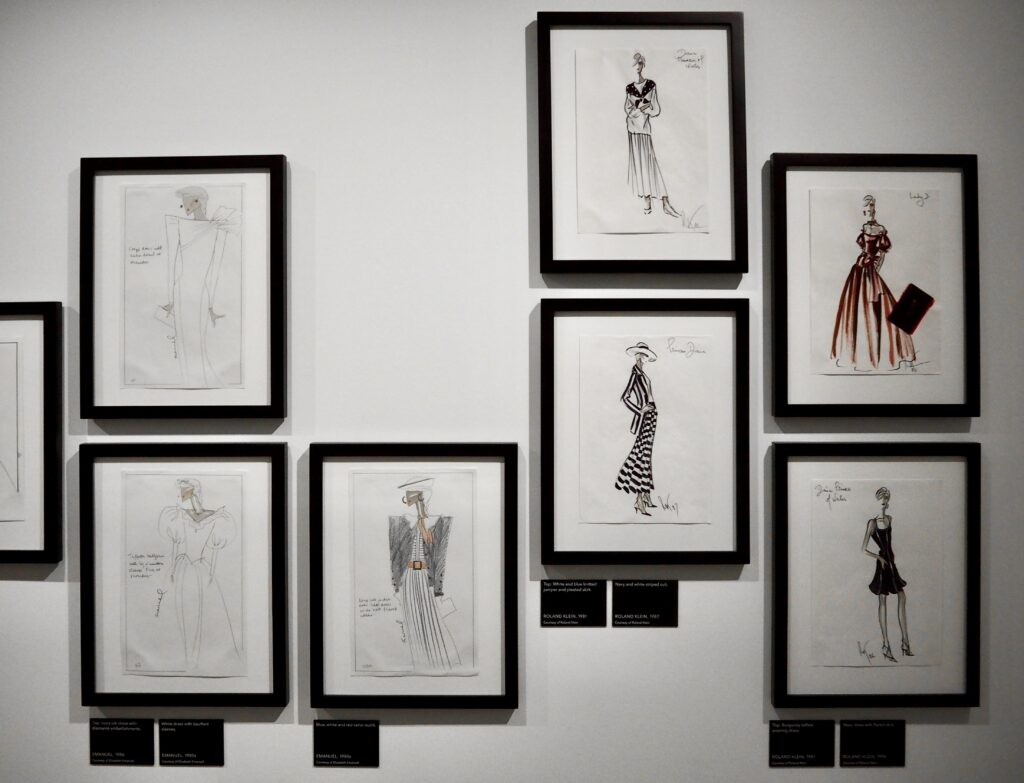 When the car carrying Diana, Princess of Wales crashed in Paris on 31st August 1997, I was four years old. I have no memories of her life or her untimely death. All I remember is the vast blanket of flowers sprawling thickly out from the gates of Kensington Palace, blooming across our boxy television every night at 6 o'clock.
Twenty years later, ahead of a new exhibition charting Diana's unique relationship with fashion, I'm asking people to tell me what they remember from that time. Most remember exactly where they were, or what they were doing when they heard the news that "The People's Princess" had died. This, I can understand. What does surprise me is the level of emotion that people still express when they talk about Diana. I definitely didn't expect so many people to tell me they cried.
So, as I arrive at Kensington Palace for the press preview of Diana – Her Fashion Story, I'm prepared to view it through the lens of history rather than nostalgia. Plus, I have a fairly indifferent attitude towards the Royal Family. My limited knowledge of their recent history is tinged with vague disdain.
But I'm always open to having my mind changed, and I really like clothes — so an exhibition charting Diana's Royal career via her wardrobe seems like a good first step on my journey to die-hard Monarchist.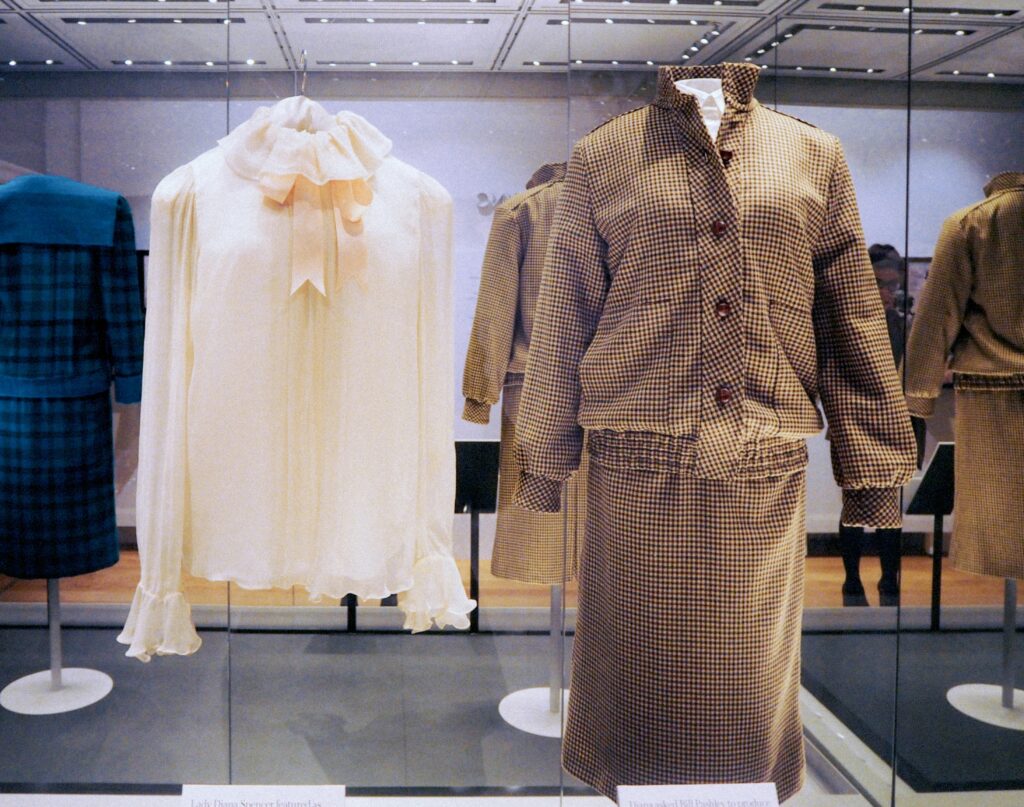 "Fashion is such a good way to talk about [Diana] because she was a very good silent communicator through her own clothes," explains Eleri Lynn, curator of the much-anticipated exhibition. "She understood the language of clothes."
Beginning with the newly-wed Princess' debutante-style gowns and following her evolution to fully-fledged fashion icon (the midnight blue 'Travolta Dress' is a particular highlight), the exhibition shows the clothes alongside their images in newspapers and magazines of the time. These snippets are the best evidence of Diana's developing self-awareness, and how that played out through her fashion choices.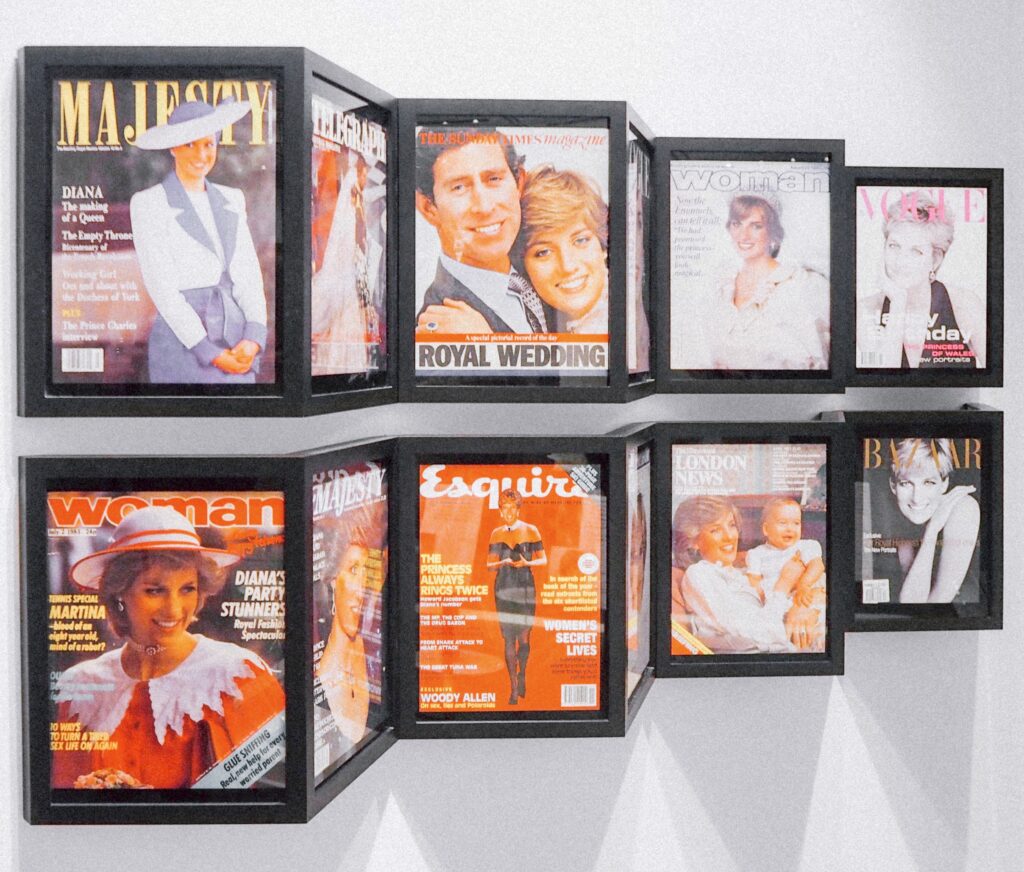 It's clear that Diana was a very clever self-marketer. Twenty-five years before iPhones and Instagram, she was carefully cultivating a personal brand designed to be caught on camera. Her public persona, as well as her own self-image, were completely intertwined with media opinion in a love-hate relationship that made — and ultimately broke — the Princess.
And when it came to fashion, she knew exactly what she was doing. One of the best examples of this is the Falcon Dress (below), which Diana wore on a trip to Riyadh. Glittering versions of Saudi Arabia's national bird swirl around the long train and across the bodice, so the cameras will pick them up from any angle. Today, Kate Middleton and Michelle Obama are just two public figures who frequently incorporate national symbols into their fashion choices for diplomatic visits.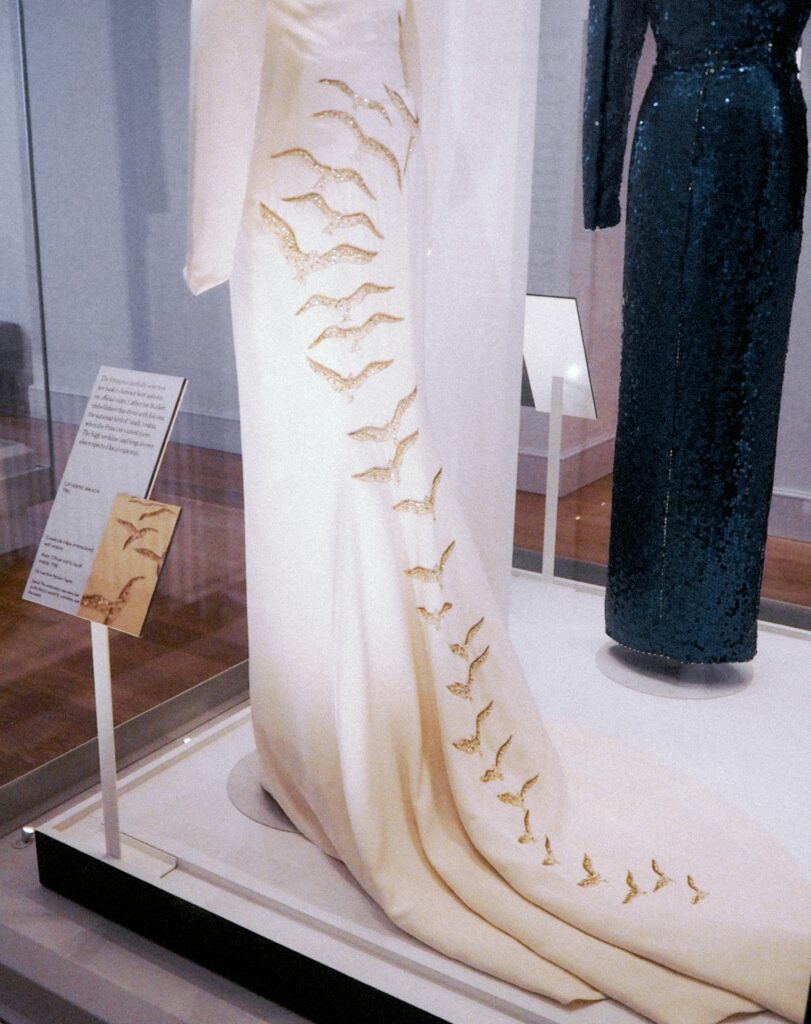 The outfits on display offer a clear snapshot of a specific time, which seems to highlight just how slow life has crawled in comparison to fashion. In terms of social attitudes and preoccupations, little seems to have changed from when Diana appeared on the cover of every magazine. We're still obsessed with beauty and wealth and lavish lifestyles — I can't help but wonder how many followers Diana would have had — and the media is still obsessed with obsessing over women's bodies.
But despite her well-publicised issues with the press (and an eating disorder that fed on her own sense of self-worth), Diana understood that it was a two-way street and was certainly well-versed in the art of courting the camera. I'm still far from a Monarchist, but I do leave Kensington Palace with a new-found respect for Diana. The exhibition itself is well-worth seeing, but it's the conversations that I've had as a result of Diana – Her Fashion Story that have really helped me to realise her significance as a modern cultural icon. I suppose it makes sense that The People's Princess should be remembered most fondly by the people themselves.