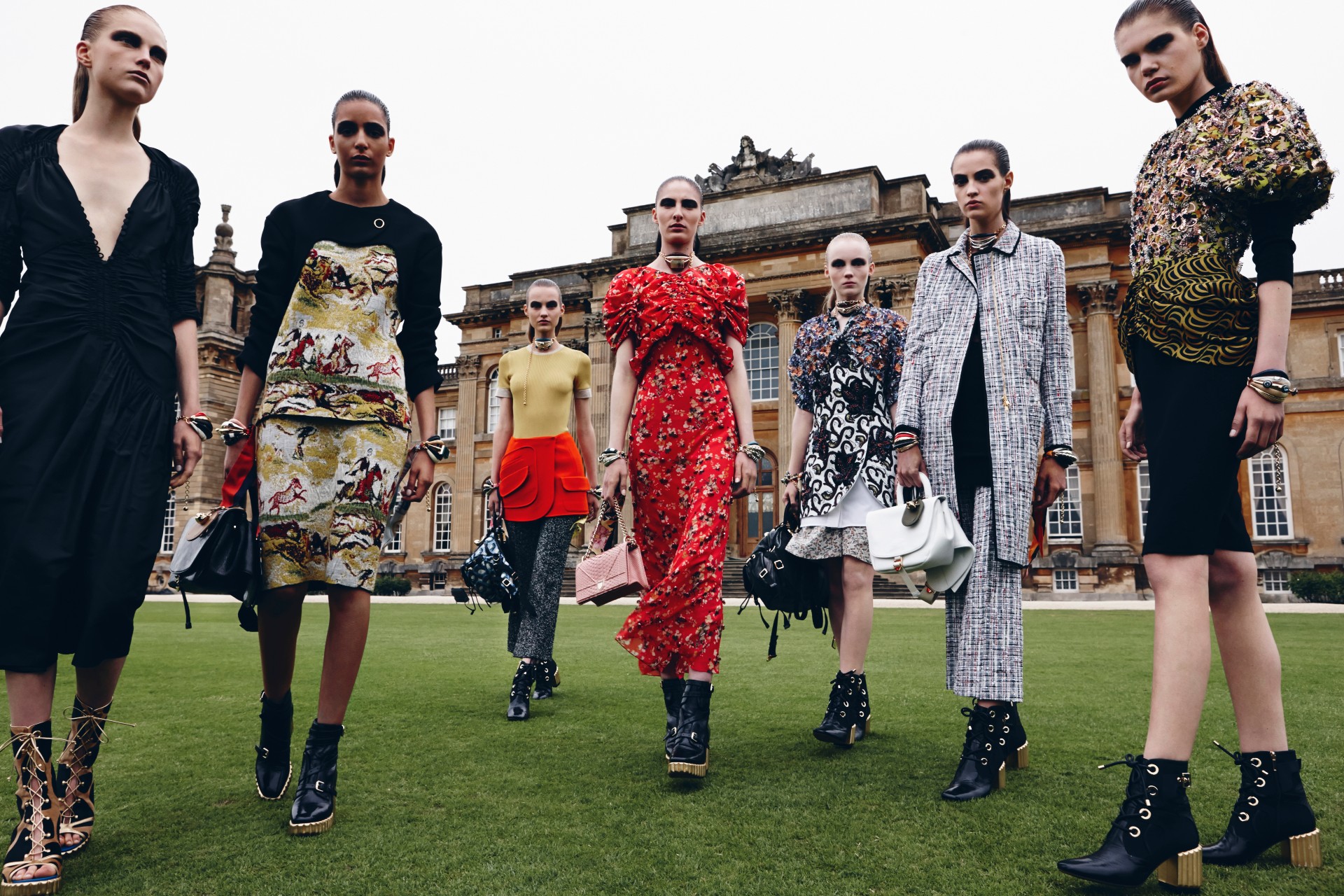 11 Jun

Dior, Cruise, Blenheim; What's Going On?
Dior goes full-on British for it's cruise 2017 show — but what's it all about?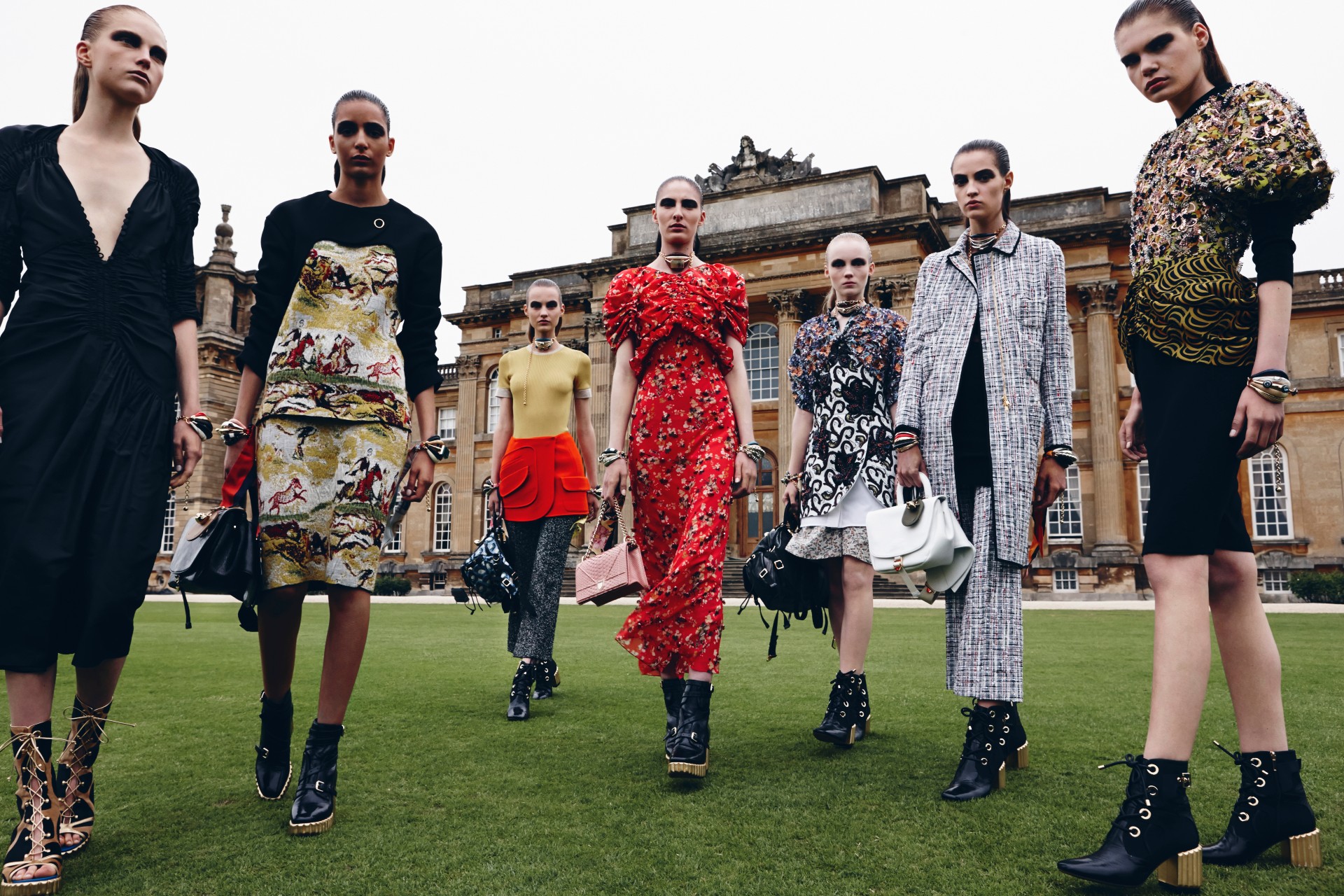 Louis Vuitton flew press and a selection of guests to the Niterói Contemporary Art Museum in Rio de Janeiro. Chanel, lavish as always, took its VIPs to sunny Havana. Cruise, Resort, whatever you want to call it — what's it all about? And why are fashion's biggest players making such a big deal out of it?
Perhaps the age-old adage applies here: if in doubt, blame the internet. Our need for constant newness now far outpaces the traditional industry schedule of two seasons a year. Now a vital part of the fashion calendar, interim collections now account for over 60% of many brands' income. They have been cited as one of the reasons for the unparalleled designer turn around at the top level, with many conceding that their creativity (as well as their mental and physical health) can't keep up with the demands of an industry where two major collections a year is no longer enough.
As for the impressive set-ups, they are just there to appeal to our universal love of The Instagrammable. It doesn't take a marketing mogul to work that out.
Dior is in something of a tricky situation. Since the departure of Raf Simons six months ago, the House has been without a Creative Director, relying instead on the talents of a team headed up by Simons' former assistants, Serge Ruffieux and Lucie Meier. Perhaps this was all the more reason to put on a show. Simons was undoubtedly a great thing for the Maison, but ultimately the name of Dior transcends the name of any one designer. Weighted with social and cultural significance, it offers a comforting sense of escapism that exceeds brief trends and fleeting designer tenures. It's something solid in an era of instability.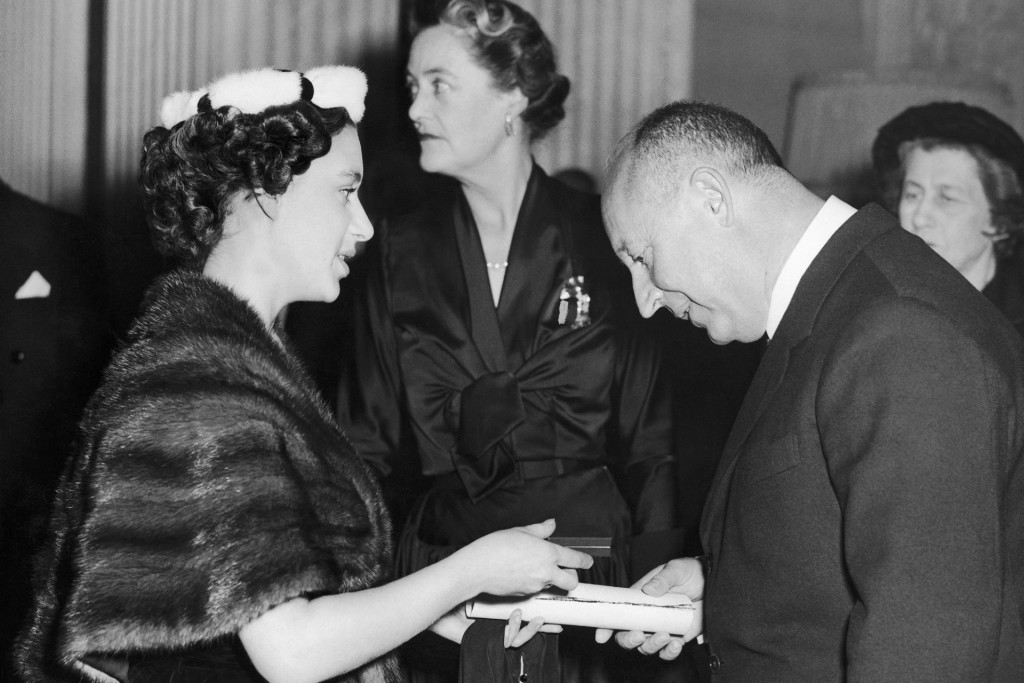 From the location to the choice of transportation, everything seemed geared to highlight Dior's longevity. The historic link between the Parisian House and the Palace is well-known—Dior has shown at Blenheim twice before, once under its founder in 1954 and once during Yves Saint Laurent's tenure in 1958. As for the mode of transport, Dior arranged for the Orient Express (lovingly dubbed the Dior Express) to ferry press to the stately Oxfordshire setting.
The train, in typical British style, was late. Frustrated commuters, take heart: even Dior can't make the trains stick to the timetable.
On arrival at Blenheim, guests were treated to an exhibition of dresses from the 'H' line that Christian Dior originally presented at the palace to an audience that included Princess Margaret. When the show eventually began, models (including new Dior beauty ambassador Bella Hadid) swept through the grand surroundings, taking a route almost identical to the one Dior's models took over sixty years ago. According to the show notes, Meier and Ruffieux drew inspiration directly from that period for their own designs, looking to 'not only the post-war high society's wardrobes but also the restlessness and wanderlust (that) characterised the period.'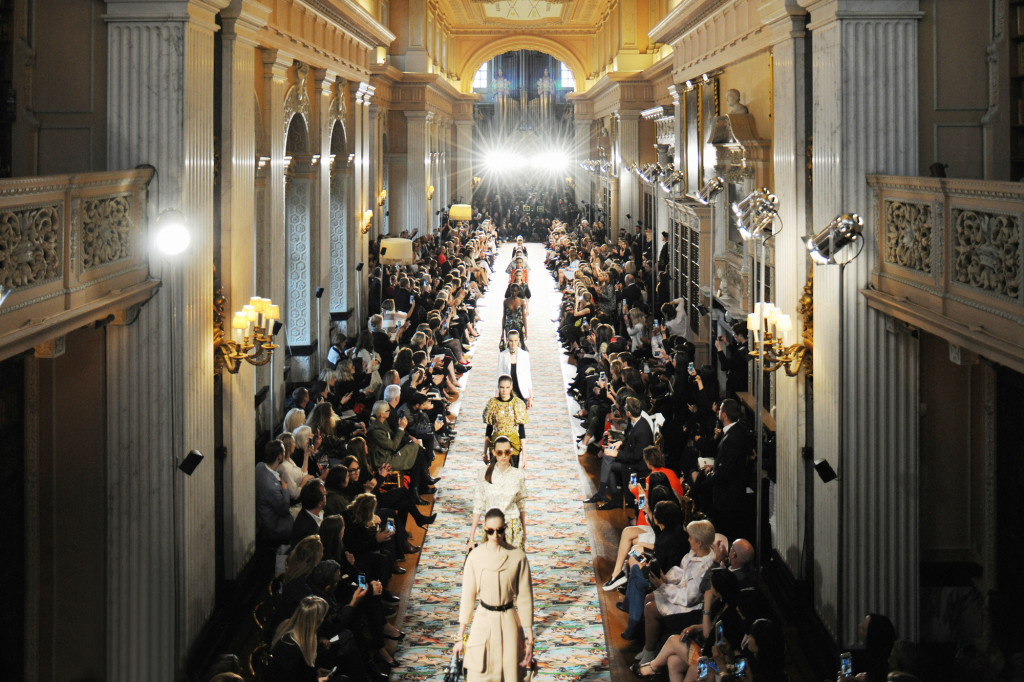 Prints and embroidery were used to echo Christian Dior's famous admission that he was an anglophile. Chintzy English florals and embroidered traditional hunting scenes were woven into rich jacquards, rustic tweeds and crisp poplins. All of these were then layered in an artfully haphazard way, as if worn by an English eccentric who has gathered souvenirs on every leg of her global tour and then thrown them together with a sort of Parisian elegance.
Throughout all of this, Meier and Ruffieux stayed fiercely loyal to Dior's codes, bringing signatures like the Bar Jacket up to date with soft peplums and long, fluid lines that hinted at Simons' time at the House. The puffed sleeves and cropped pants, meanwhile, had about them the echo of young LMVH star JW Anderson, whilst slim foulard scarves at the sleeves of jackets seemed to play on Dior's classic bows; tradition and modernity caught in stylish interplay.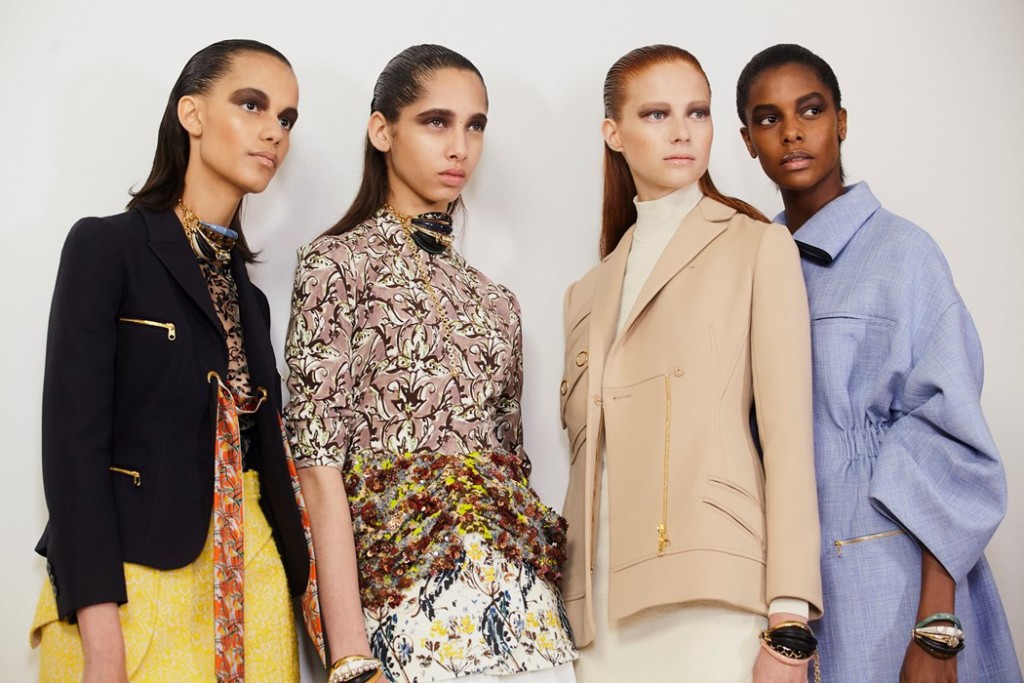 Ultimately, the real talking point of this Cruise collection was the pomp and presentation. The clothes were perfectly crafted and intelligently designed, but ultimately a fairly safe bet for the interim design team. Rather than doing something ground-breaking, they seemed happy to emphasise the significance of Dior as a social and cultural powerhouse—regardless of who is in charge.
It is thought that the House of Dior will name their next Creative Director at some point within the next few weeks. If the rumours are true, it may well be the first time Dior appoints a female in the top job – the names of Sarah Burton (Alexander McQueen) and Marie Grazia Churi (one half the duo currently heading up Valentino) are currently being batted around the field. Whoever takes the reigns will be at the helm in time for the anniversary of the House's very first collection in 1947; the iconic New Look. Another opportunity for Dior to celebrate its lustrous heritage, even as it looks towards the future.