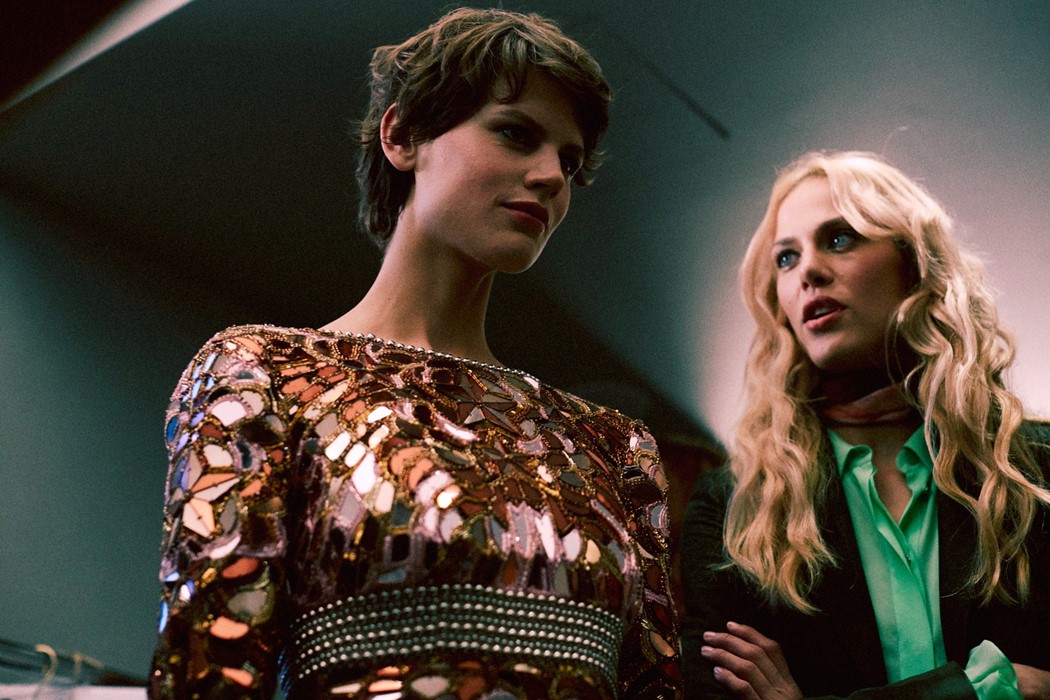 25 Sep

Emilio Pucci SS15: That '70s Show
Don't call it a comeback: for Pucci's Creative Director Peter Dundas, this season's 1970s revival is business as usual.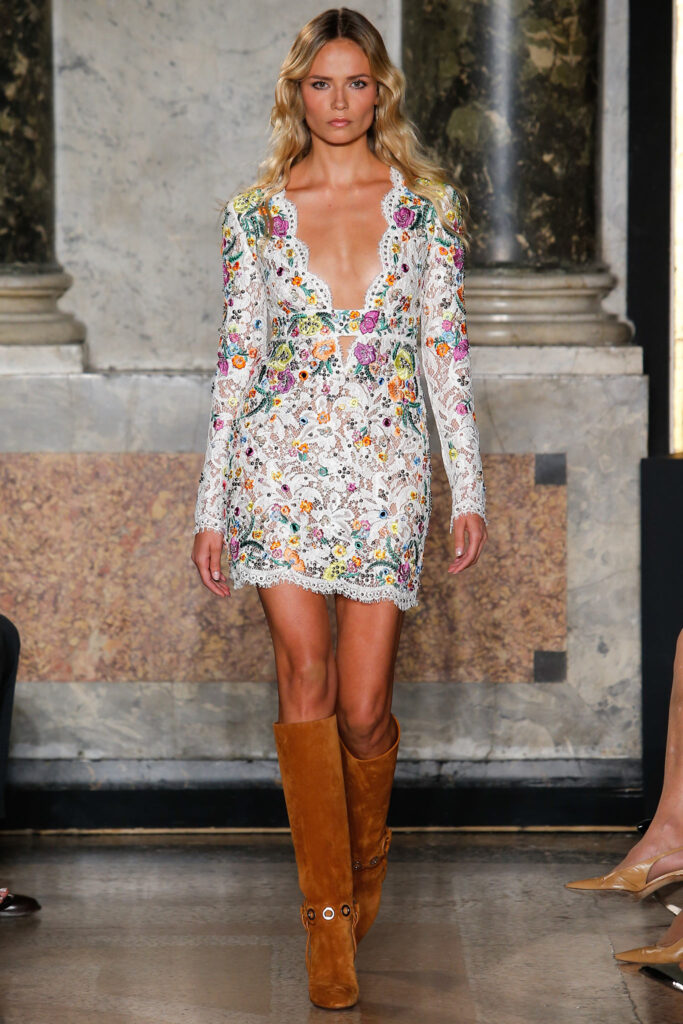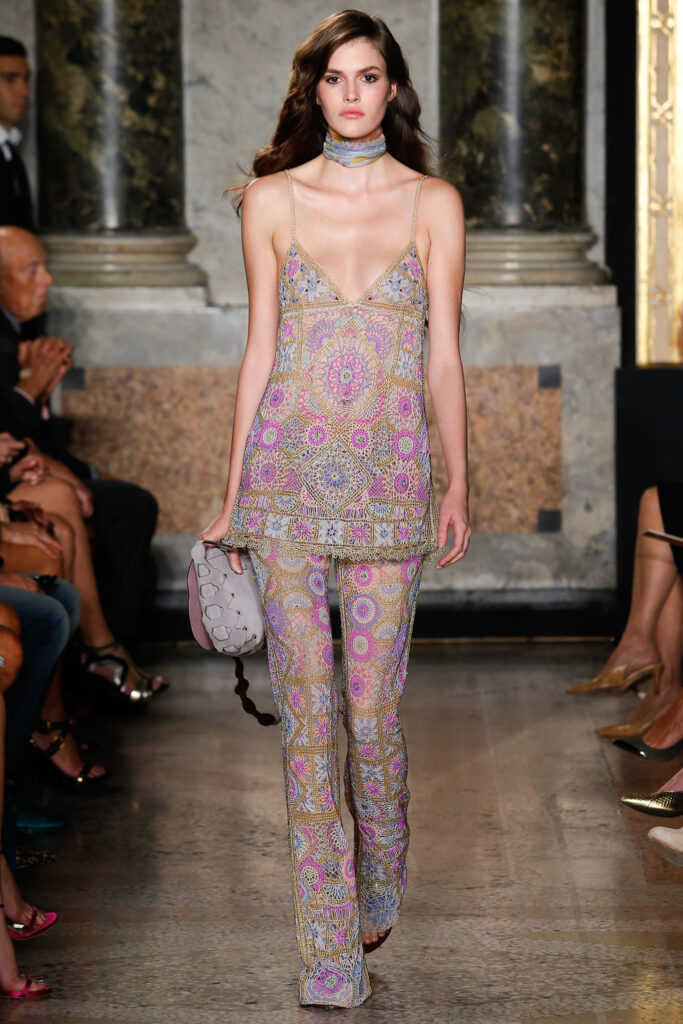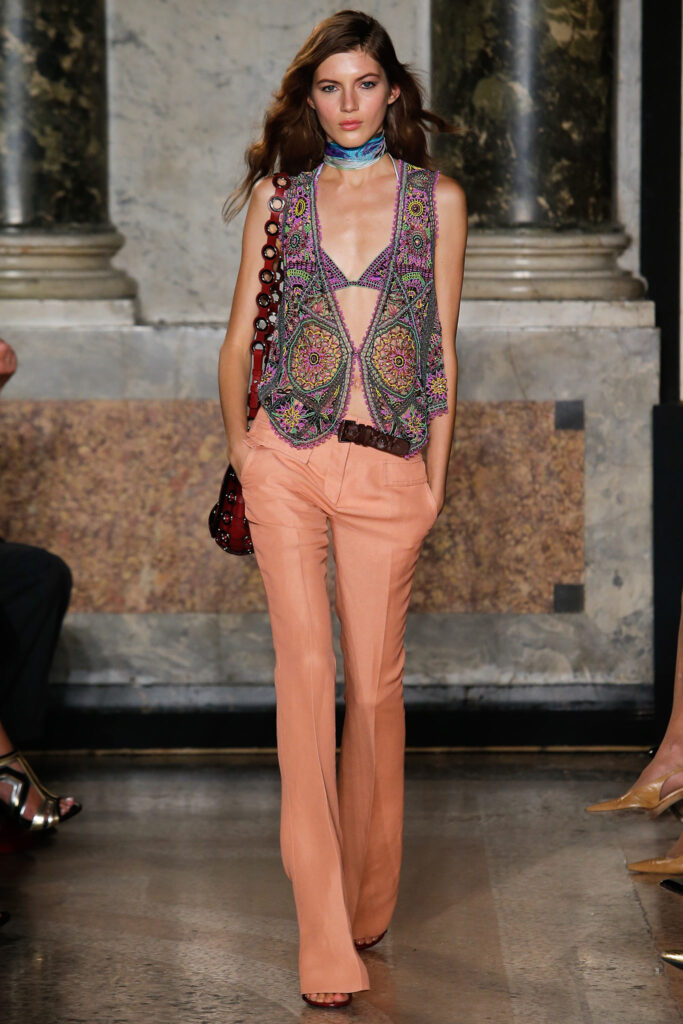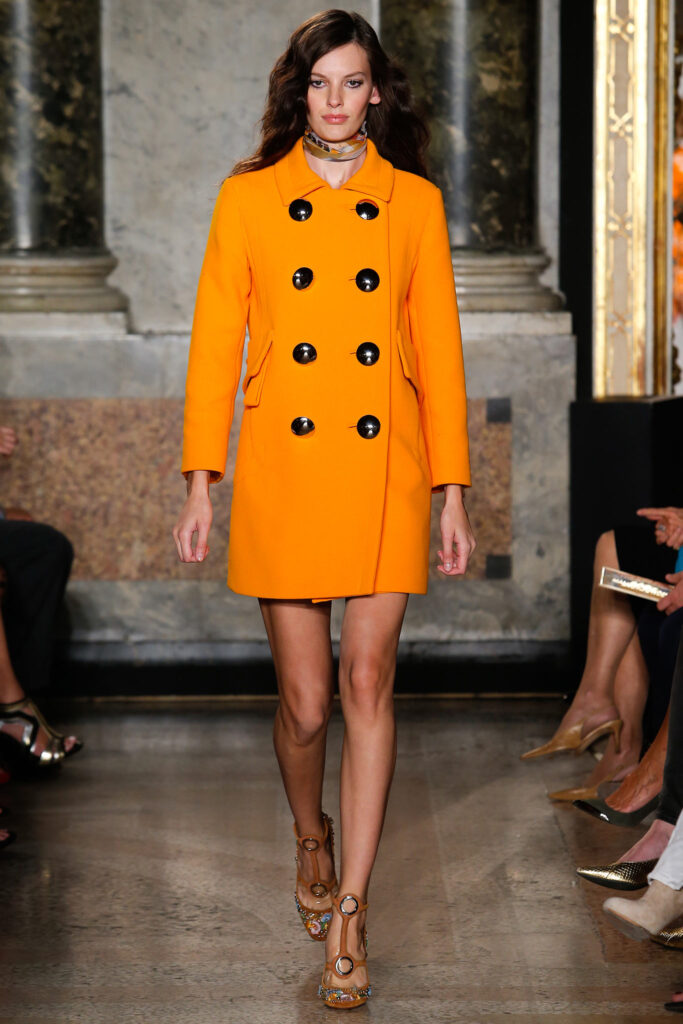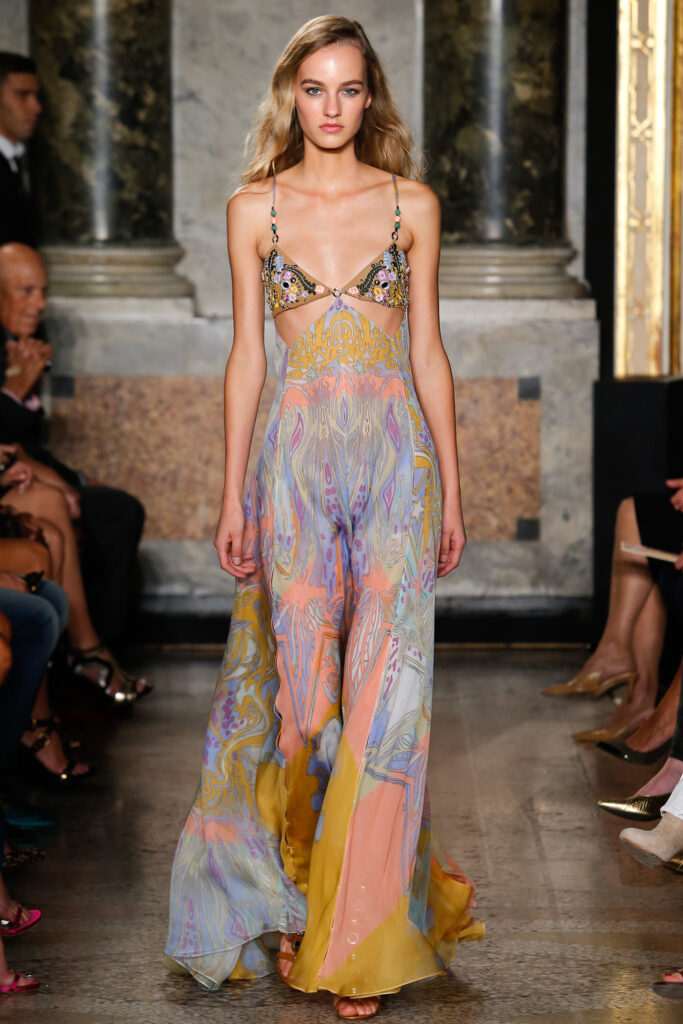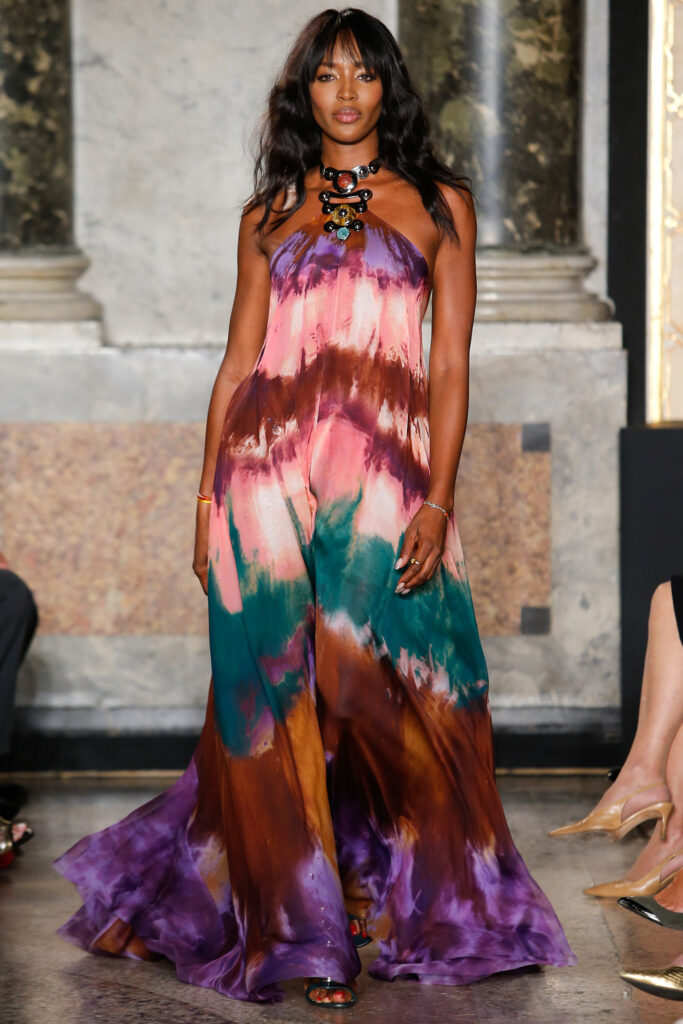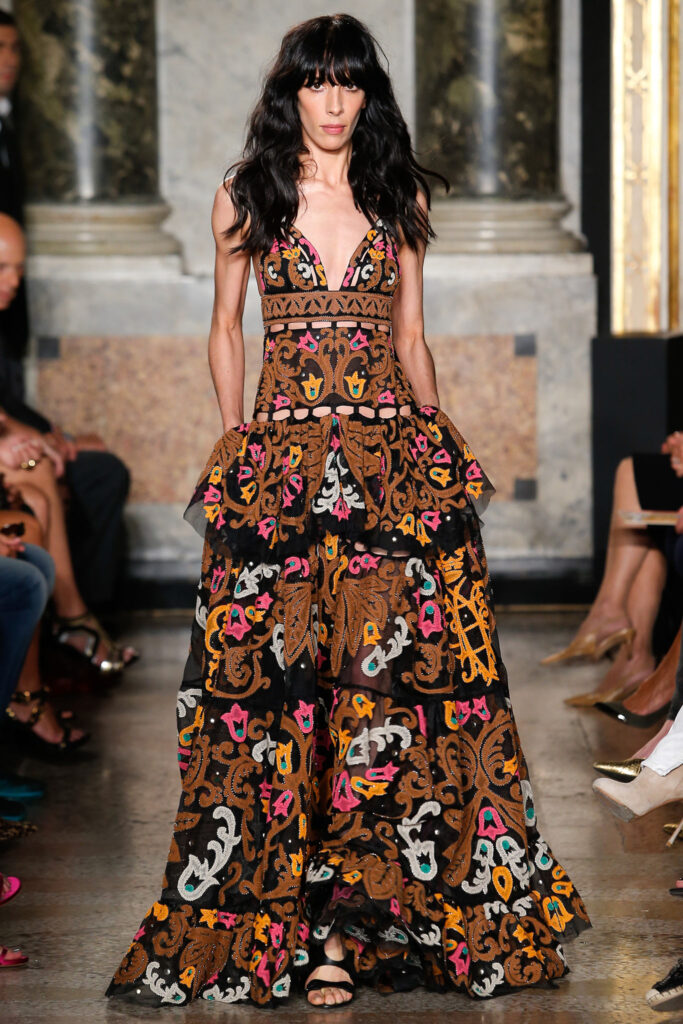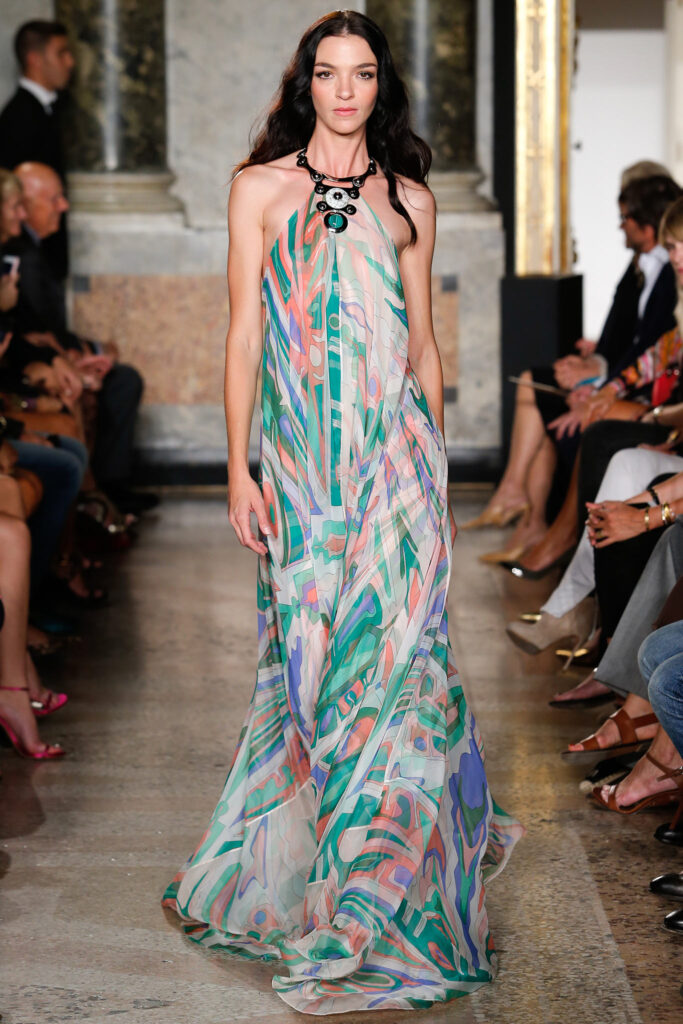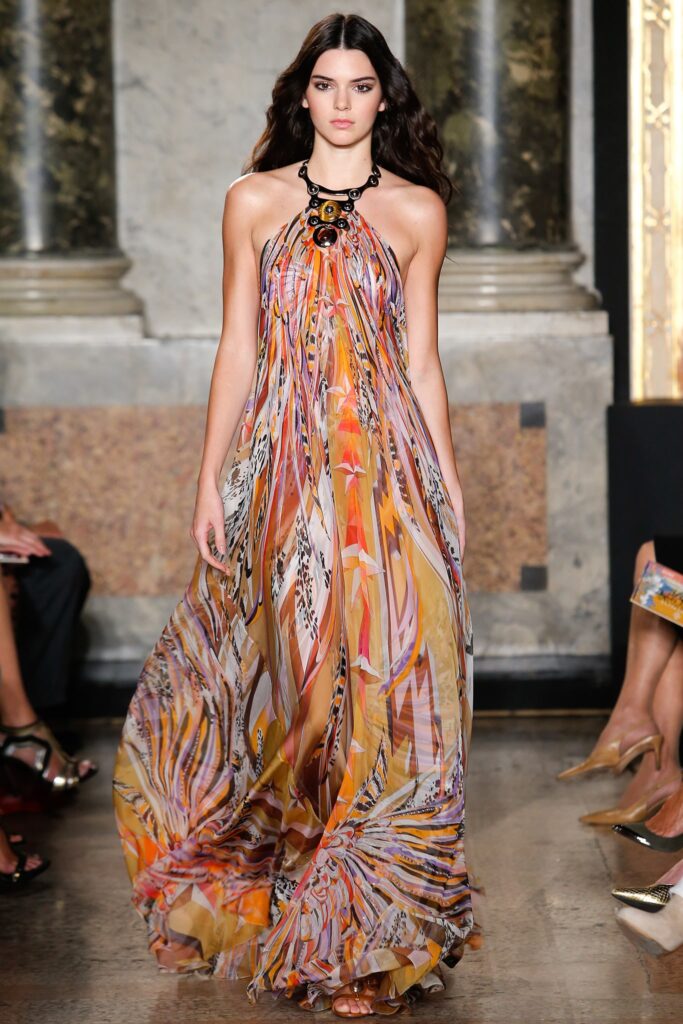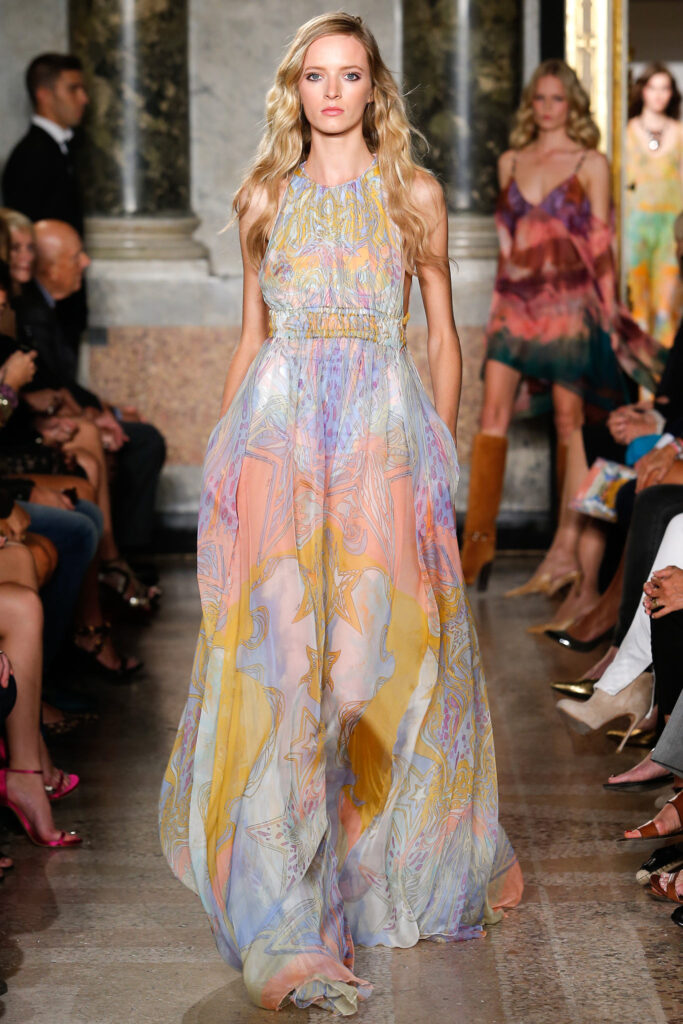 All of Milan seems to be lost in a 1970s time warp this season, but flowing goddess gowns and bohemian details are familiar territory for Peter Dundas. The fact that he was only a child when they were actually happening hasn't stopped Pucci's Creative Director from developing a lifelong fascination with those hazy late-60s-early-70s days. He's been frolicking in the hippy hinterland of fringing, beading and gossamer since he took the helm at Pucci. And of course, this is really Pucci's era; it was during the 1960s and '70s that the 'Prince of Prints' rose to fashion fame.
All this to say: Pucci's SS15 show was Peter Dundas' time to shine. That meant billowing tie-dye gowns and beaded macramé dresses, all just waiting for poolside cocktails. Dundas' vision of the 1970s is always effortless in its glamour, but don't let that take away from the artisanal details that bring the vintage silhouettes up to date: the intricately embroidered flowers, for example.
Sharp tailoring provided a direct counterpart for all those maxi dresses. Trousers were flared (naturally), and teamed with either a blazer or a crochet vest — and what's more '70s than a crochet vest? (Okay, aside from fondue).
The show closed with a series of maxi dresses that evoked an LSD-induced trip into a kaleidoscope. Full of colour and the spirit of summer, these are sure to be winners among Dundas' typical audience.
Takeaways from Pucci SS15? Time to start tie-dying t-shirts and learning how to crochet.