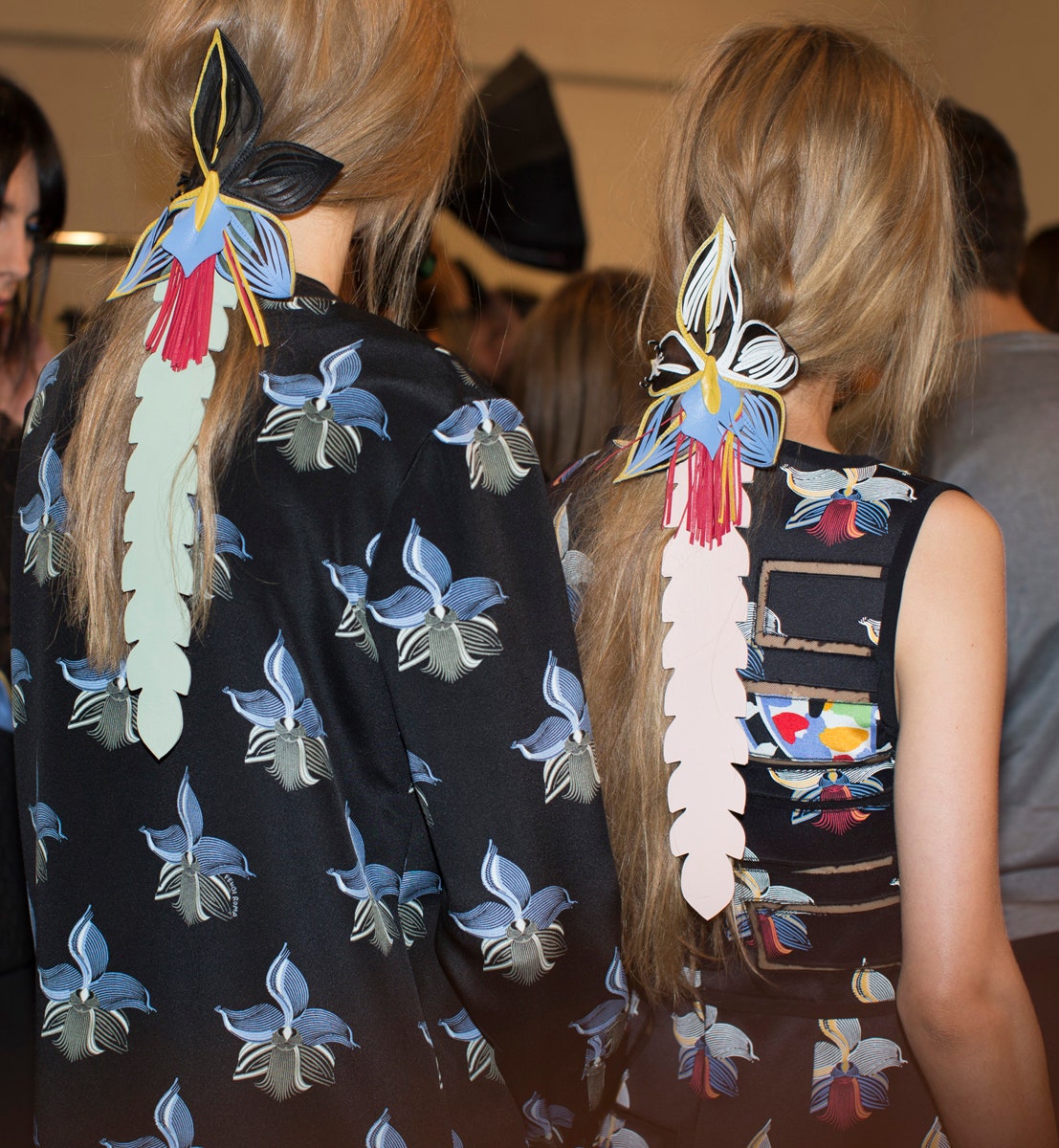 23 Sep

Fendi SS15: All Roads Lead To Rome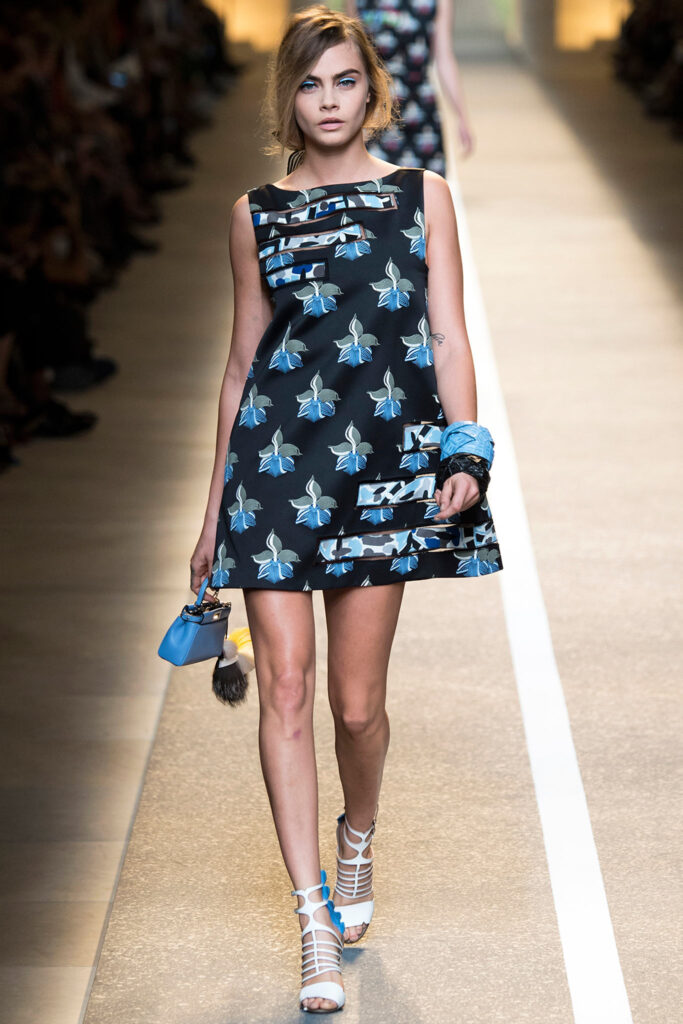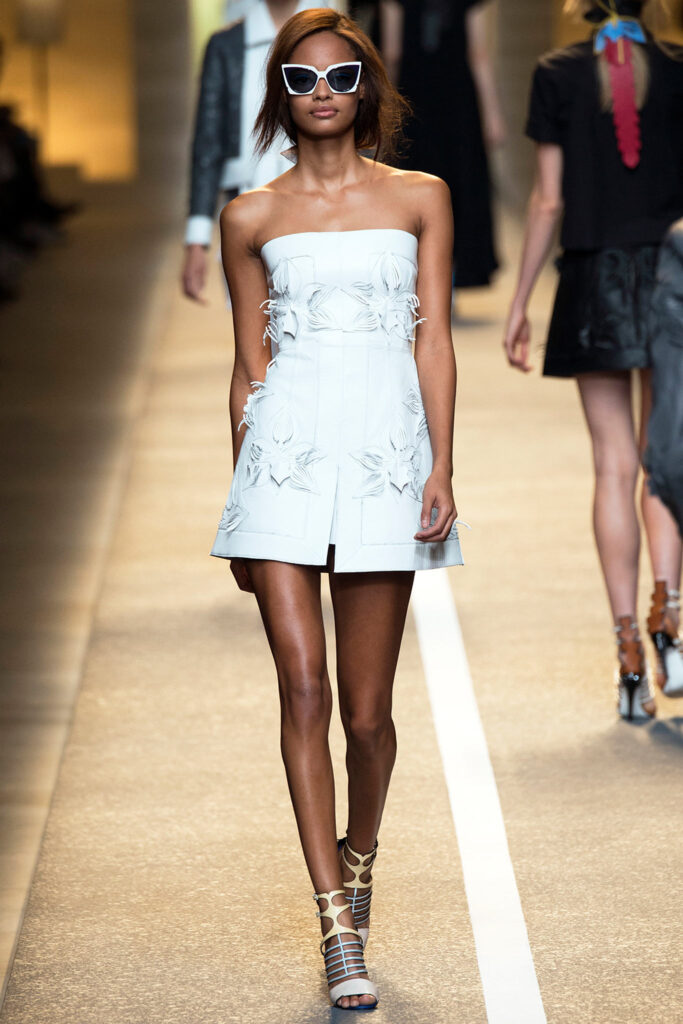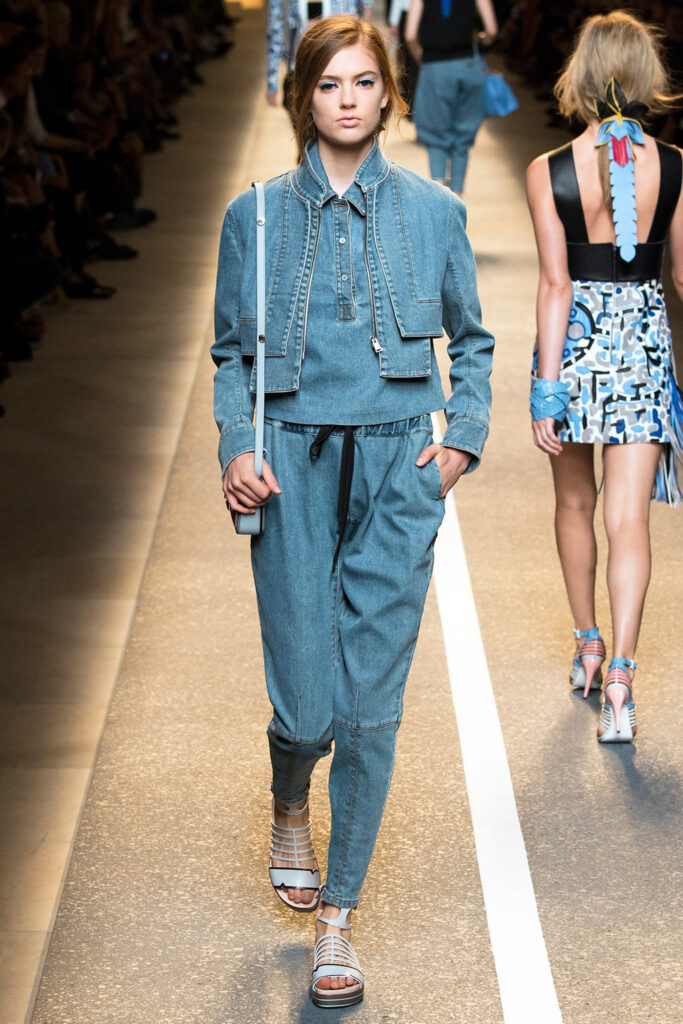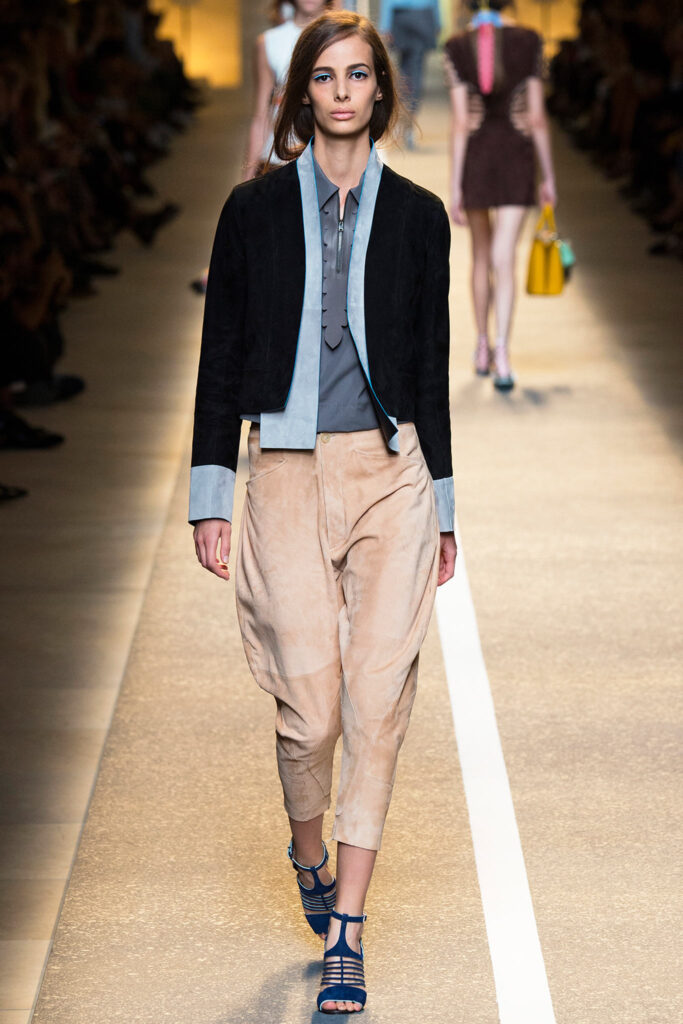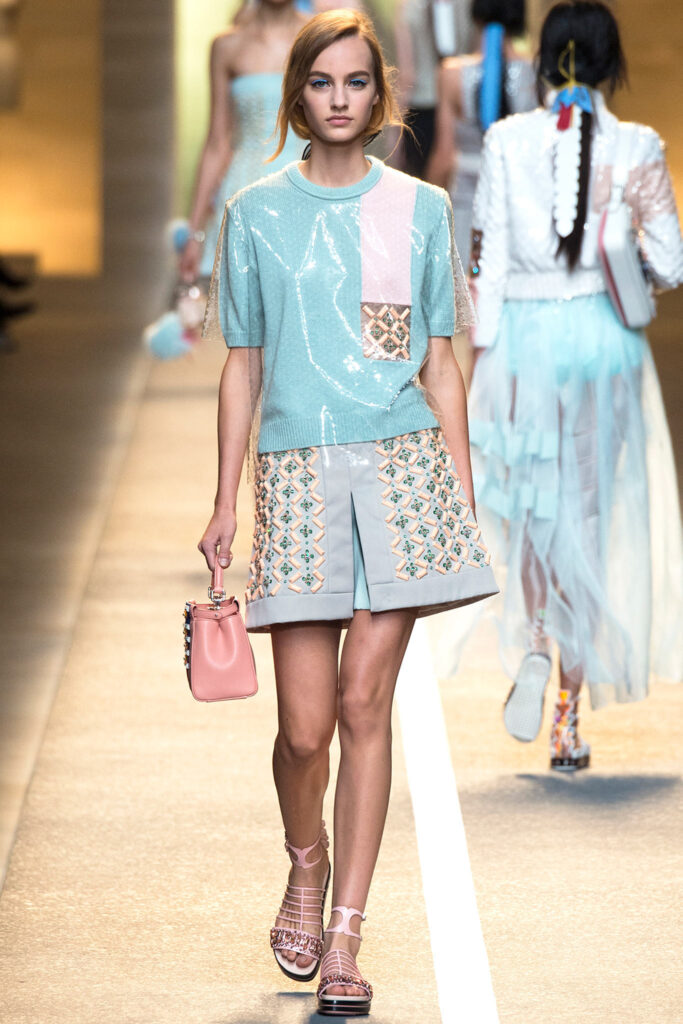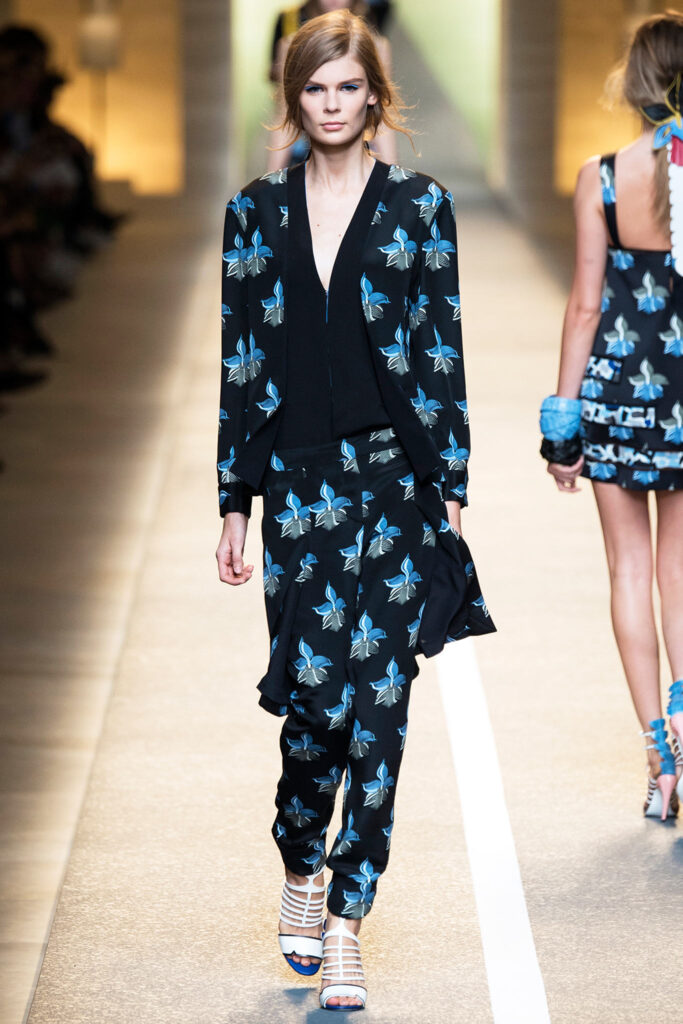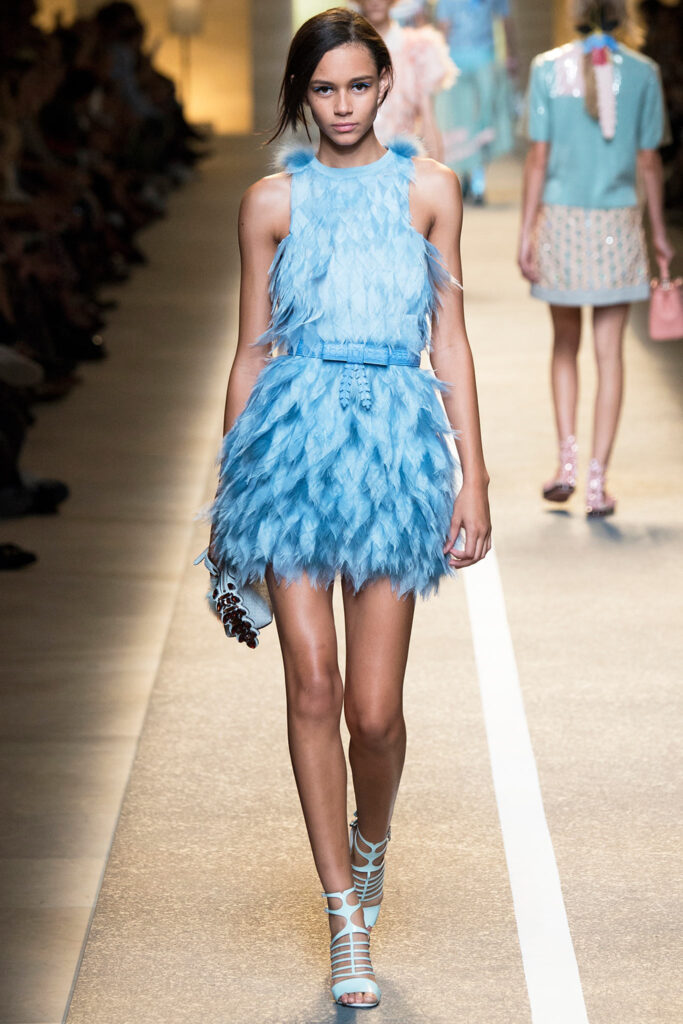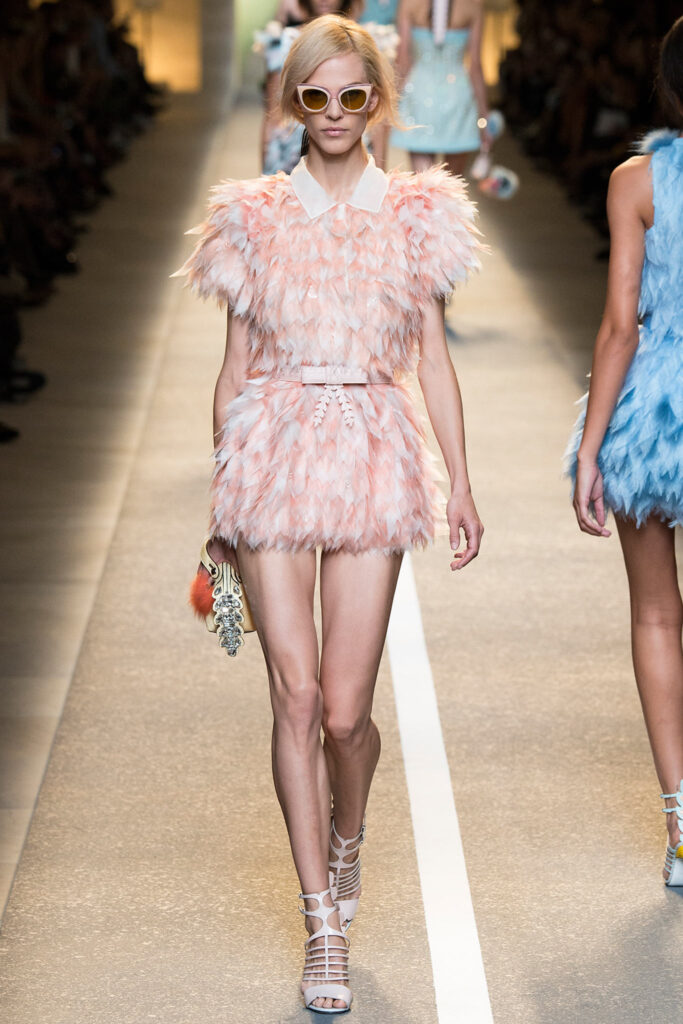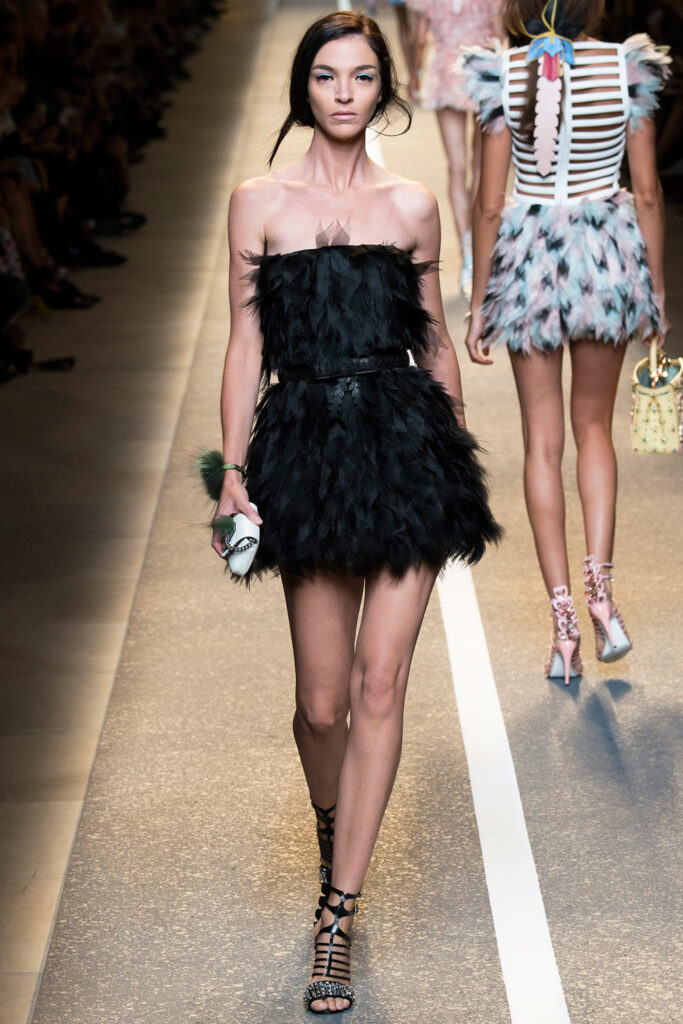 The Palazzo della Civiltà Italiana, or "Square Colosseum" as it is often known, was commissioned under Mussolini and exemplifies the symmetrical, austere style of Fascist architecture (so that's fun). But it's also Fendi's new home, and the inspiration behind its SS15 collection.
But don't panic—there's less grey than you might imagine. While Karl Lagerfeld was thinking about how architecture (like fashion) can be used to express the avant-garde, Silvia Venturini Fendi was thinking less about the building itself, and more about the Roman sky above it. "There's nothing more beautiful" she told Verve magazine. "The way it goes from blue to the reds and oranges of the sunset. That's what informs the collection; lightness, air, the natural world—but projected into real life."
That sense of lightness came through in trails of fringe, tattered organdies, and filmy layers of shimmering plastic. The slouchy pants, cropped jackets and abundance of denim felt fresh for Fendi, as though moving home had magicked up a youthful new customer. And the symbol of the next generation of Fendi fanatics? An orchid, printed, woven, embroidered and appliquéd, or else laser-cut into leather or worked into fur. There were even leather orchids to hold the models' hair in place.
Of course, there were plenty of touches of that trademark Fendi wit: a Baguette bag with its own rainproof plastic sleeve was a particular highlight. And then there was the leather eyeliner, which make-up artist Peter Phillips created using literal pieces of leather sliced from the brand's headbands and affixed directly to the models' lash lines. "Karl came to me and said, 'Peter, I like this color, can you make it into an eyeliner?' So that's what I did!" he explained to Vogue.
The takeaways from Fendi SS15? A youthful attitude, and a reminder to water your houseplants.