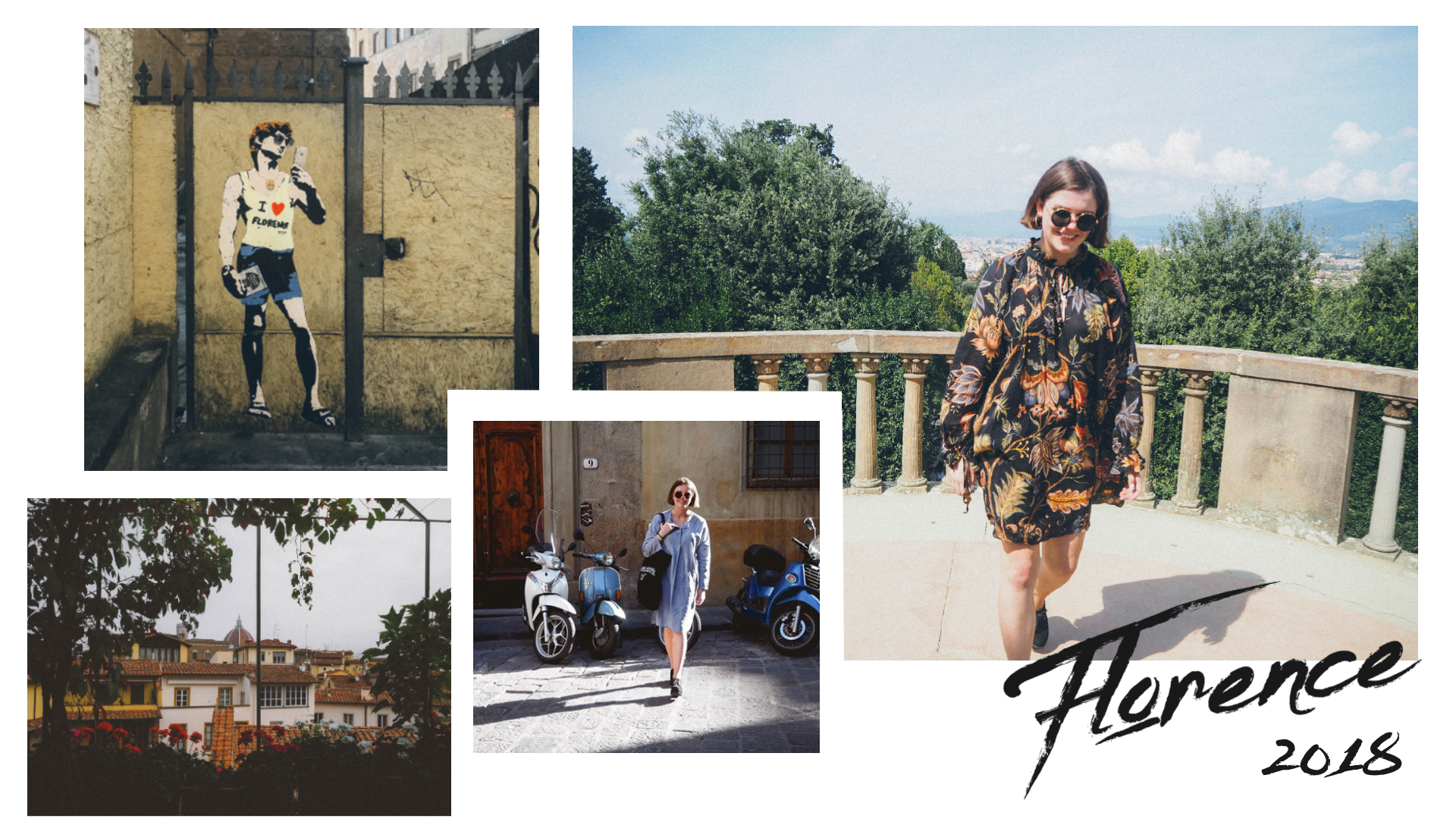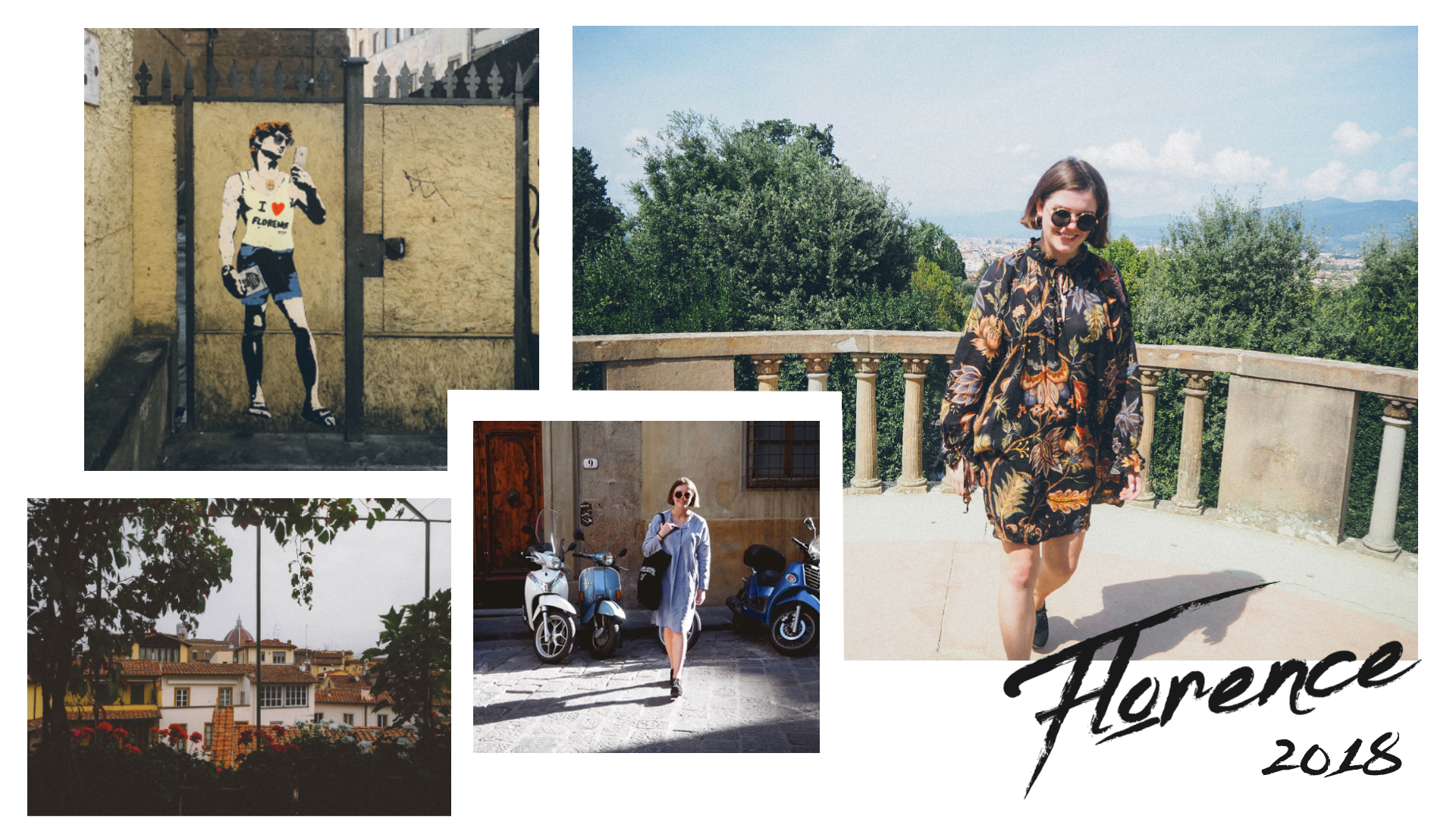 22 Sep

Postcards From Florence
Stendhal syndrome: "a psychosomatic condition involving rapid heartbeat, fainting, confusion and even hallucinations, allegedly occurring when individuals become exposed to objects, artworks, or phenomena of great beauty." (thank-you, wikipedia).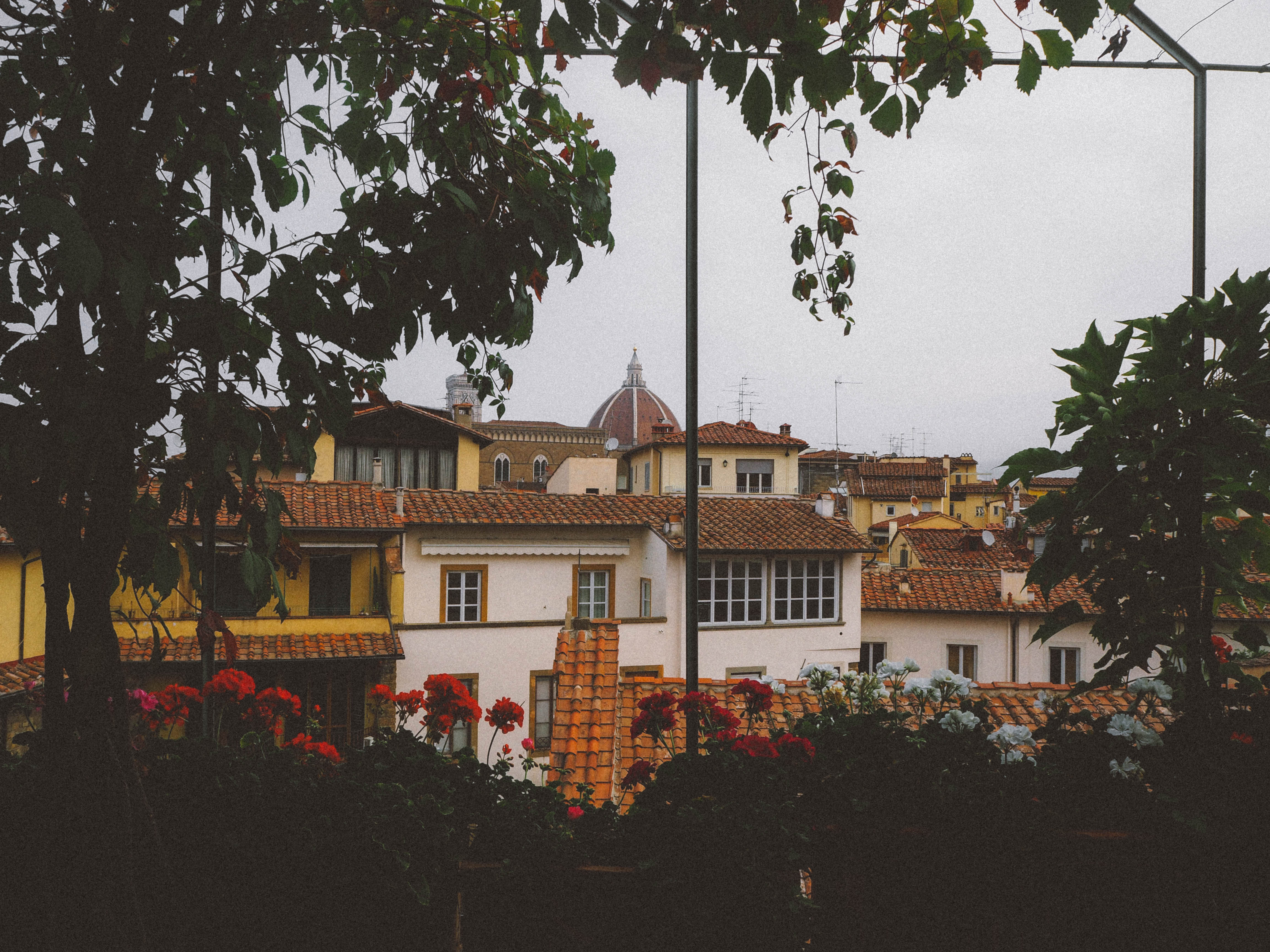 I decided to take History of Art as one of my A-level subjects on a complete whim. It was a decision based almost entirely on two truths: the first being that it makes me sound very fancy and upper-middle-class; and the second that, while I am quite enthusiastic about art, I lack any real aptitude for actually producing it. The best I have ever been able to hope for is to appreciate the talent of other people.
I'm telling you this because my mind often turns to my very first History of Art lesson, when my teacher was gushing about the magic of studying art. She said we would soon be able to walk into any gallery or museum around the world, and feel as though we were 'visiting old friends'. At the time, I was a horrible 17-year-old who silently scoffed at such whimsy (sorry, Mrs Morgan). However, as time has passed I have come to understand what she meant. There is a feeling of walking into a room in a gallery, perhaps very far from home, and feeling a warm jolt of recognition at the sight of a familiar painting or sculpture. Hello, they seem to say, and welcome back.
In Florence, the capital of the Renaissance, you don't have to be an art expert to recognise that you are surrounded by old friends. Giotto, Botticelli, Michelangelo… some of history's greatest artists are waiting to greet you at every turn.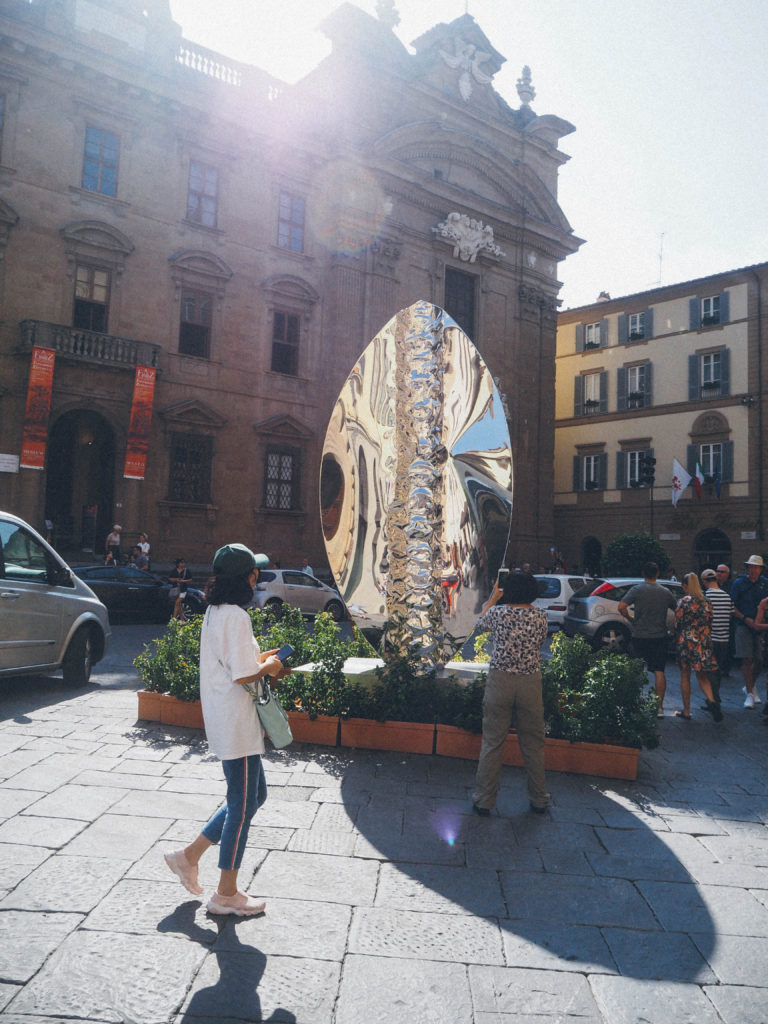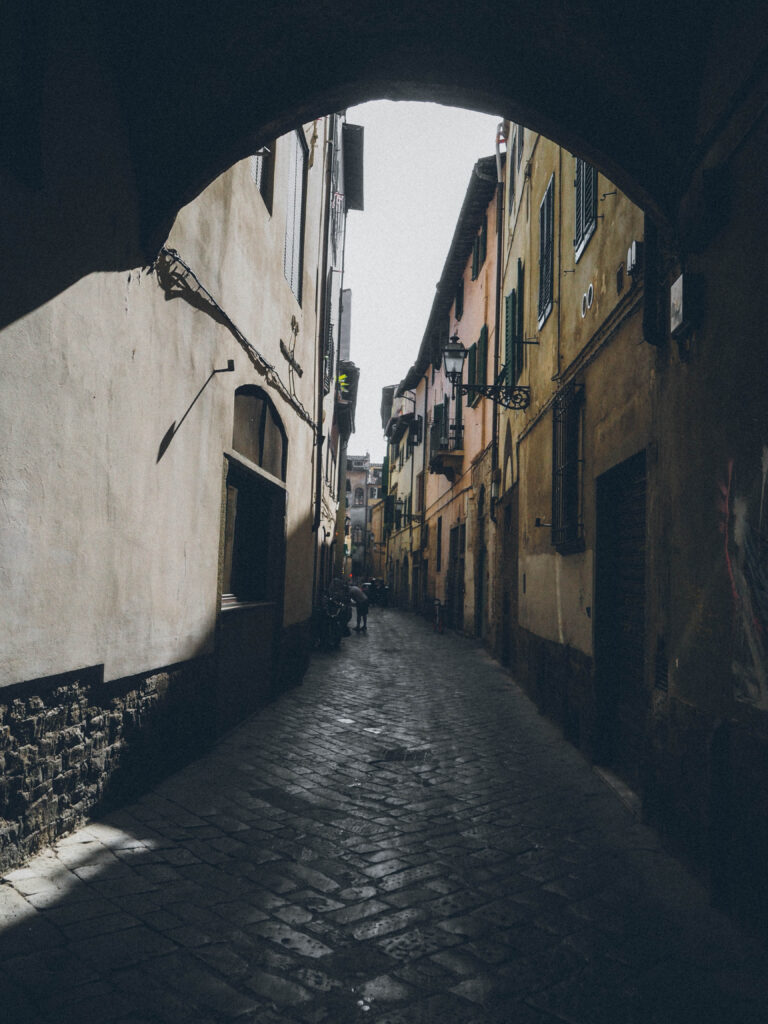 Nowhere is the city's artistic contribution more visible than at the renowned Uffizi Gallery. Each day, thousands of tourists jostle their way through its grand hallways and high-ceilinged rooms, people from all around the world united in a fascination of centuries of art. We visited the Uffizi on our first morning in Florence, and frankly it was overwhelming (Stendhal syndrome, is that you?). Rooms filled with art branch off from other rooms filled with art, and it's very easy to get lost amidst endless Madonna and Childs. It's too much to digest in one visit, but there are a few celebrities worth seeking out.
Hanging in adjacent rooms, crowds gather like moths around Sandro Botticelli's two most iconic masterpieces: Birth of Venus and La Primavera, In a room nearby, an exquisitely carved wooden frame surrounds Michelangelo's Doni Tondo, a portrait of the Holy Family which has an energy that doesn't come across in photographs. Another of the big Renaissance players, Leonardo da Vinci, draws art lovers to his sketchy, half-complete Adoration of the Magi.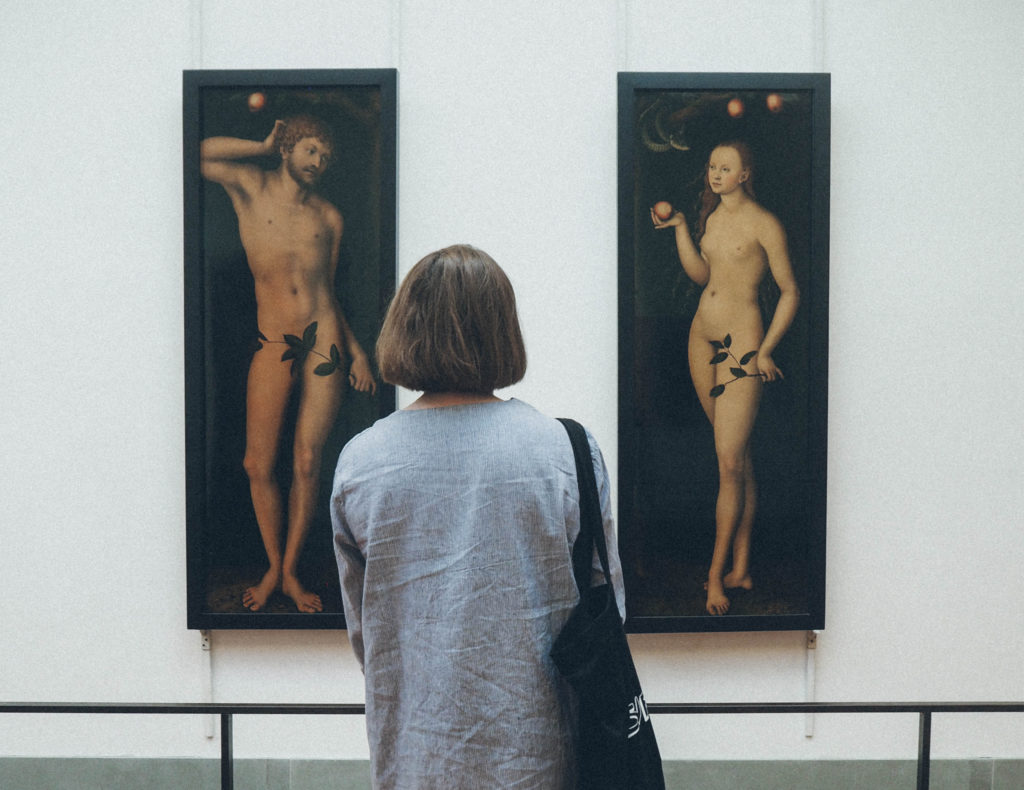 Piero della Francesca's double portrait, the Duke and Duchess of Urbino, seem poised to turn and look straight out towards you from between golden frames, while Caravaggio's relaxed Bacchus reaches out a convivial hand to offer you a sip of wine. It's almost impossible not to fall under the spell of Titian's Venus of Urbino, who holds you captivated beneath her bold gaze.
The completist in me was pleased to come across Paolo Uccello's Battle of San Romano — the centre piece in a cycle of three paintings celebrating Florentine victory over Sienese troops in 1432, and the only one of the trio that I had not yet seen in real life (the first and final pieces hang in London and Paris respectively).
While the Uffizi is packed up to its proverbial eyeballs with works you'll want a selfie with, there is one particularly famous absentee.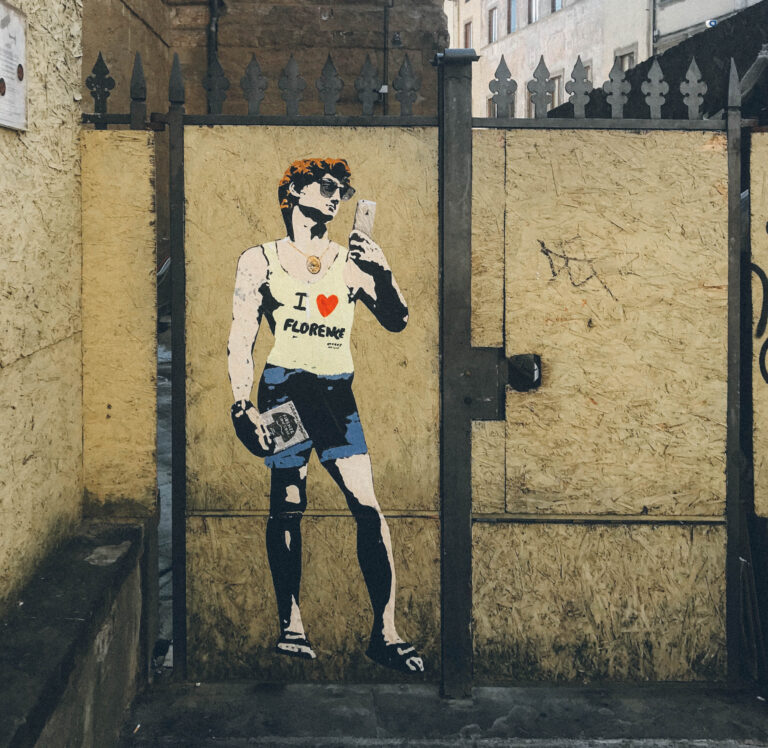 To cast your eye over one of the best-known sculptures in human history, you instead have to make your way to the Galleria dell'Accademia (about a fifteen minute walk, but there are plenty of gelato stop-off points along the way). Here, framed between tall white columns, stands Michelangelo's David, frozen for five hundred years in the moment preceding his battle with Goliath.  
In his 1936 essay The Work of Art in the Age of Mechanical Reproduction, Walter Benjamin defines the 'aura' of an artwork as something that cannot be captured in any reproduction (such as a photo); its 'presence in time and space, its unique existence at the place where it happens to be'. I think this is particularly true of David. The real thing has a captivating presence that no photograph could ever convey, and you can almost feel the weight of the millions of eyes that have gazed up at the same piece of marble-made-flesh that you hold before you now.
Although David is obviously the main draw at the Galleria dell'Accademia, it's worth having a look at what else is on offer. In the first hallway, four of Michelangelo's Slaves fight to free themselves from their marble blocks, their bodies half-trapped for all eternity. Explore shimmering Gothic altarpieces in a further white-walled room, and then visit the 19th Century plaster casts by Lorenzo Bartolini.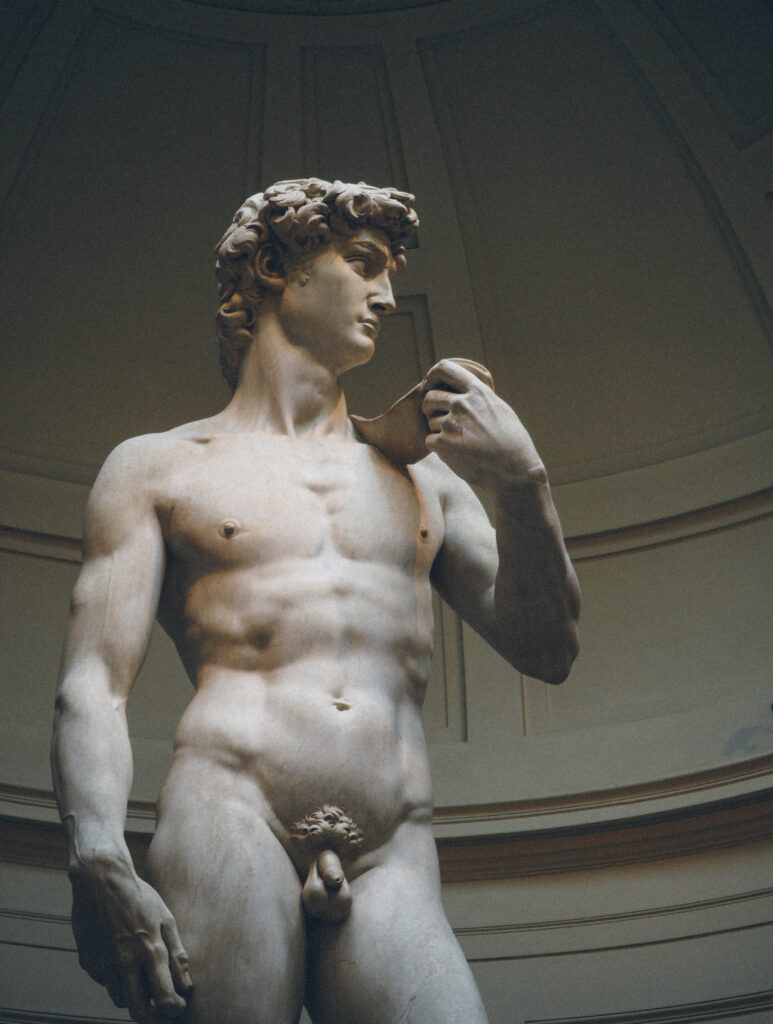 If you fancy a break from all the galleries and Medieval/Renaissance paintings (I'm not joking when I say there really are loads of Madonna and Childs), you can always get your culture fix by seeing how Florentines lived in centuries gone by. We paid a visit to the Palazzo Medici Riccardi, a Renaissance palace which pops up unexpectedly on the side of a busy street choked with traffic. Behind the imposing walls and unwelcomingly high windows, we discovered ornate rooms that are just begging to be marvelled at. The highlight is the Magi Chapel, a beautiful space covered in colourful frescoes that Benozzo Gozzoli painted for the Medici family.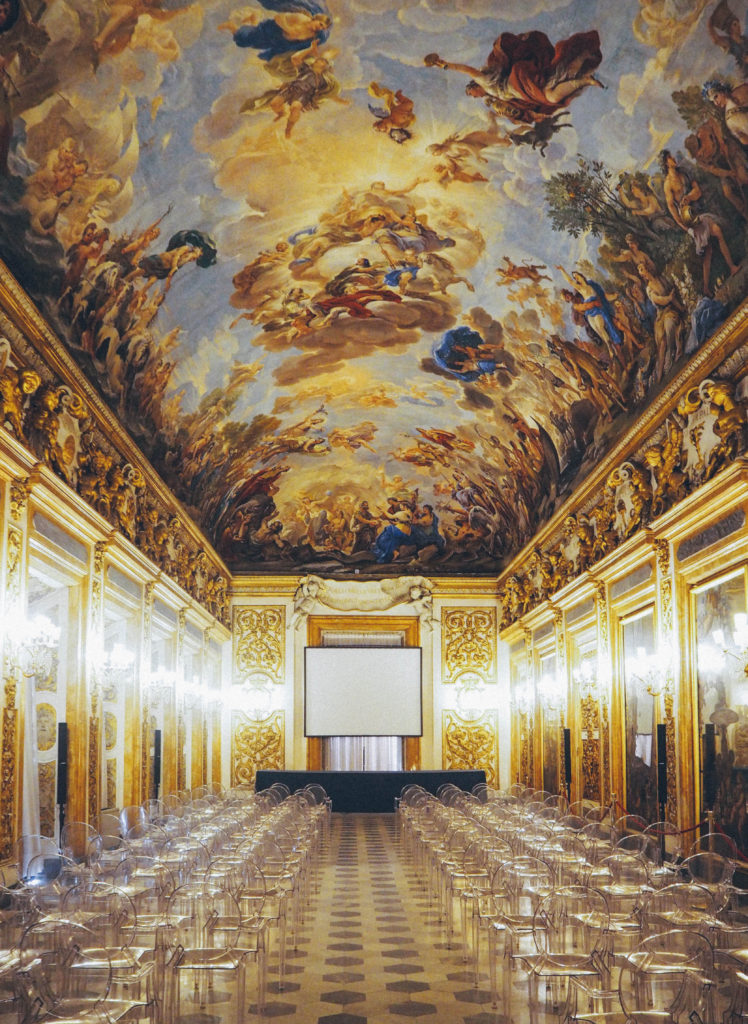 Of course, the extravagances of the Medici are by no means indicative of the manner in which most Renaissance Florentines would have lived. We also sought out the Palazzo Davanzati, which (yes, fair enough, also belonged to a relatively wealthy family), offers a slightly more realistic view of domestic life in Florence. After being surrounded by the chaos of selfie-snapping tourists for the past two days, one of the most pleasant things about visiting the Palazzo Davanzati was its sense of peace and quiet; indeed, we practically had the whole house to ourselves.
Passing through the furnished bedrooms and hallways (a particular favourite of mine was the Parrot Room, named thus for its vibrant décor), there's a slightly eerie feeling that you're just on the cusp of slipping back in time to when this was a living, breathing home, filled with the daily dramas of a fourteenth-century household.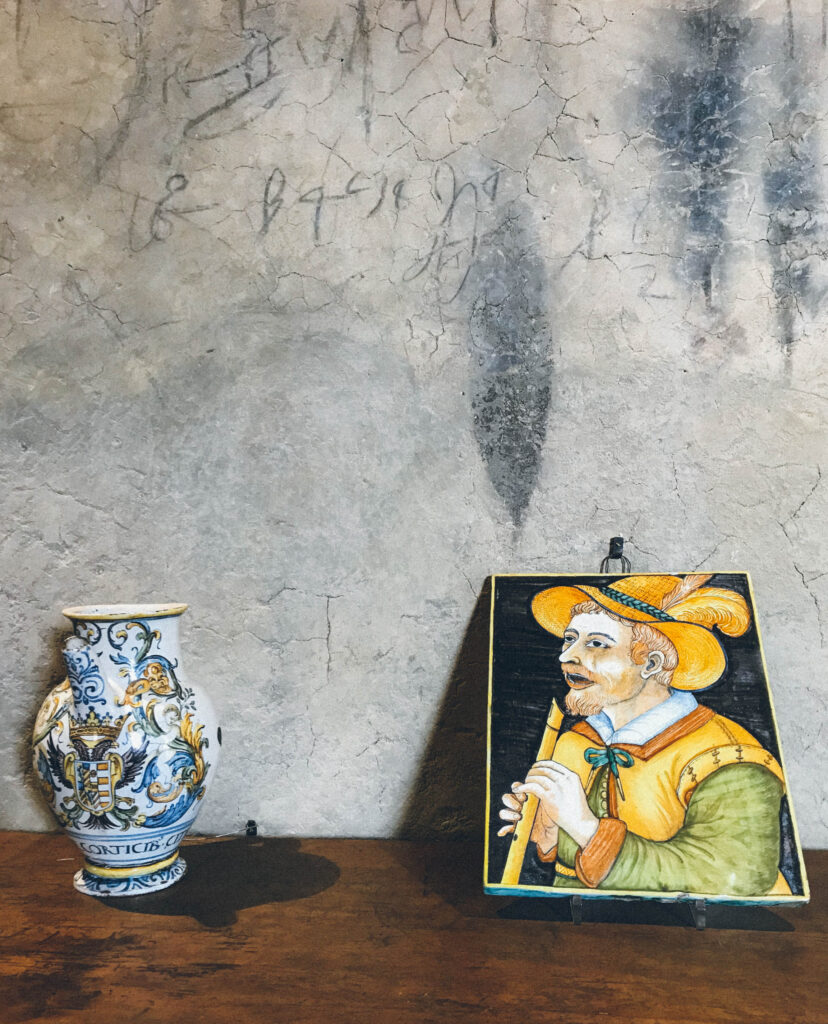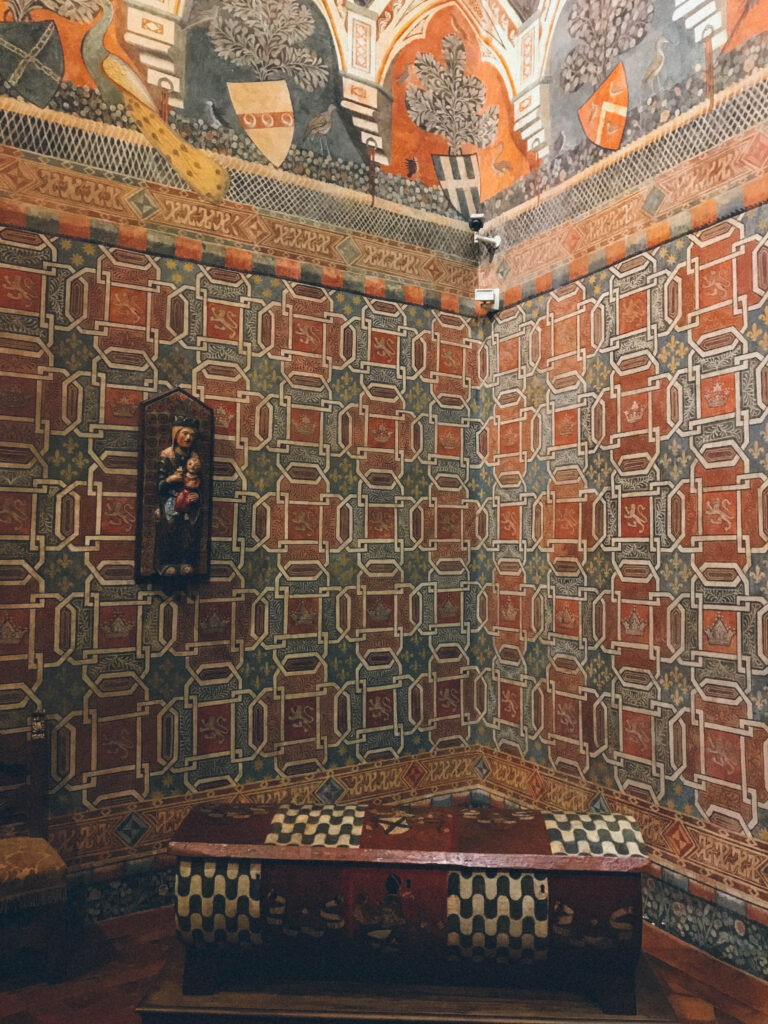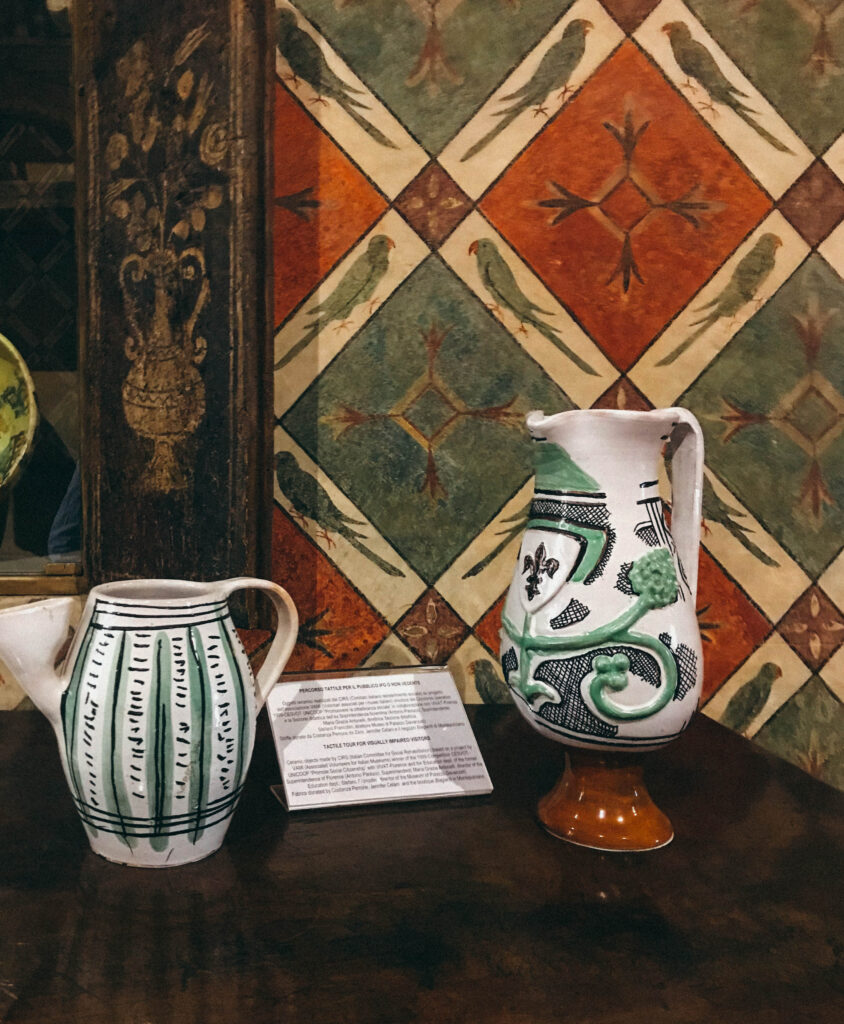 Our final day in Florence dawned hot, the air hanging thick and heavy with the possibility of a storm. We made our way to the Palazzo Pitti, an impossibly vast expression of wealth in architectural form. Despite having played a role in the stories of three renowned dynasties — the Medicis, the House of Lorraine-Habsburg, and the Kings of Italy of the House of Savoy — the palace still bears the name of its original owner, the banker Luca Pitti, who began its construction in the fifteenth century.
Today, the palace is home to several museums which give a comprehensive view of Florentine art history. I particularly enjoyed the Museum of Costume and Fashion, where the current exhibition examines pieces of clothing by modern designers (think Azzedine Alaïa and Roberto Cavalli) in juxtaposition with works of painting and sculpture. Meanwhile, the Gallery of Modern Art provides a break from Renaissance works, although its name might be slightly misleading — with works spanning the period between the end of the 18th Century and the beginning of the 20th, its more Neoclassical and Pointillism than messy beds and pickled sharks.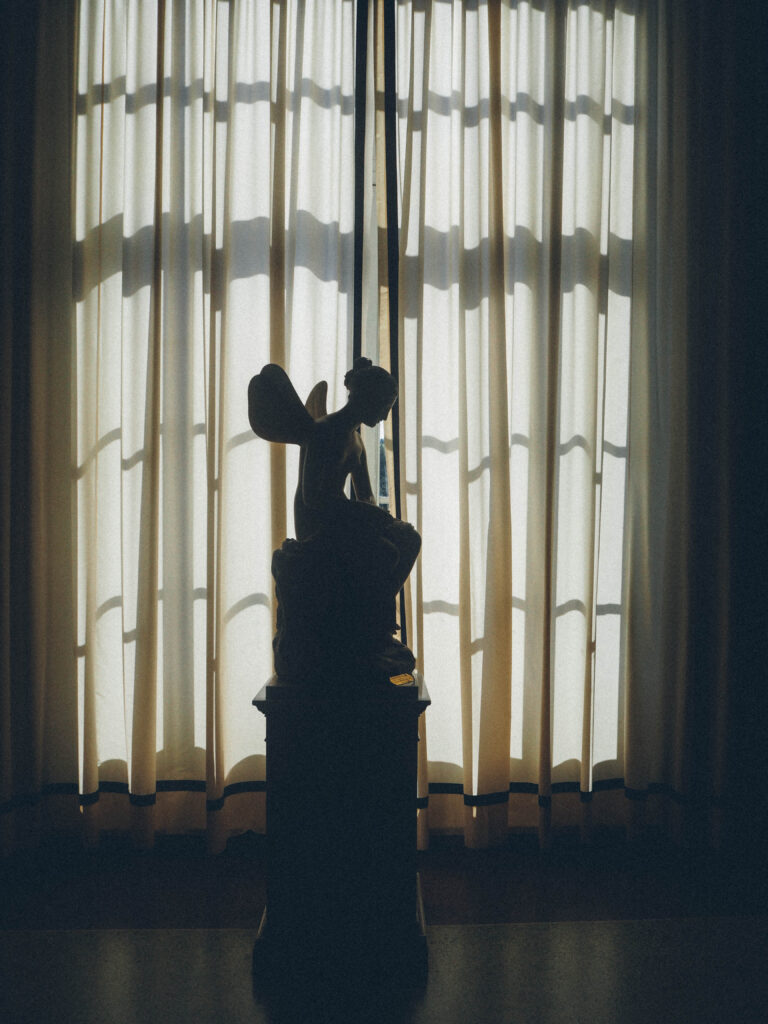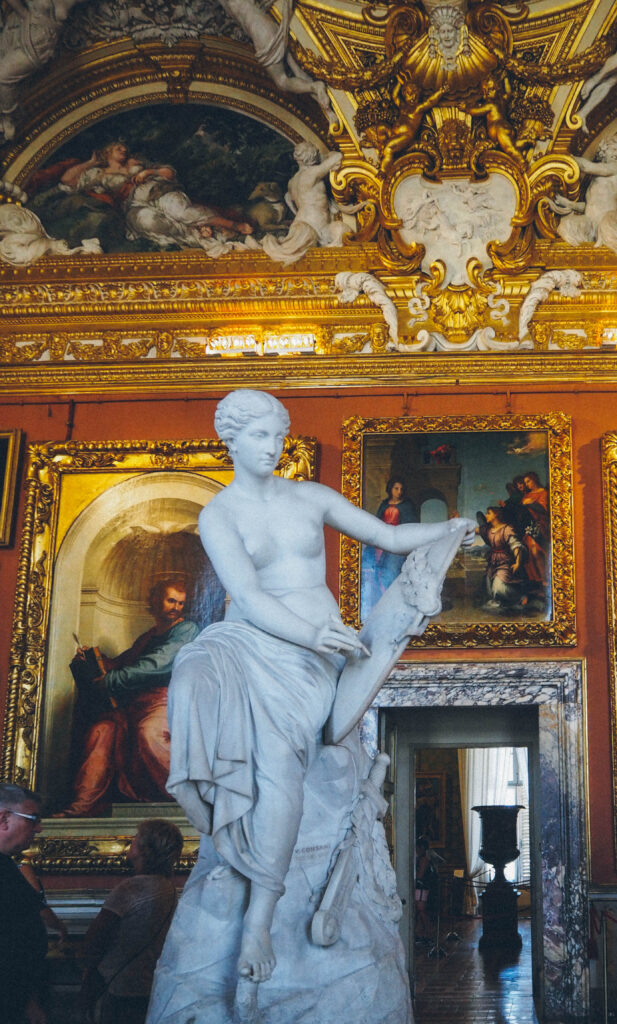 However, it is in the Palatine Gallery and Royal and Imperial Apartments that you really get a sense of the palace's grandeur, and indeed of the immeasurable wealth of the Medici family. The walls of each room are covered with paintings from their collection, endless portraits of long-dead strangers peering down at you from between lavish frames. As with the Uffizi, it is too much to absorb in just one visit.
Defeated by the size of the palace, we spent most of the particularly hot afternoon in the Boboli Gardens. As with most of the places we visited in the city, it would probably take two or three trips to really see these gardens in their entirety. Scrawled across hillsides and punctuated with small manmade structures, they offer sweeping views out over rural Tuscany on one side, and the rooftops of the city on the other.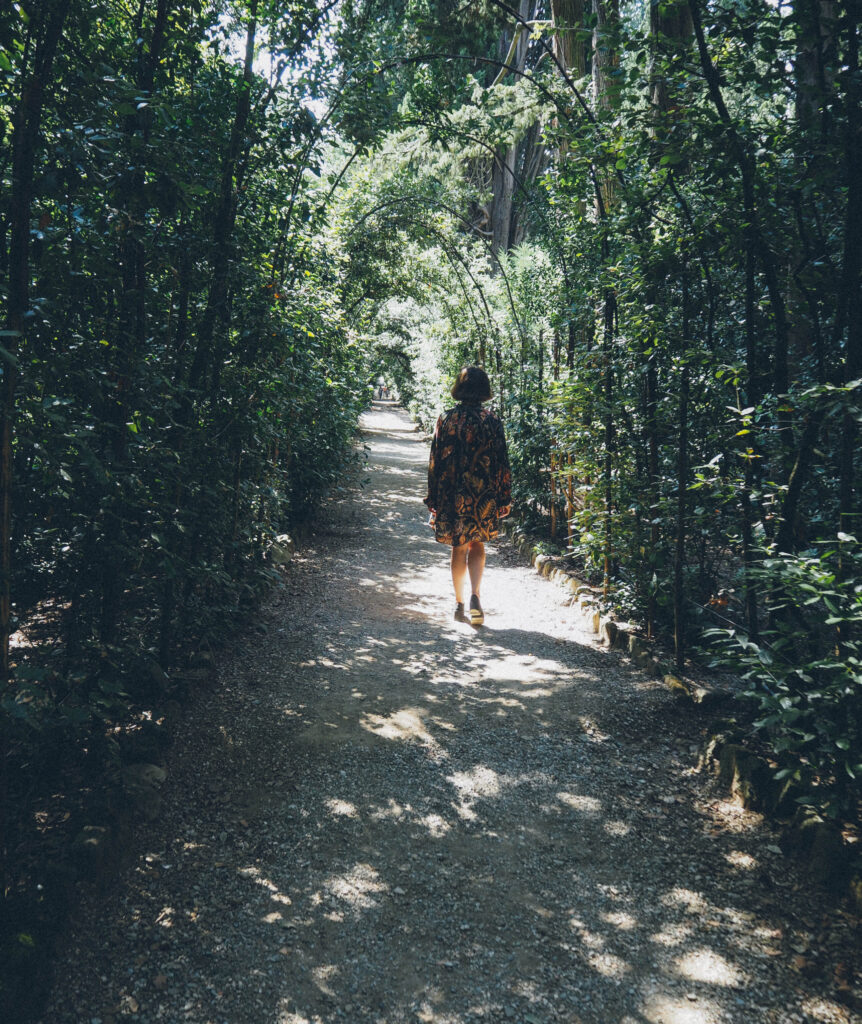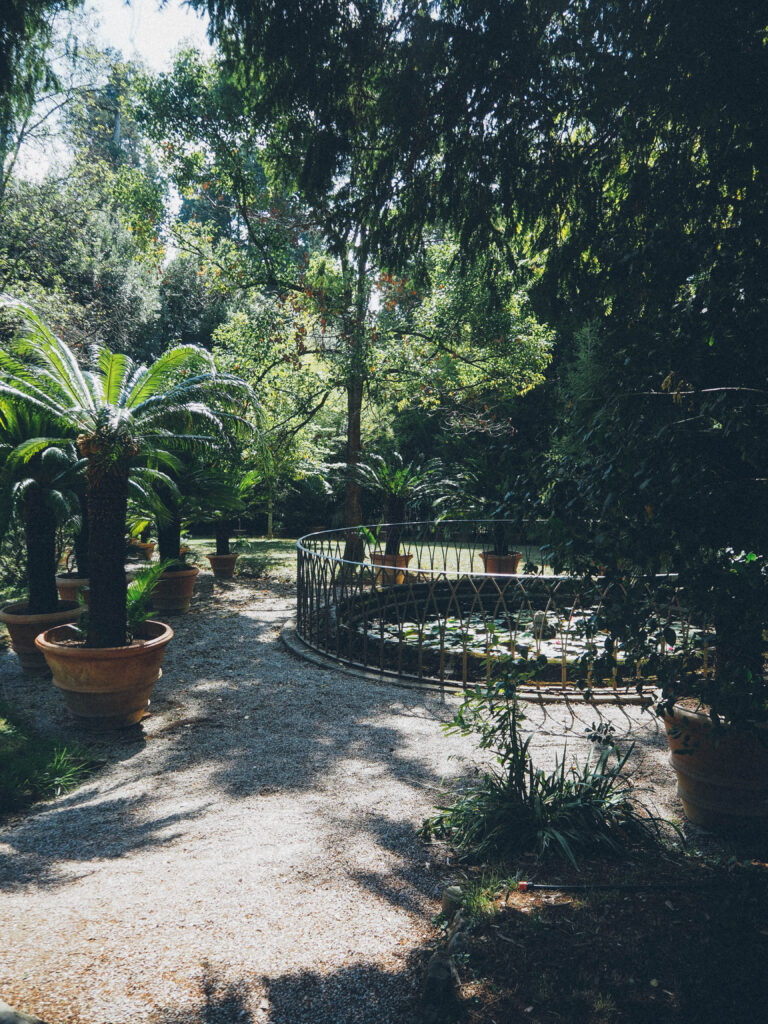 It becomes apparent here, perhaps more than anywhere else in Florence, why this part of the world has appealed to so many great artists over the centuries; a unique quality of light. It trickles down through the leaves like olive oil, pooling on the ground in the spaces between shadows and dancing languidly across the quiet, glittering waters of a fountain. What a treat it must have been to call this your own backyard.
Behind the chattering crowds and iPhone camera clicks, it's the quieter parts of Florence that have really captured my imagination. Heavy with history and a sense of cultural energy, it's a place I can see myself returning too, time and time again. After all, I've got plenty of old friends there.