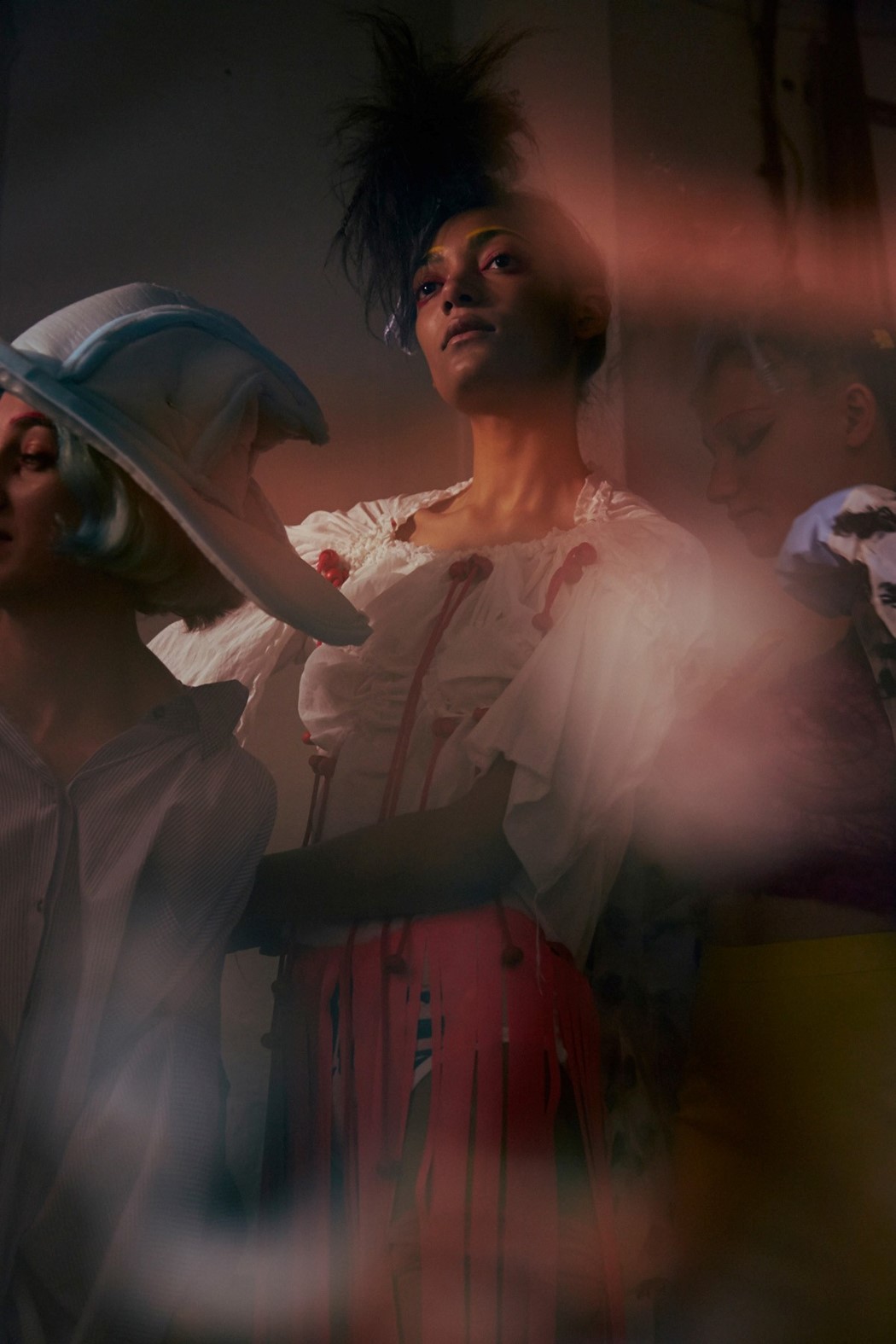 21 Sep

Meadham Kirchhoff SS15: Pretty In Punk
Punk redefined for the social media age.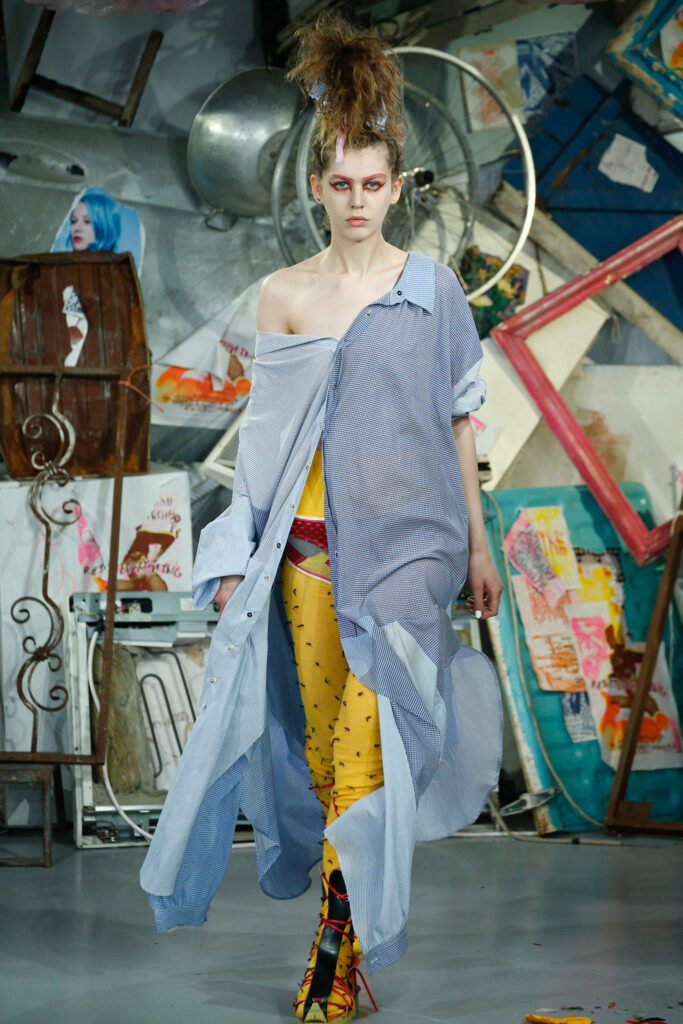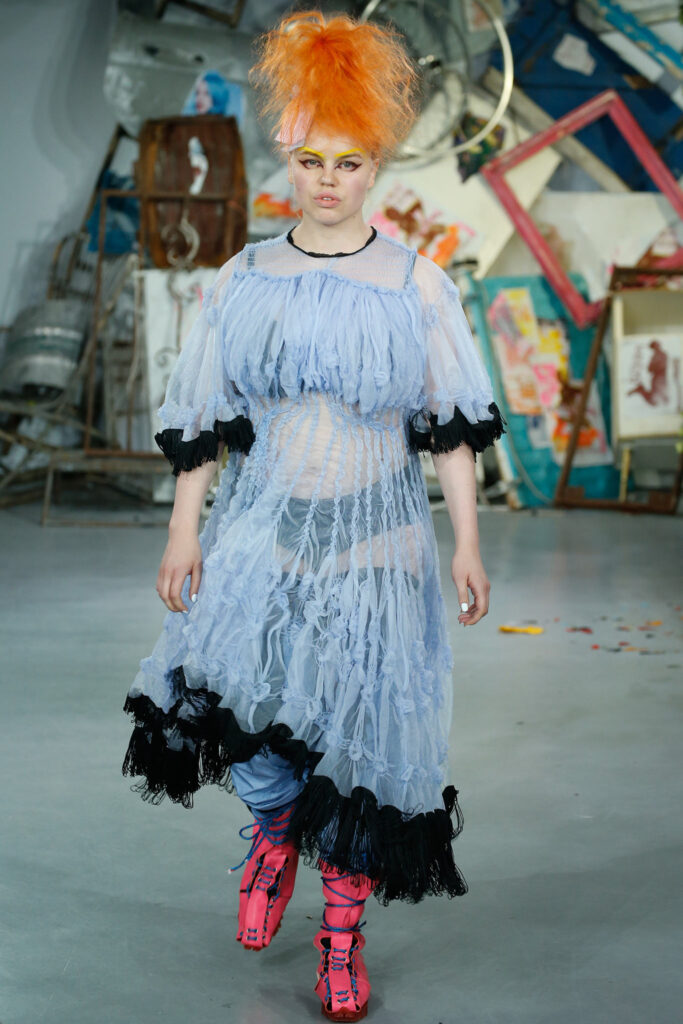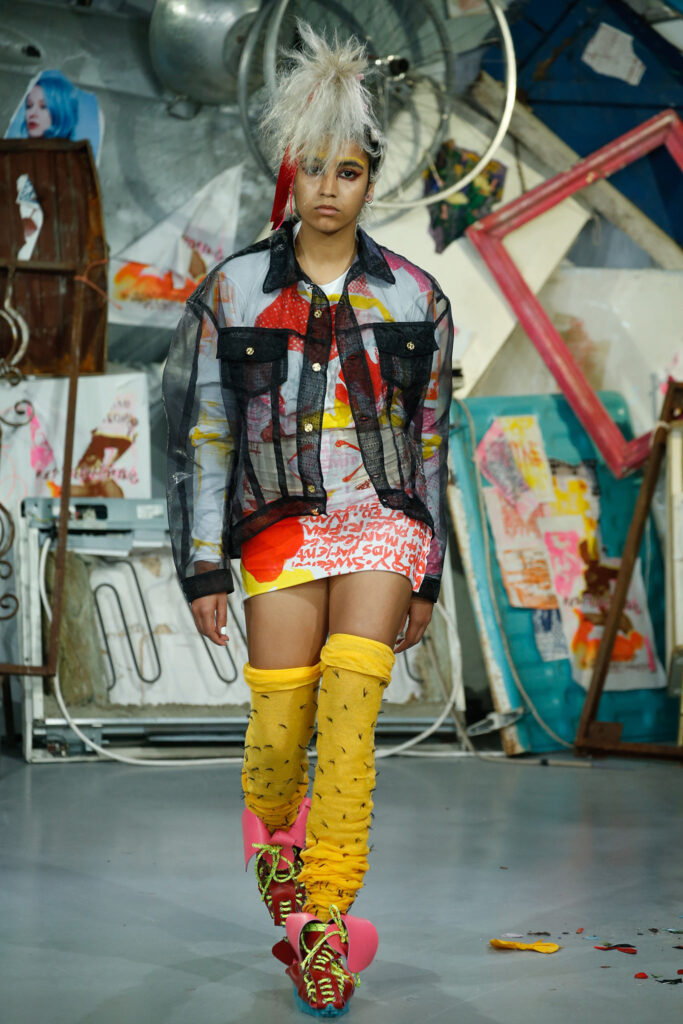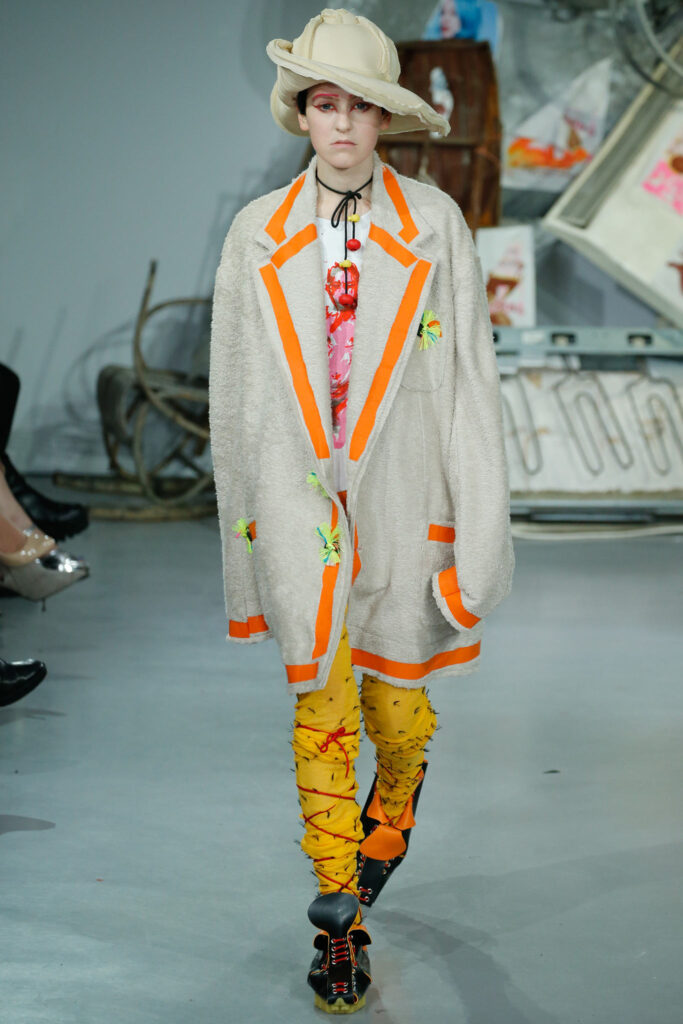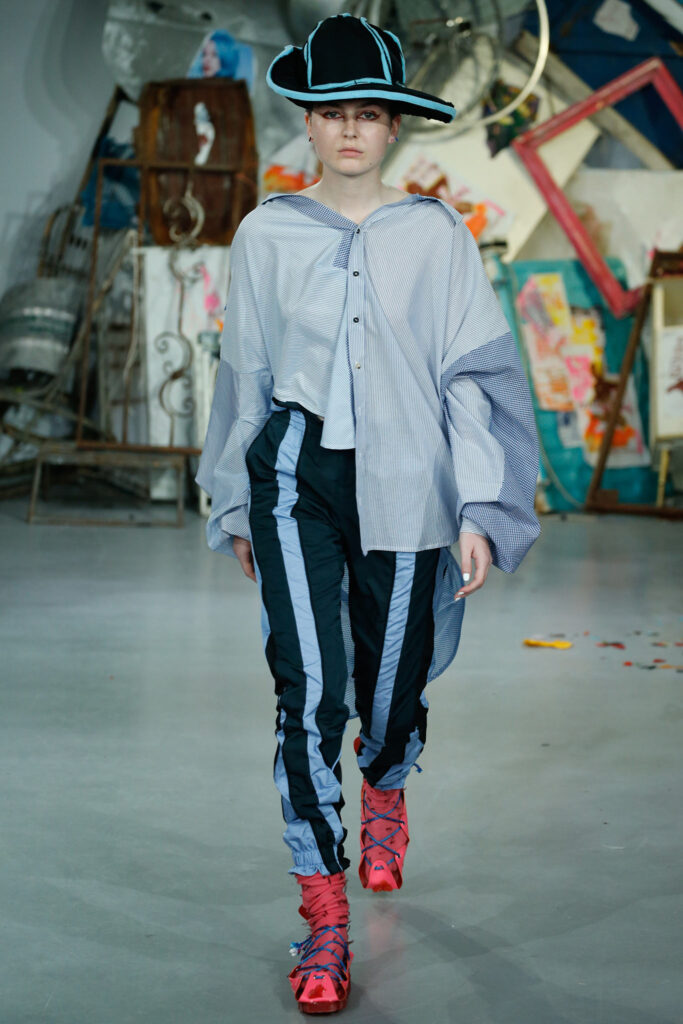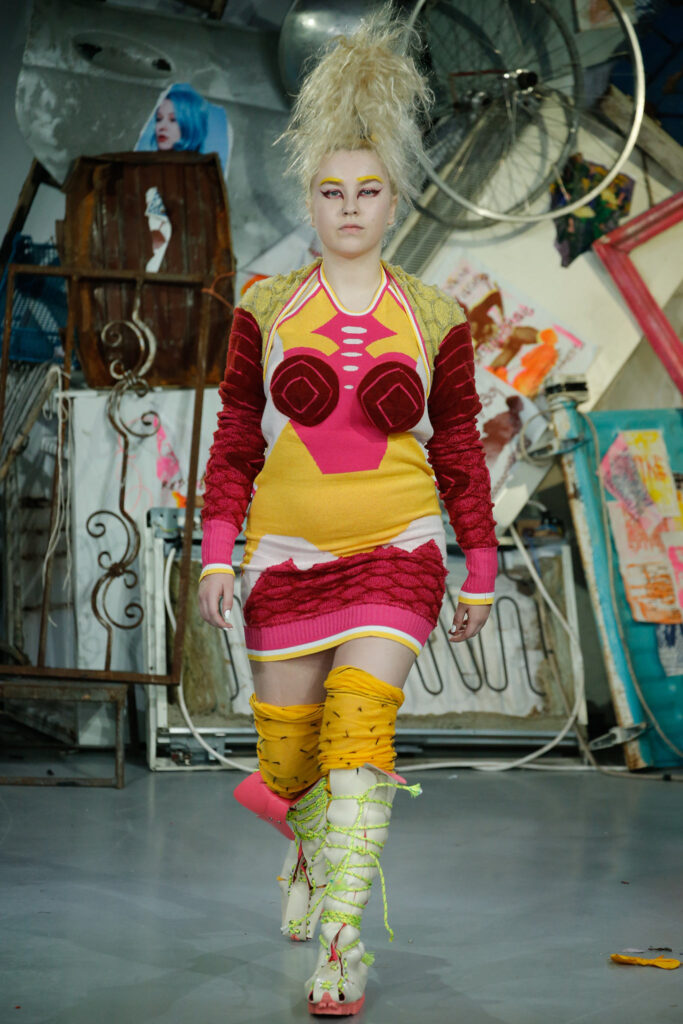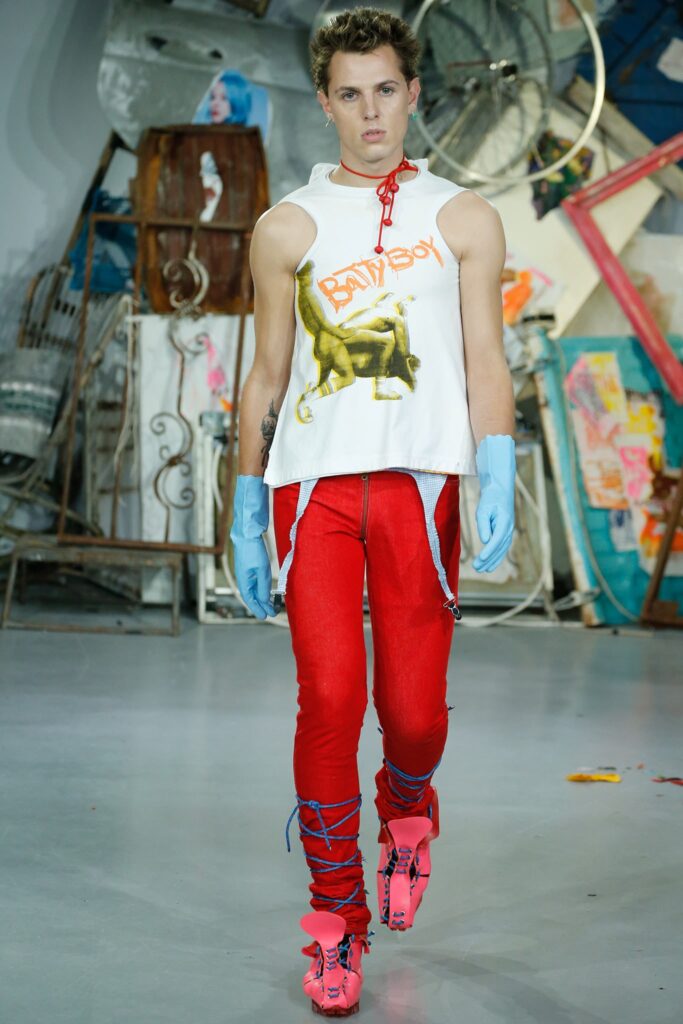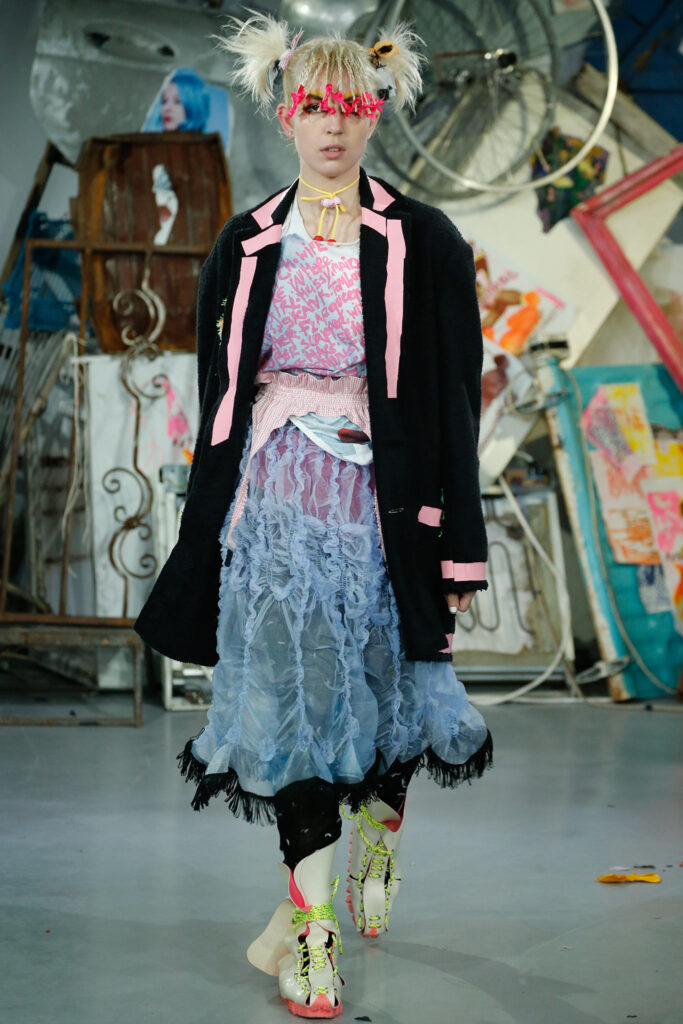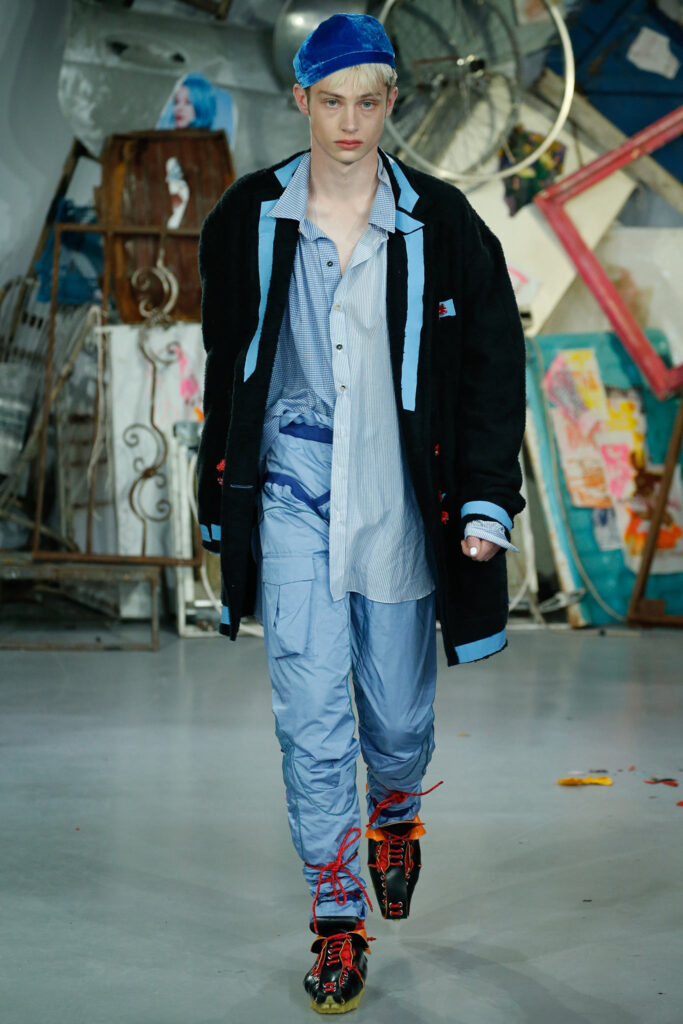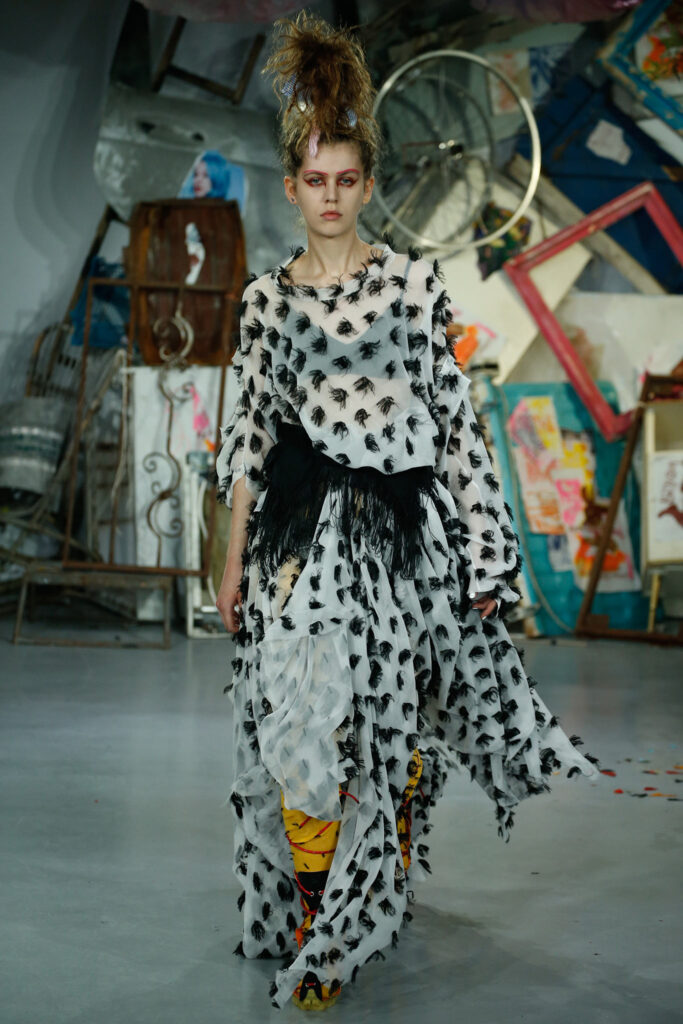 If the models who walked the Meadham Kirchhoff runway looked as though they'd just walked in off the street, it's because they had. Each had answered the call to an open casting at the brand's studio last weekend. The only specification? "Typical model looks not required". Meadham Kirchhoff are known for being refreshingly pro-outsider, with no time for arbitrary gender definitions or worries about size. As well as demonstrating these principles, its new street army showed how this joyfully haphazard cyber-punk uniform could have a place beyond the pageantry of Fashion Month.
And this was punk in its true form, i.e. more than just ripped t-shirts and safety pins (although, yes, they did feature). Entitled "Reject Everything," the collection followed in the bootsteps of Vivienne Westwood (who the shownotes referred to as a "genius," acknowledging "the obvious and undeniable influence that Dame Westwood has had on this collection"). Partners and design duo Edward Meadham and Benjamin Kirchhoff were raging against the machine; specifically, the intolerance, homophobia and misogyny that still exists in the world.
"Freedom is not true," Meadham told Dazed after the show. "There's no such thing as freedom. We live in this disgusting culture where freedom is this myth that everybody sort of believes in. There's no equality. Women still don't have full equal rights. Homosexuals still don't have full equal rights. I have people shout at me every single place I go. It's apparently fine for people to bother women, to rape women, to bother homosexuals and I'm sick of it really."
In researching this collection, Meadham spent a lot of time reading about the punk era, and watching snippers of his favourite bands on YouTube. Viv Albertine, front woman of feminist punk outfit The Slits, ended up being a huge influence. Indeed, the hand-scrawled booklet left on each guest's chair listed Albertine under the "Love" banner, along with Maya Angelou, mothers, Ru Paul, femmes, queens and The Queen. By contrast, the "Hate" list included men who drive white vans, construction workers, fathers, pro-lifers, Putin, UKIP, celebrity culture and Women Against Feminism.
While this collection was undoubtedly more personal to Meadham (the result of both designers working on solo projects in the months leading up to the show), its message will resonate far beyond the fashion circuit. While Westwood's brand of punk was anti-establishment and unapologetically angry, Meadham Kirchhoff's is life-affirming, filled with a desire to break down the conventions that keep the marginalised down.
The takeaway from Meadham Kirchhoff SS15? If you still think that fashion is a frivolous pastime with no social message and little cultural relevance, you're wrong.