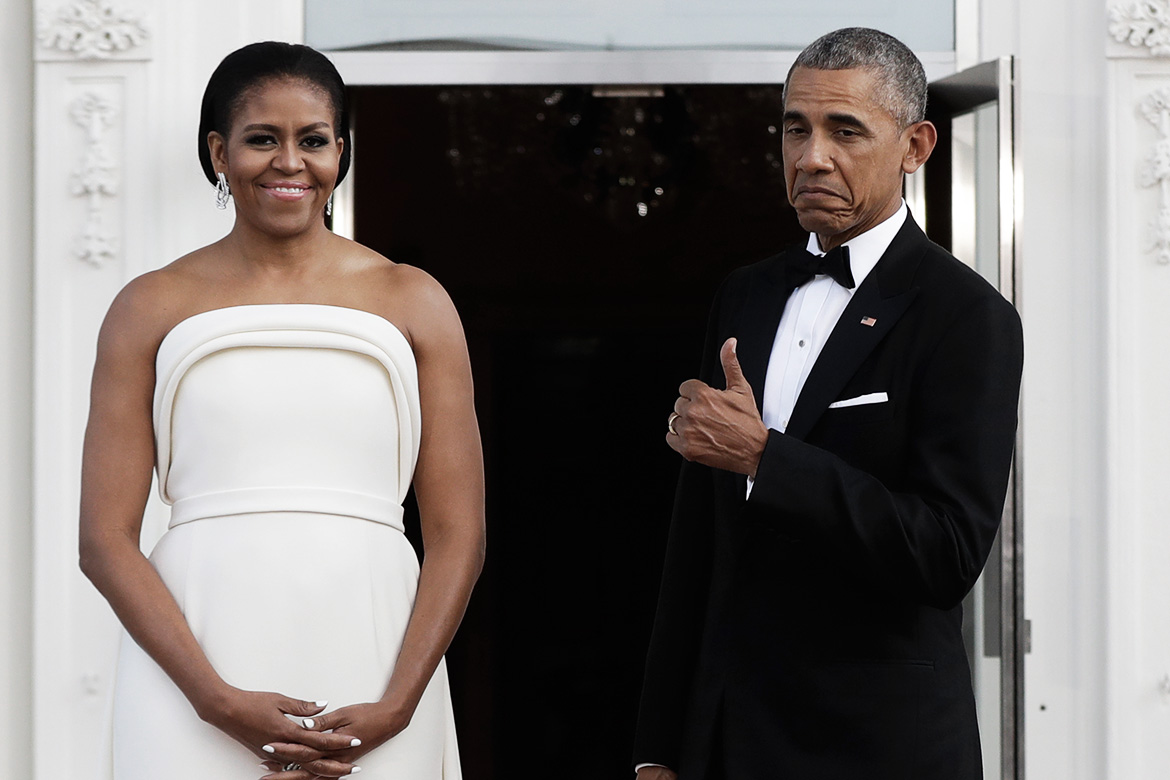 08 Nov

Michelle Obama: First Lady of FIERCE
Live the American fashion dream via Michelle Obama's best style moments.
Good morning America! It sounds like it's going to be a big day for you guys. Even on this side of the pond, the US election has been a heavy, inescapable presence hovering in the back of our collective consciousness.
In honour of this politically momentous occasion, I wanted to write something White House-themed. Sadly, I lack both an in-depth knowledge of American politics and the gift of psychic foresight, and therefore cannot predict the outcome of today's election. I will say that I think it's exciting that a century ago women couldn't even vote in the USA, and tomorrow we might have the first female POTUS. Or Armageddon, that's the other possibility.
Anyway, I've decided to focus instead on what I know: and that's the style evolution of everyone's favourite First Lady, Michelle Obama. Mrs O is a woman who wears a lot of hats: a graduate of Harvard Law School, she was a powerfully influential presence in her husband's presidential campaigns and has remained a huge advocate for women's rights, poverty awareness and education. She's also a woman who wears a lot of seriously fierce clothes. Without her, designers such as Peter Pilotto, Isabel Toledo and Jason Wu might not have achieved the fame they enjoy today.
So, without further ado, here they are: Michelle Obama's best style moments.