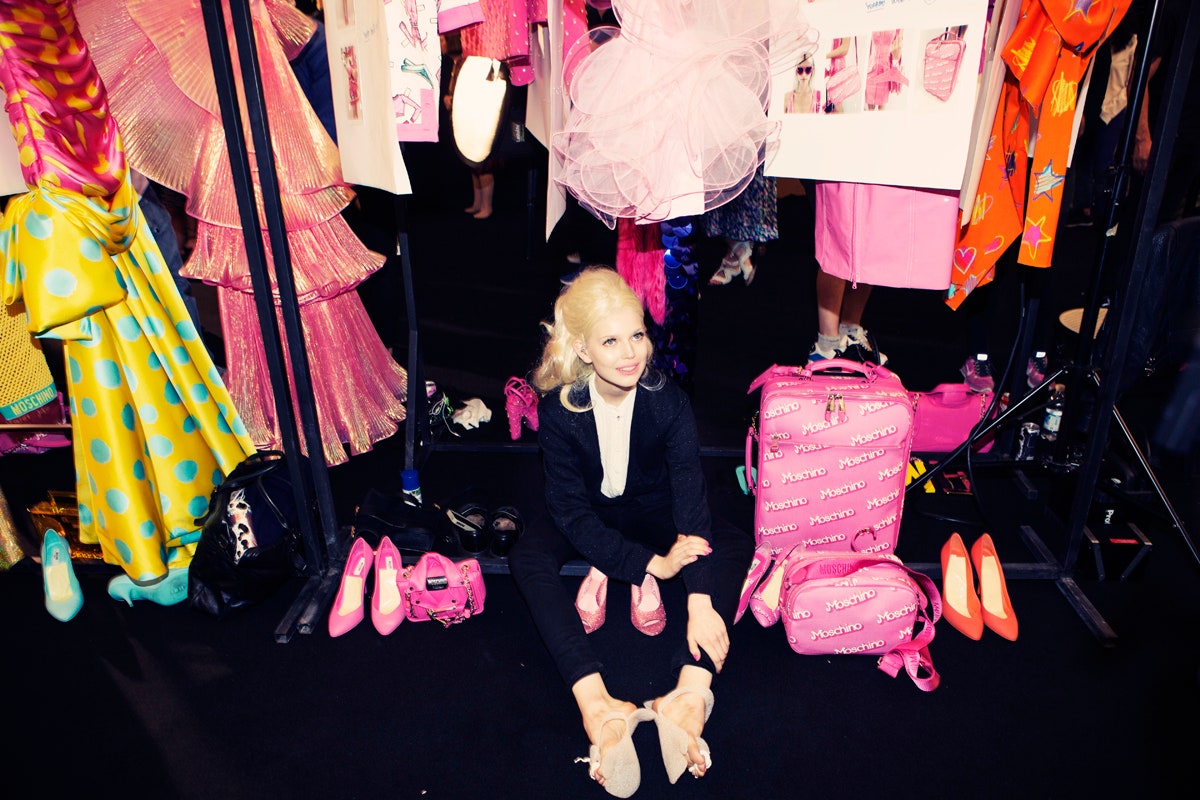 27 Sep

Moschino SS15: A Barbie World
Life in plastic, it's fantastic.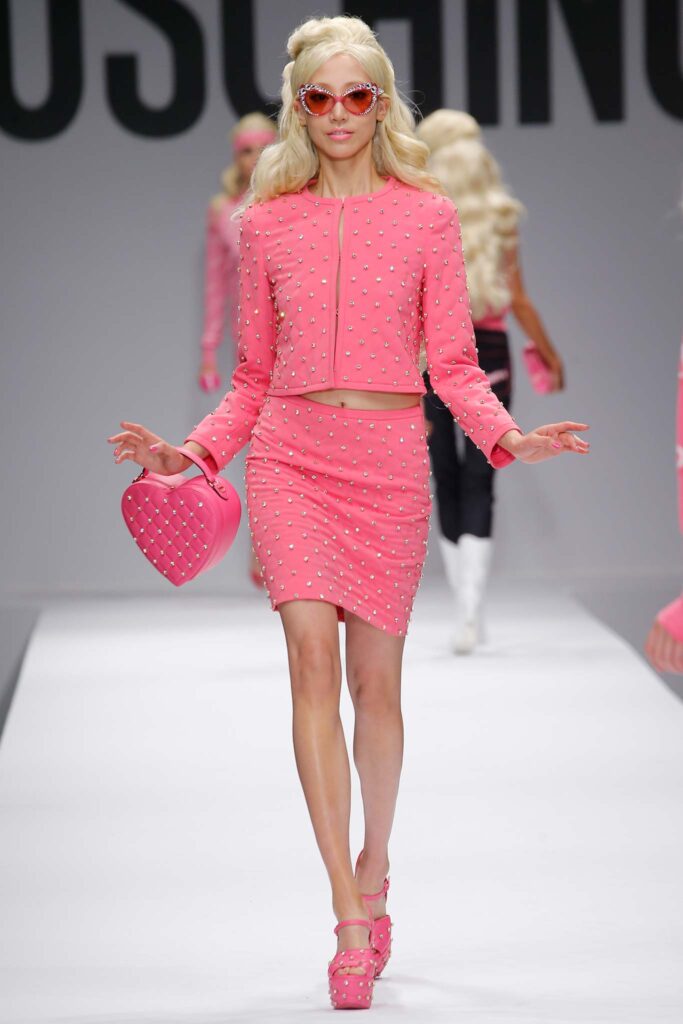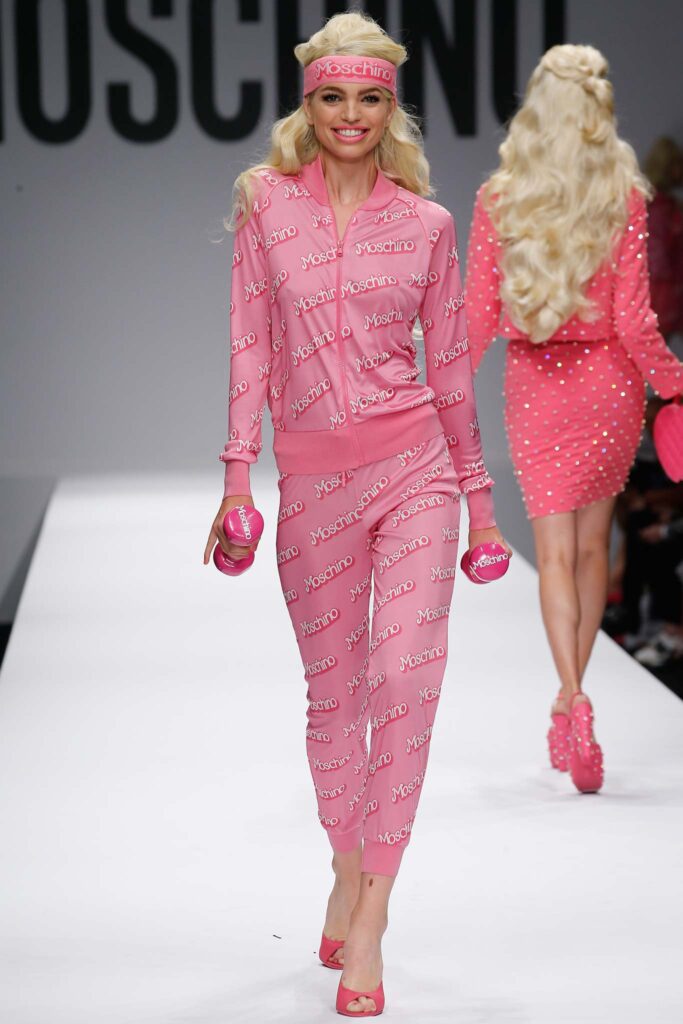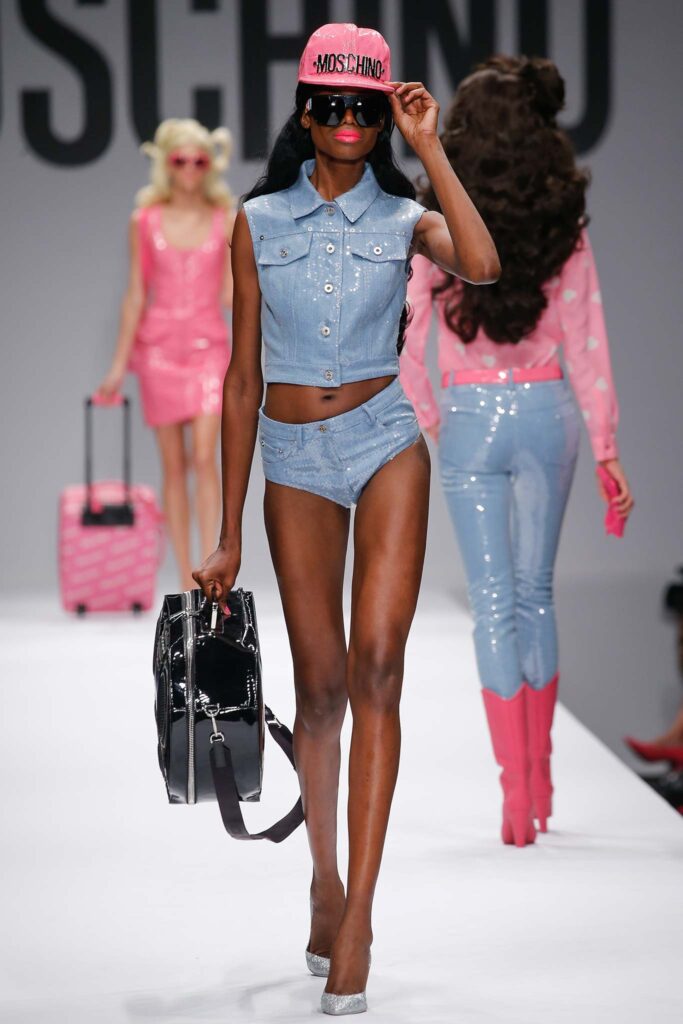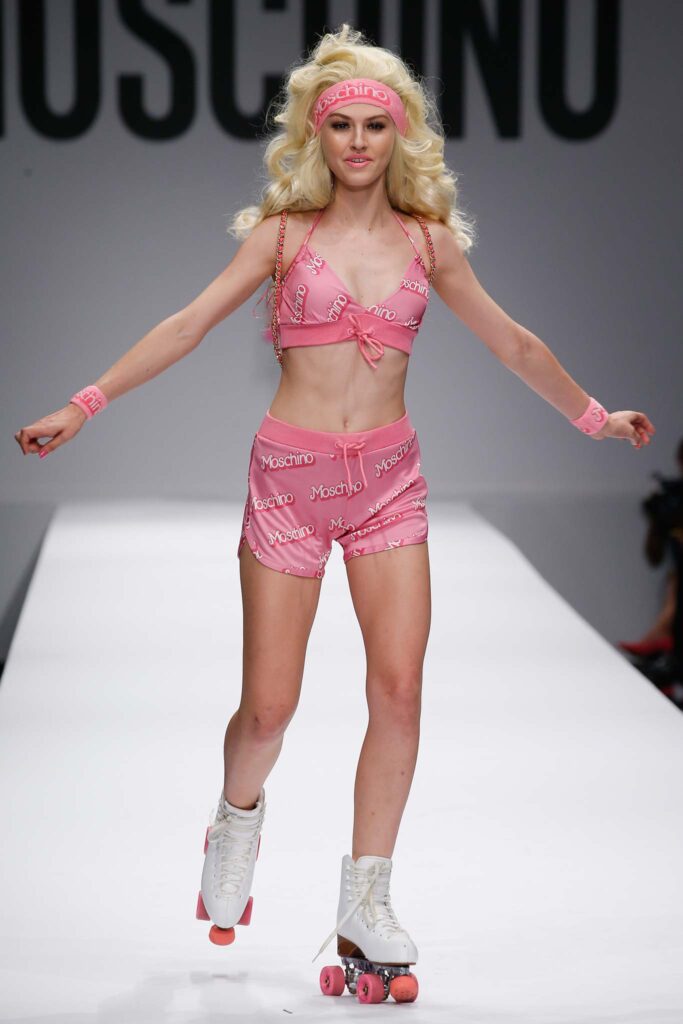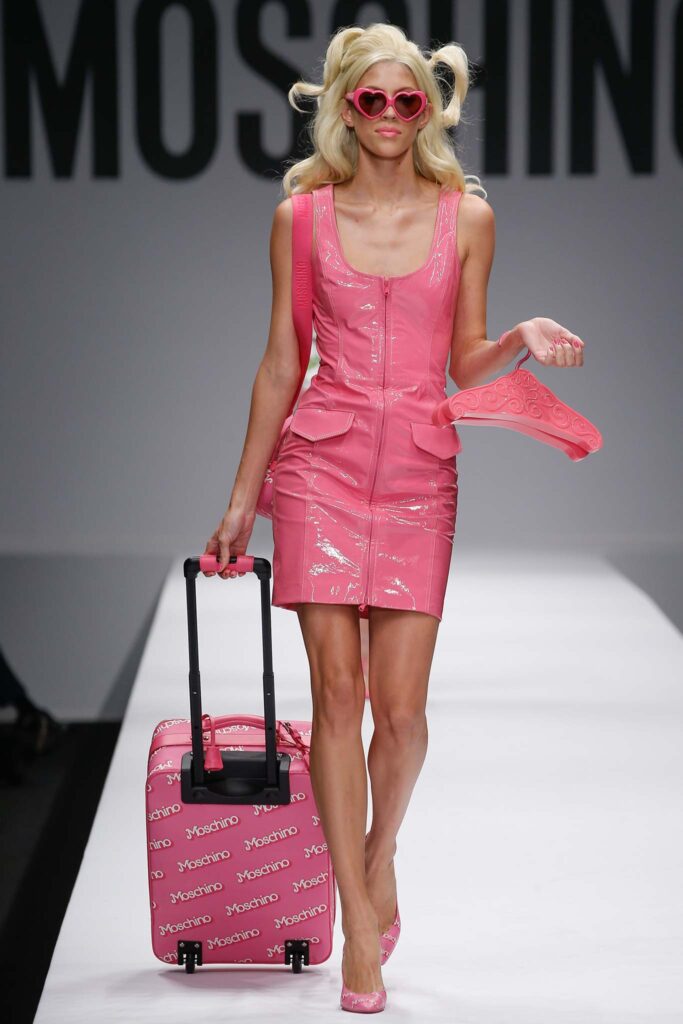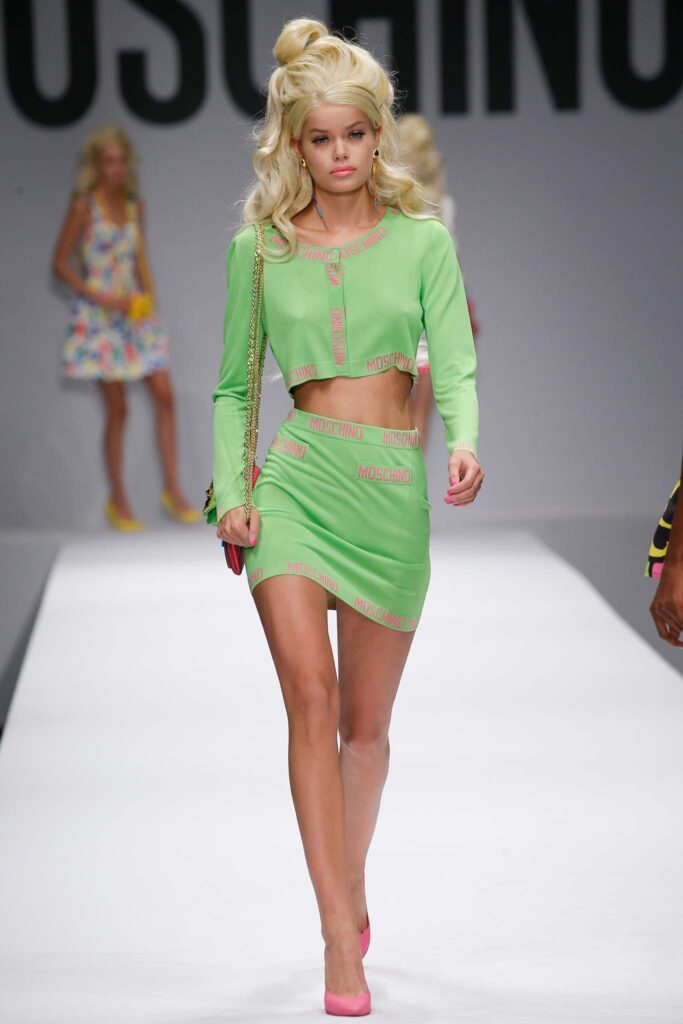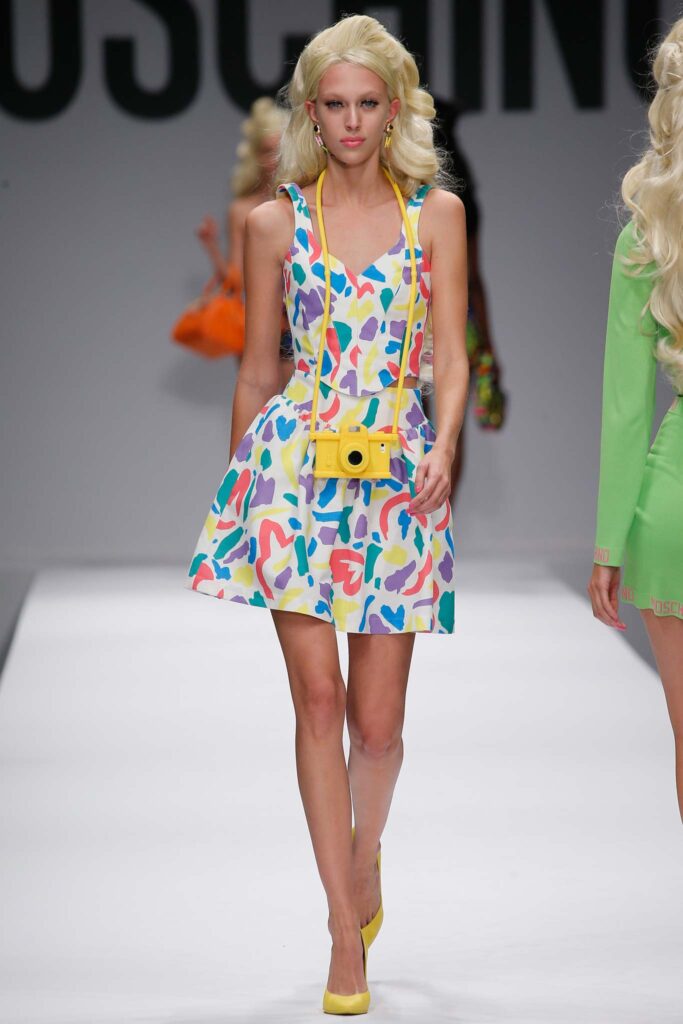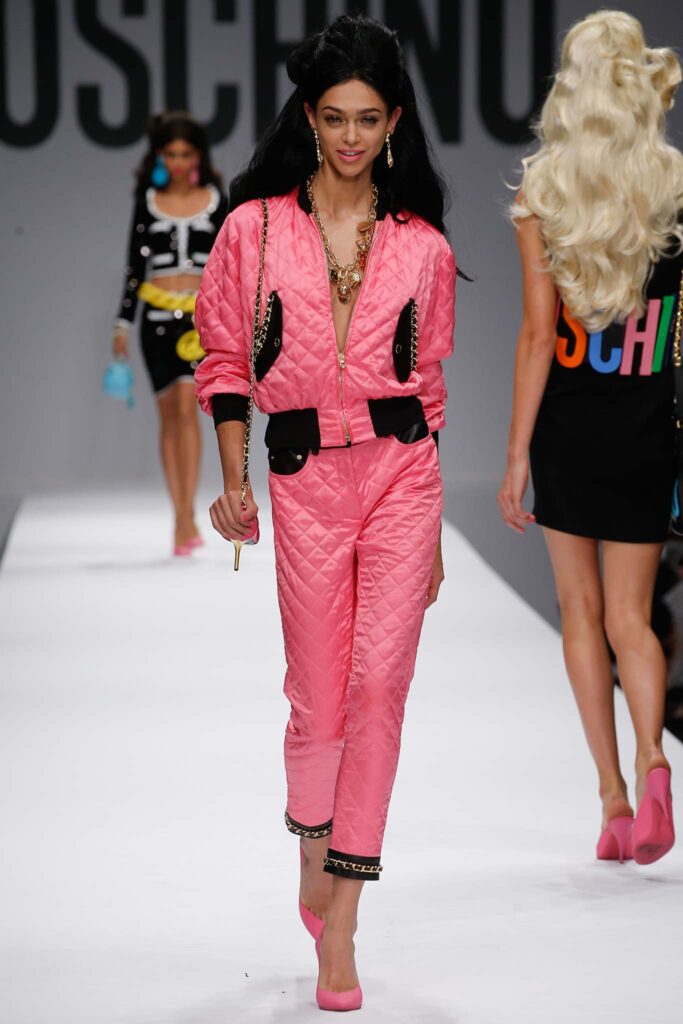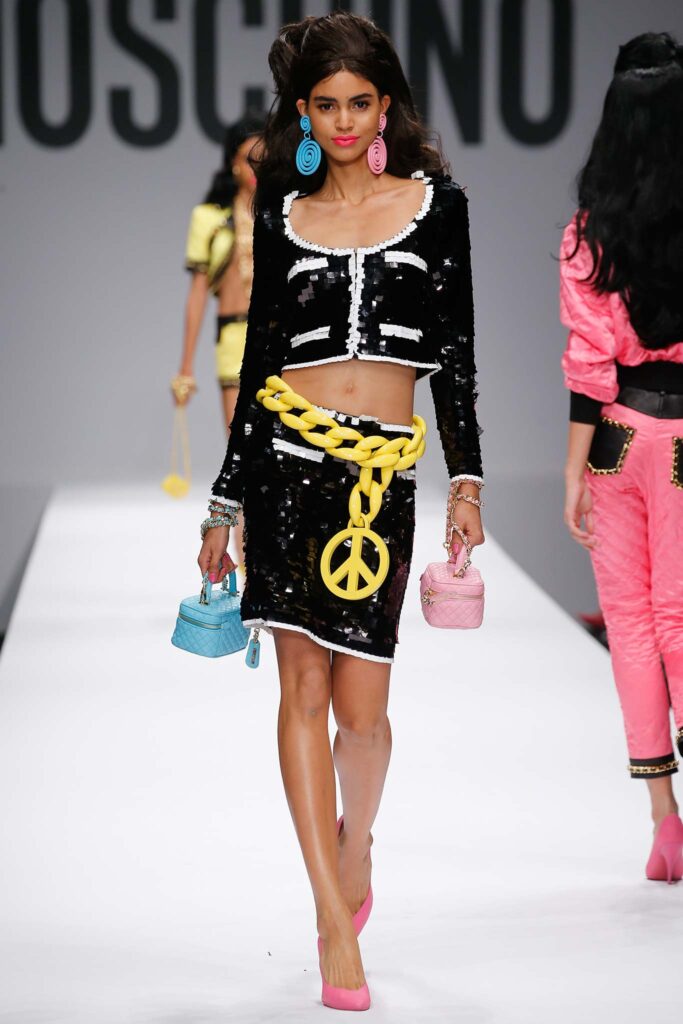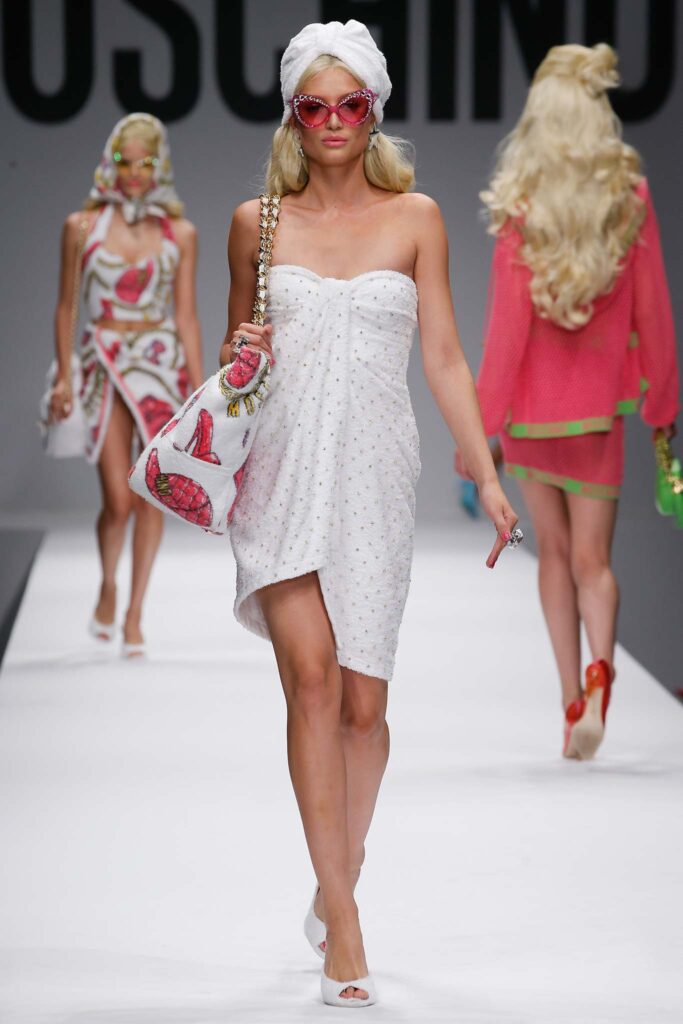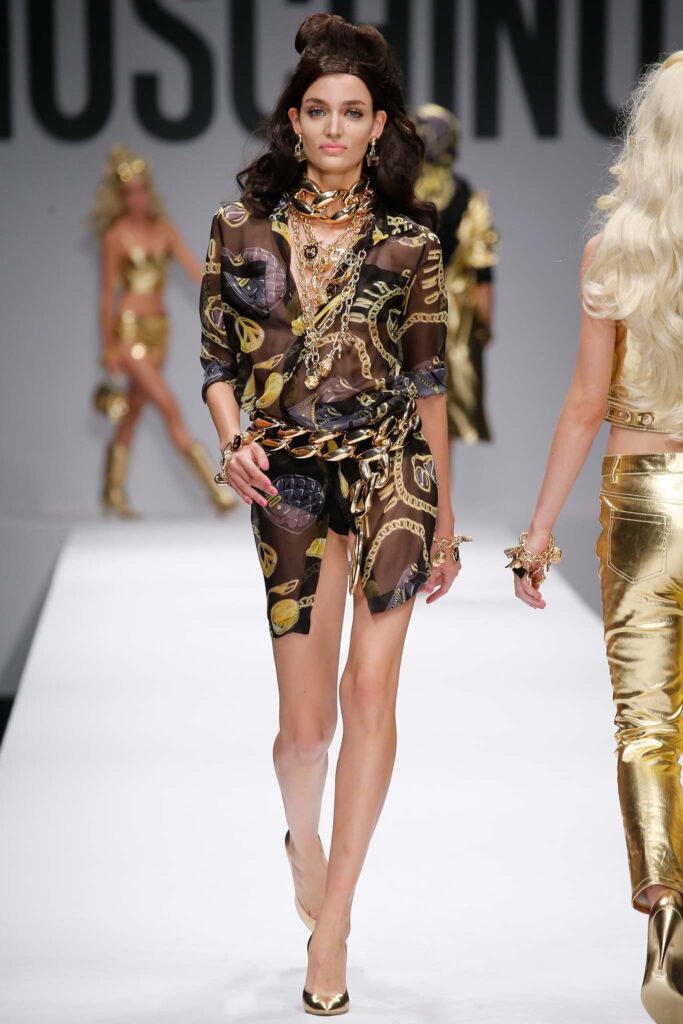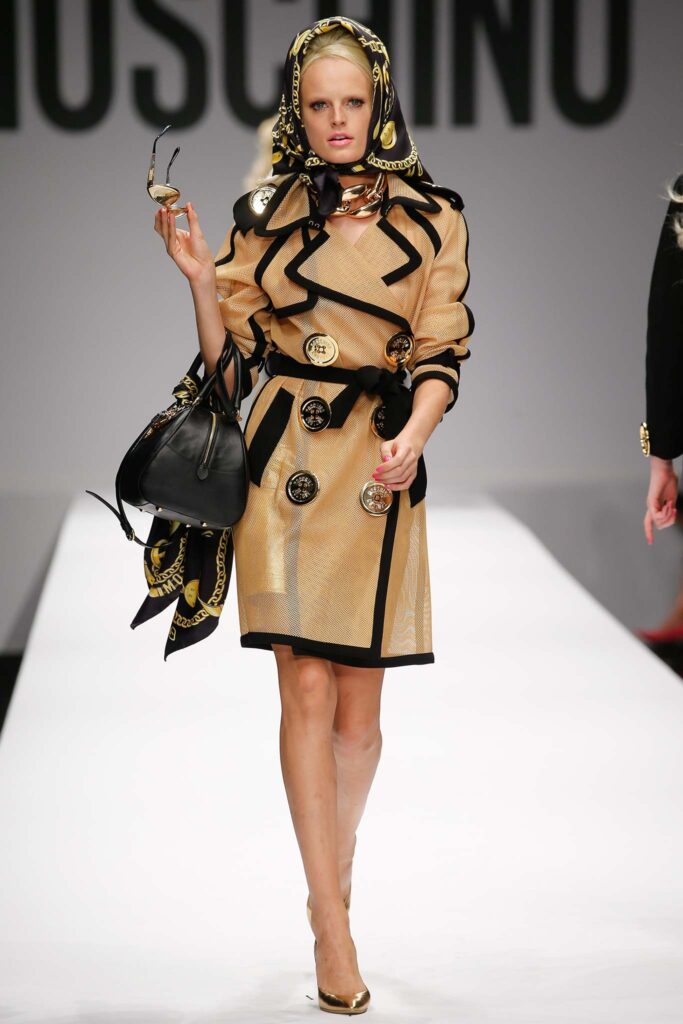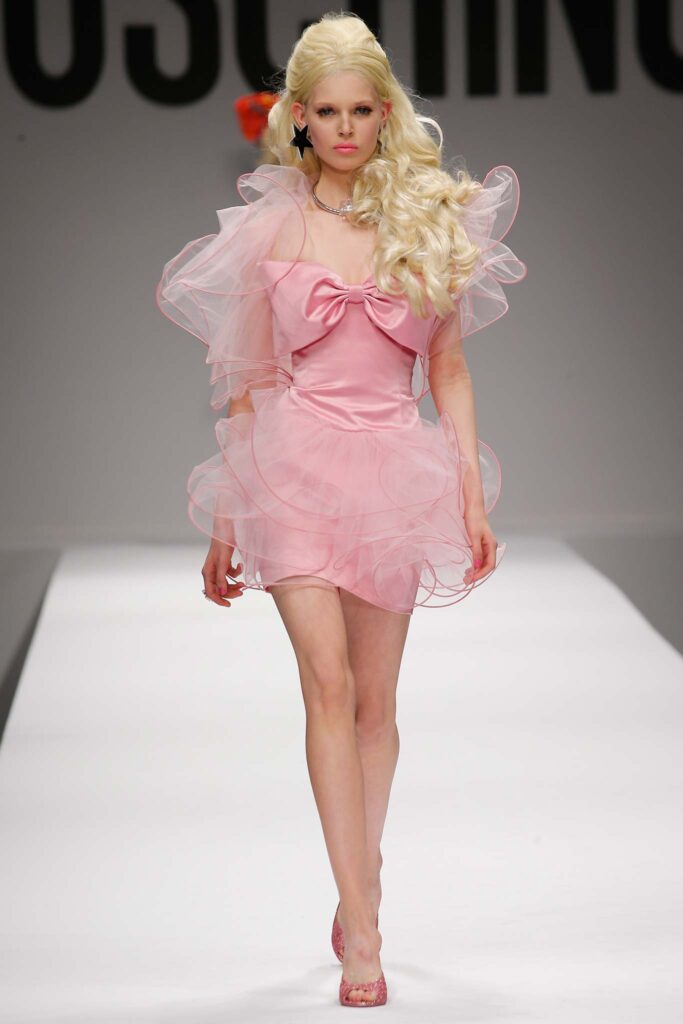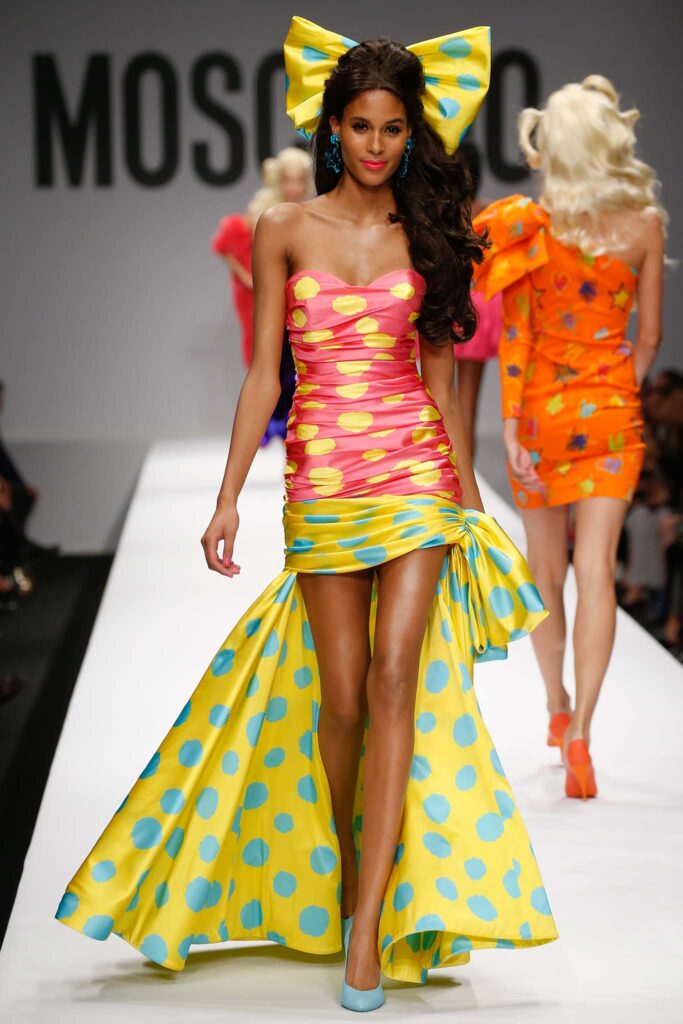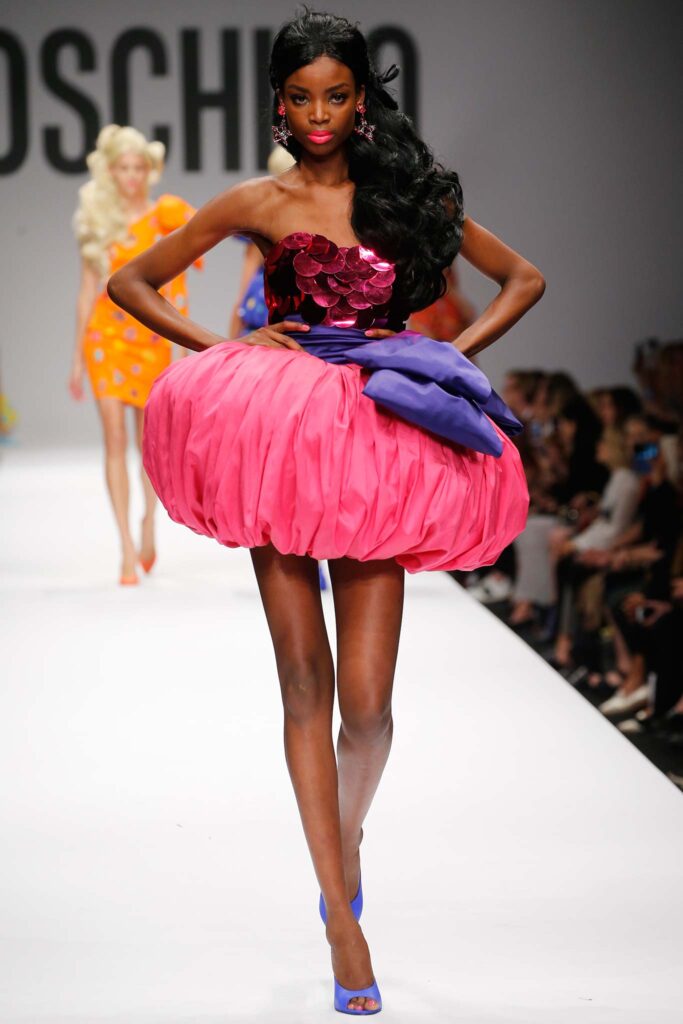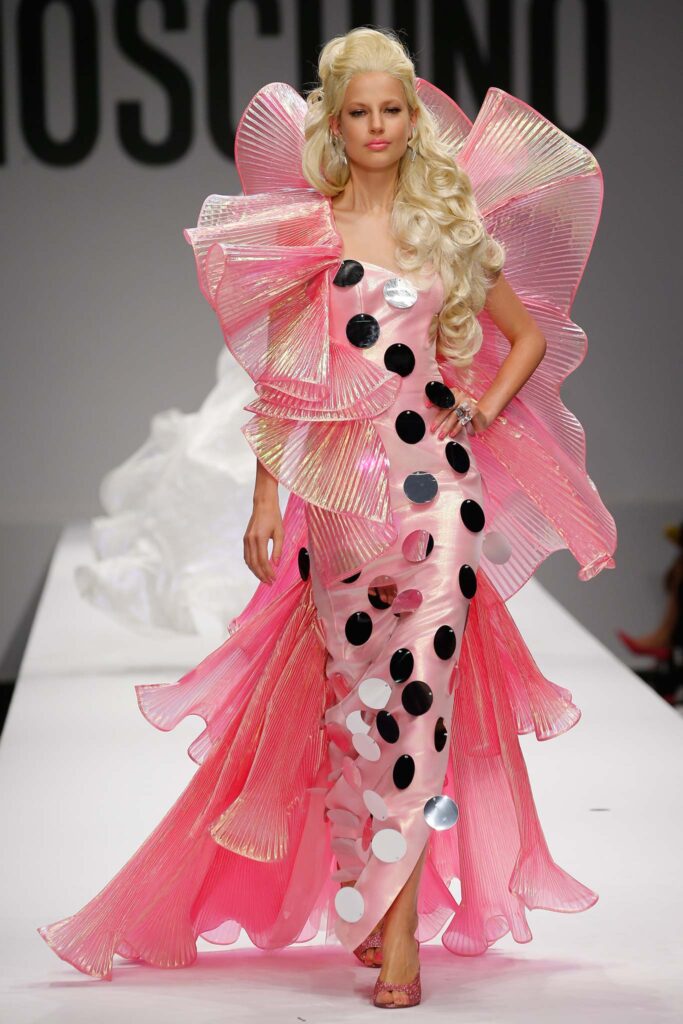 On every front row seat at Moschino SS15, a blonde Barbie doll (dressed in the first look that Jeremy Scott sent down the runway) waited in a box that proclaimed her to be "The Most Moschino Barbie Doll Ever!" No prizes for guessing the theme of this season's show. Soon the catwalk was the stage for an entire army of life-size Moschino Barbie Dolls, as kitsch and fun as autumn's red-and-yellow McDonald's theme.
"Like every girl and gay boy, I loved Barbie," Scott told Vogue after the show, sporting a t-shirt that read "Moschino for Ages 5 and Over." "It's hard not to; she's practically perfect," he went on. "She's a good big sister, she's had every job in the world, worn every outfit. And it's just joyful. Her and I share the same things: we just want to bring joy to people."
So, this was the culmination of Scott's childhood dreams (and probably the dreams of more than a few members of the audience). As Aqua's classic Barbie Girl blasted through the speakers, all the dolls you ever wanted came to life.  There was Roller Barbie, skating along the catwalk in pink shorts, a cropped top and sweatband; and then there was aerobic Barbie, complete with hand weights, strutting forth in a pink tracksuit. Not into sports? No worries. There was Cowgirl Barbie in jeans and a knotted shirt, as well as Traveler Barbie and her little pink suitcase, and Business CEO Barbie in a sparkling pink suit.
Let's get the Barbie controversy out of the way. We're all familiar with the questions around whether or not Barbie should really be an object of admiration for young children (it's a well-known fact that if her proportions belonged to a life-size woman, she wouldn't be able to stand or walk). And that's a completely valid and important conversation to have. But it's not what this collection was about. Moschino SS15 was about imaginative, fun world that Barbie inhabits; and fun was what it was.
While the overwhelming colour on the catwalk was pink (duh), the palette wasn't totally one-dimensional. Several looks felt like Barbie Goes on Holiday, with colourfully patterned poolside dresses and little plastic handbags. One of these Barbies was even dressed in a terrycloth towel dress and turban, studded with diamantés with a quintessentially kitsch flourish.
Elsewhere, gold and black made for a Barbie with a hint of Chanel—and what a mix that was. The little skirt suits were embellished entirely in sequins (trust Barbie to transform a Chanel classic into a fiesta of glitz) while a gold trench coat struck a balance between classic and trashy.
Scott also tapped into this season's trend for transparency, pairing sheer black blouses wrapped in gold chain-prints with narrow black pants; glamorous, tough girl Barbie, dripping with oversized plastic chains. As is always the case with Jeremy Scott's madcap collections, the accessories are sure to be the big commercial hits; think handbags inspired by blow-up pool toys, or iPhone cases shaped like pink hair-combs. The looks achieved a higher level of extravagance towards the end of the show, when puffball skirts and brightly-hued gowns sent Barbie to the neon ball.
The enduring charm of Barbie lies in the fact that she can be whatever you dress her up to be; and this season, Scott took that idea to entirely new heights. Although there are a lot of people who don't like what Jeremy Scott does, no-one can deny that the fashion industry hasn't seen anything like it in years.
The takeaway from Moschino SS15? Imagination, life is your creation.