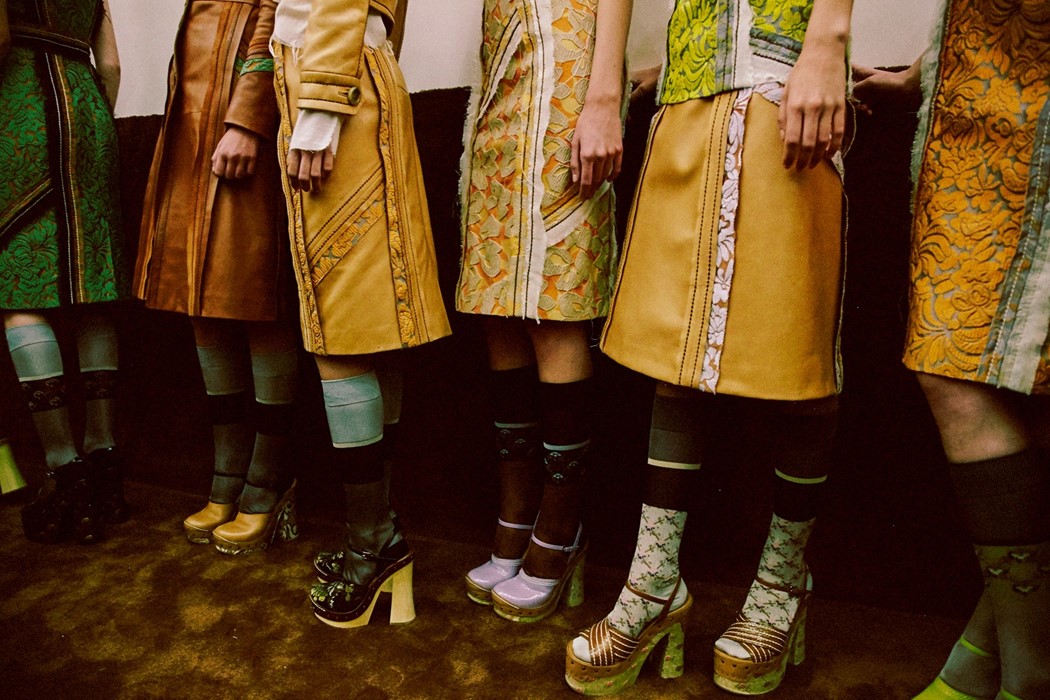 24 Sep

Prada SS15: Post-Apocalyptic Realness
It's the end of the world at Prada SS15.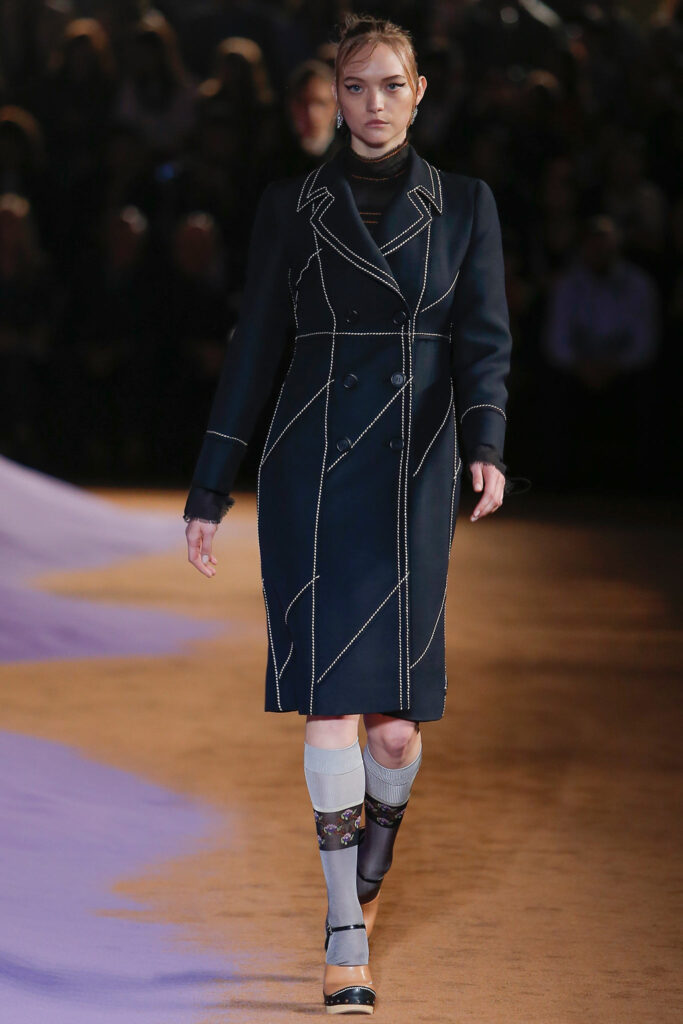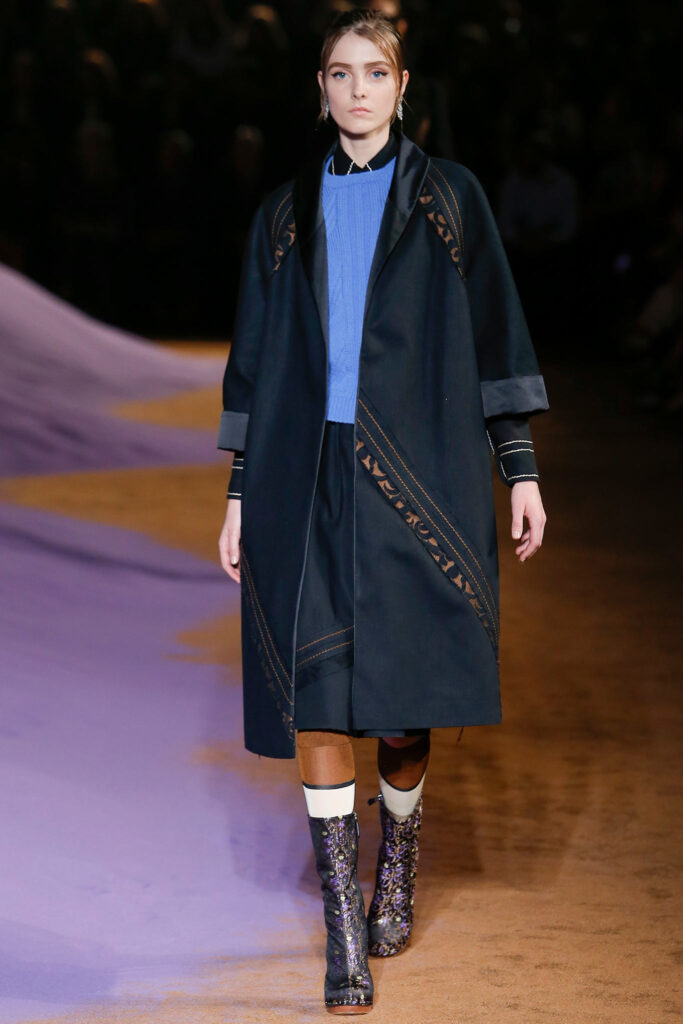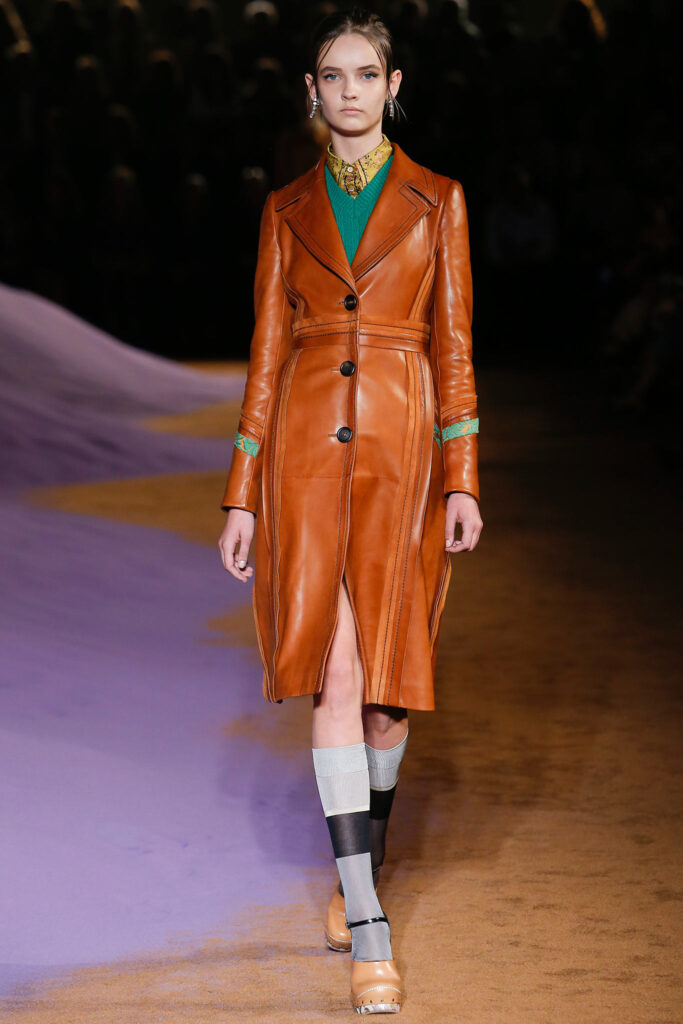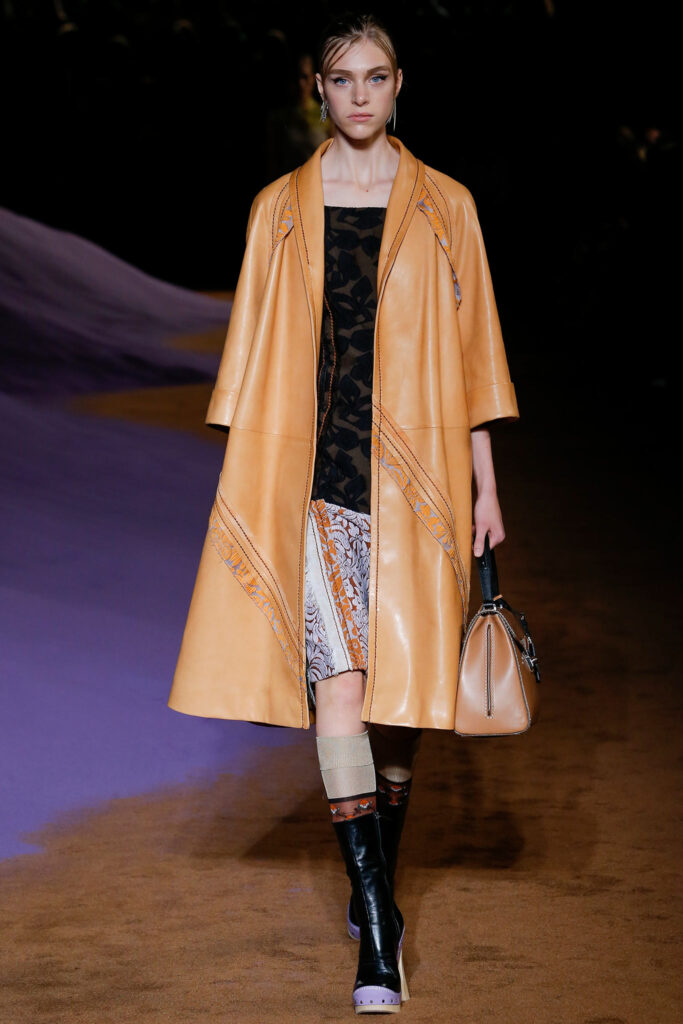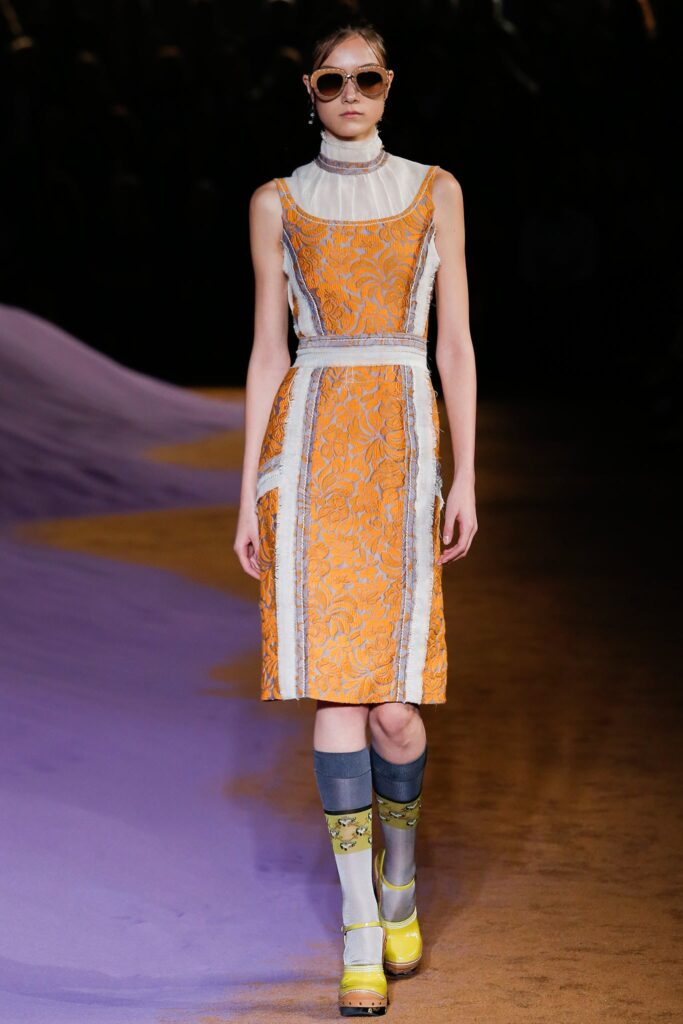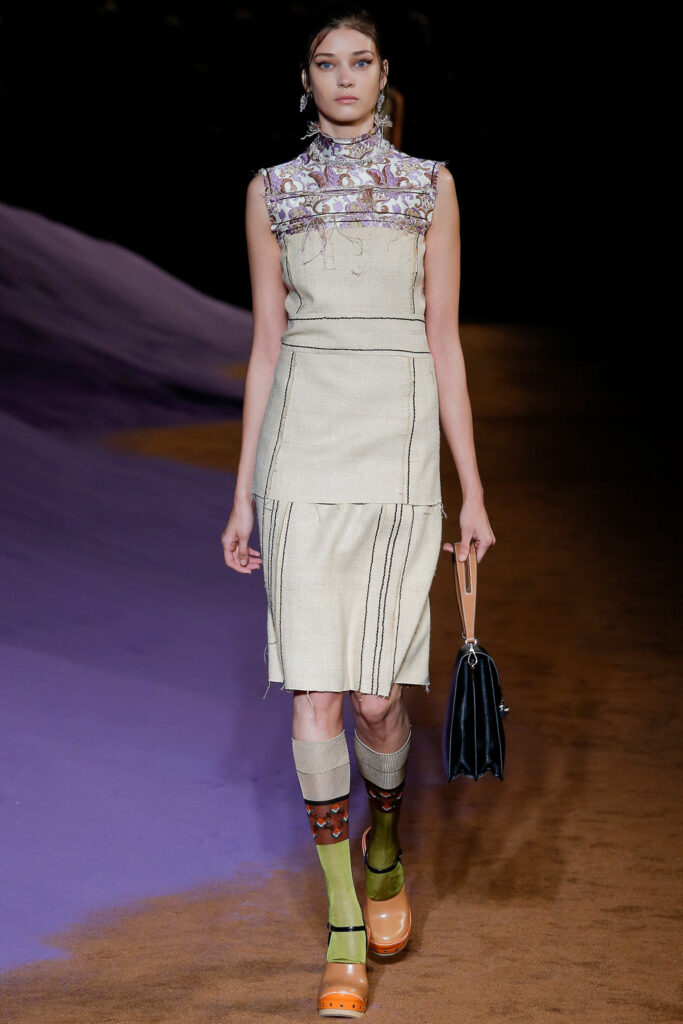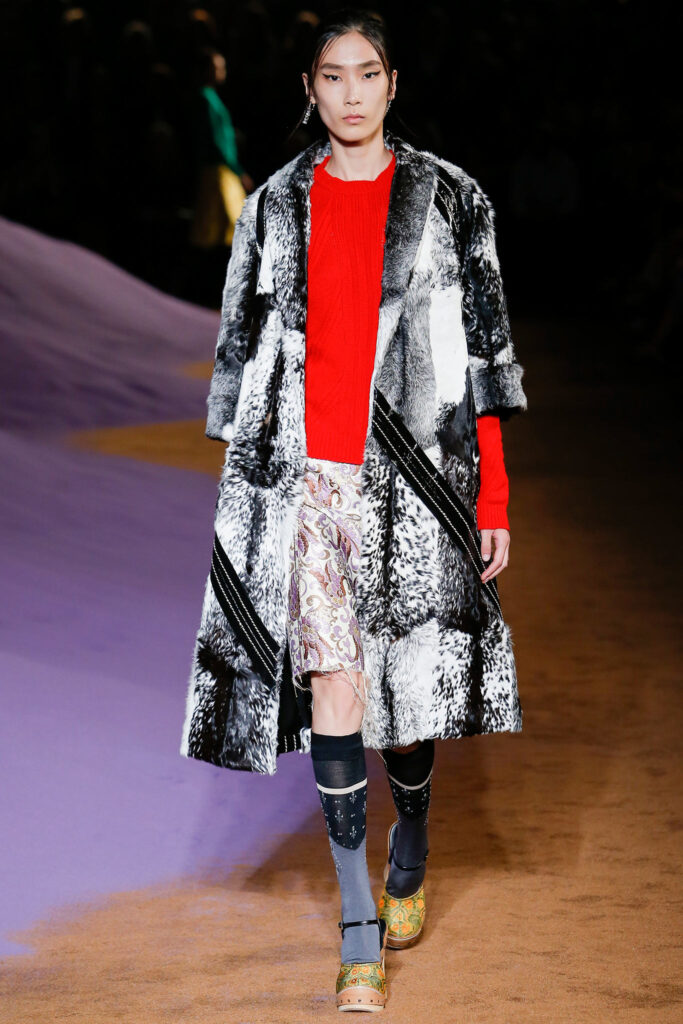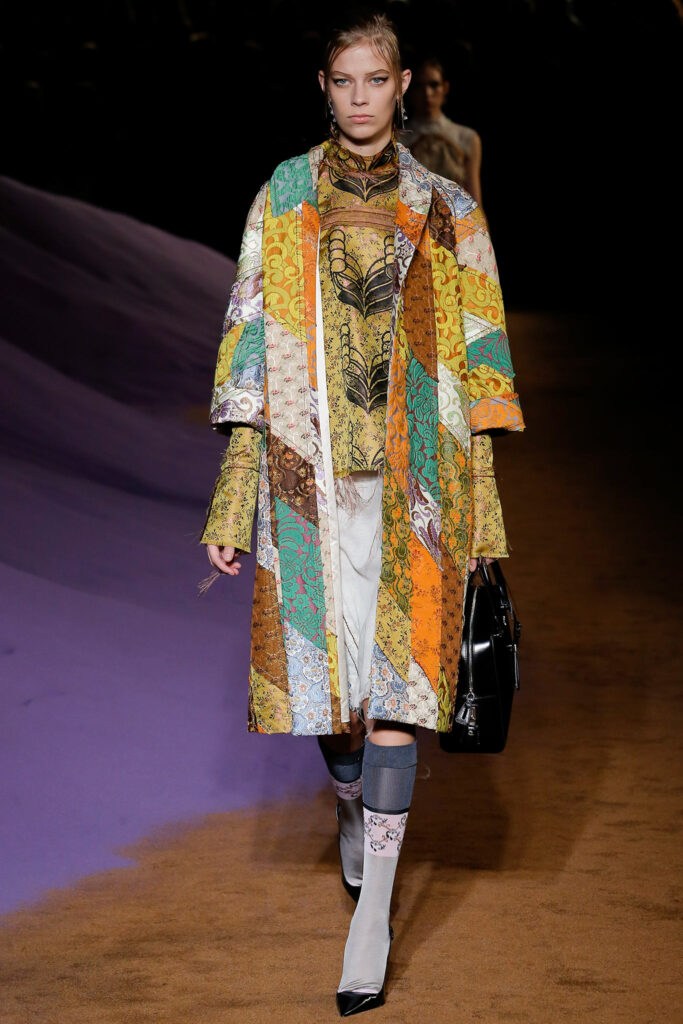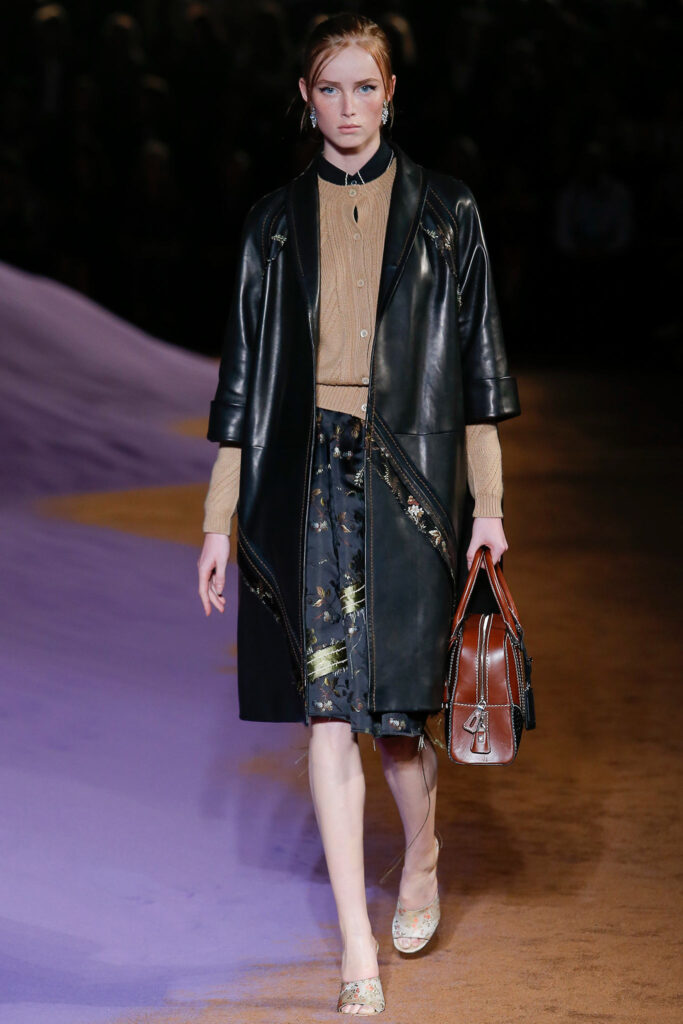 A little bit strange, a little bit apocalyptic, and tinged all over with a strange sort of glamour—and that's just the venue. For Prada SS15 show, 150 tons of sand (dyed mauve and poured over a rust-coloured carpet) had been built into vast, sparkling dunes. It was the first sign of what would be a fragmented, alluring set of clothes. There's always a sense that Miuccia Prada is trying to make us think about something, but what she wants us to think is anyone's guess. Think what you want.
One thing is for sure; if anyone could get Gemma Ward back onto a runway, it's Mrs Prada. After a six-year hiatus from modelling, Ward opened the show in a striking double-breasted coat with contrasting white stitching. It was the first in a series of opposites and contradictions; neat hemlines and fuss-free shapes combined with jarring juxtapositions of bold prints and textures, all patched together with chic make-do-and-mend appeal.
"I wanted to revive the beauty of incredible fabrics," Miuccia Prada told Tim Blanks at Vogue, and there certainly was a sense of decadence to even the most fragmented textiles. From the strips of heavy brocade to the chinoiserie silk shirts, these were materials that you might expect to find papering walls or upholstering furniture in a stately home. It was like someone had gone through a deserted palace, gleaning tattered scraps of material from old dresses and décor and then threading them together to make a new uniform for the post-apocalyptic world. Ultimately, it's the high quality of these individual fabrics that keep the final product looking polished to perfection. All of the materials were designed and created especially for this collection, then cut and sliced and spliced together in striking new combinations.
And that's another contrast inherent within this collection; the balance between rich patterns and textures, and the rag-and-bone man aesthetic. Threads leaked from ragged hemlines, and everything felt vaguely as though it was fraying away into nothing. Perhaps it was all part of Mrs Prada's philosophy that beauty is an "impossibility"—although with this dark, skilfully-crafted collection, she surely came pretty close to realising it.
The takeaway from Prada SS15? It's never too early to start planning your end-of-the-world wardrobe.