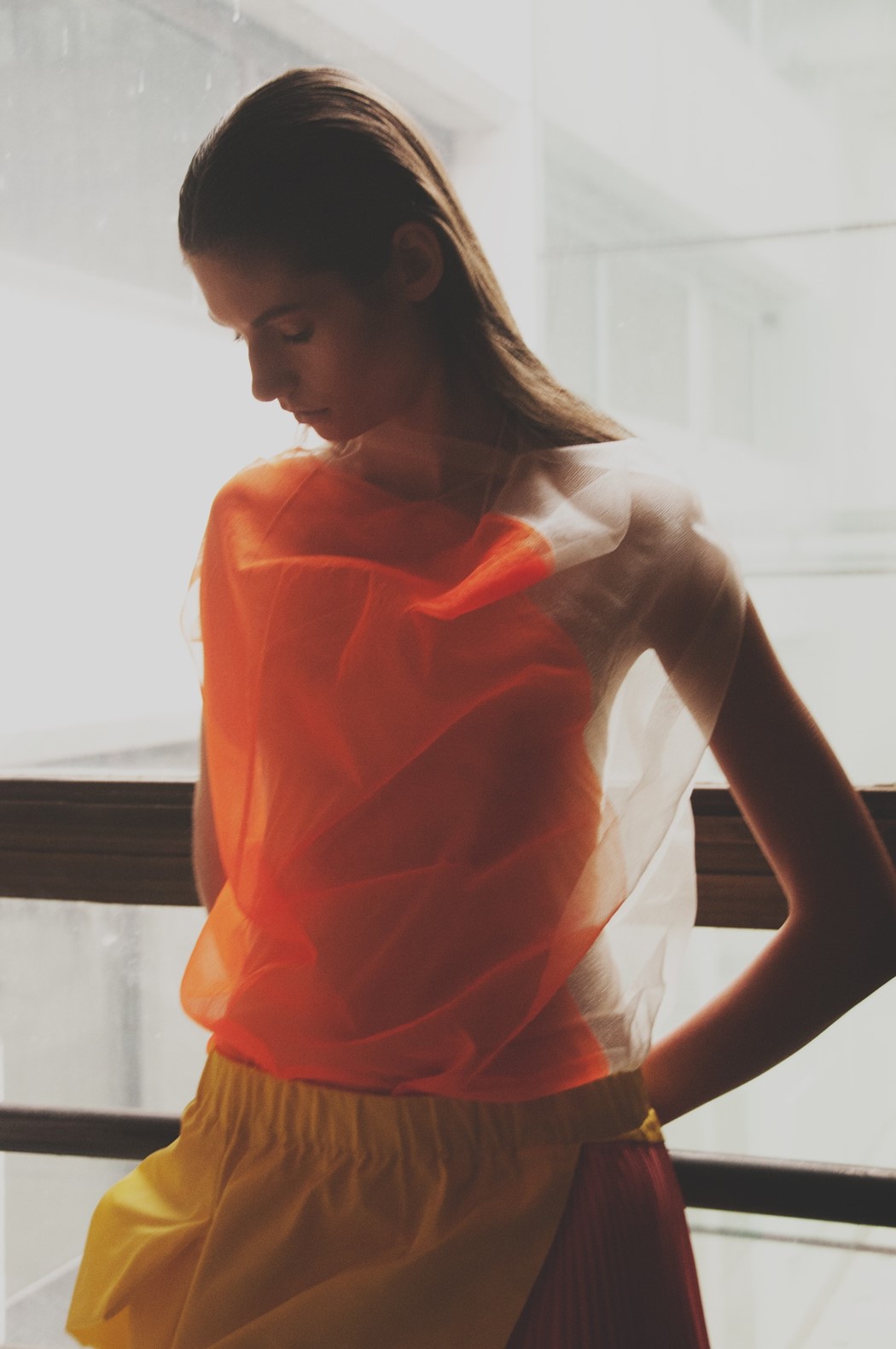 20 Sep

Thomas Tait SS15: Neon Dystopia
Acid sci-fi from this season's buzziest designer.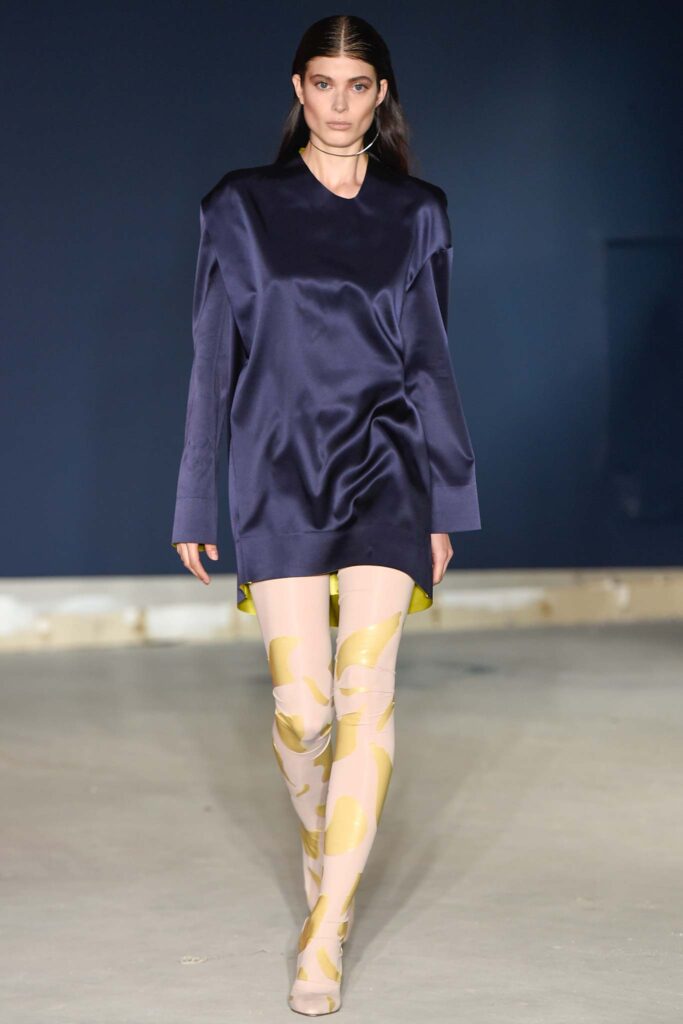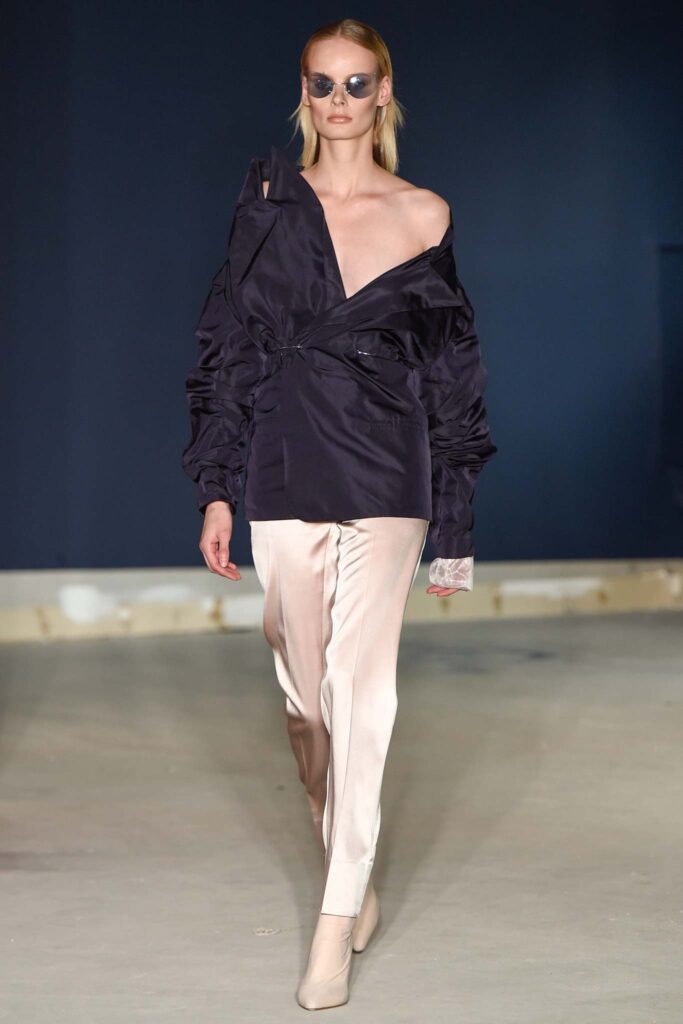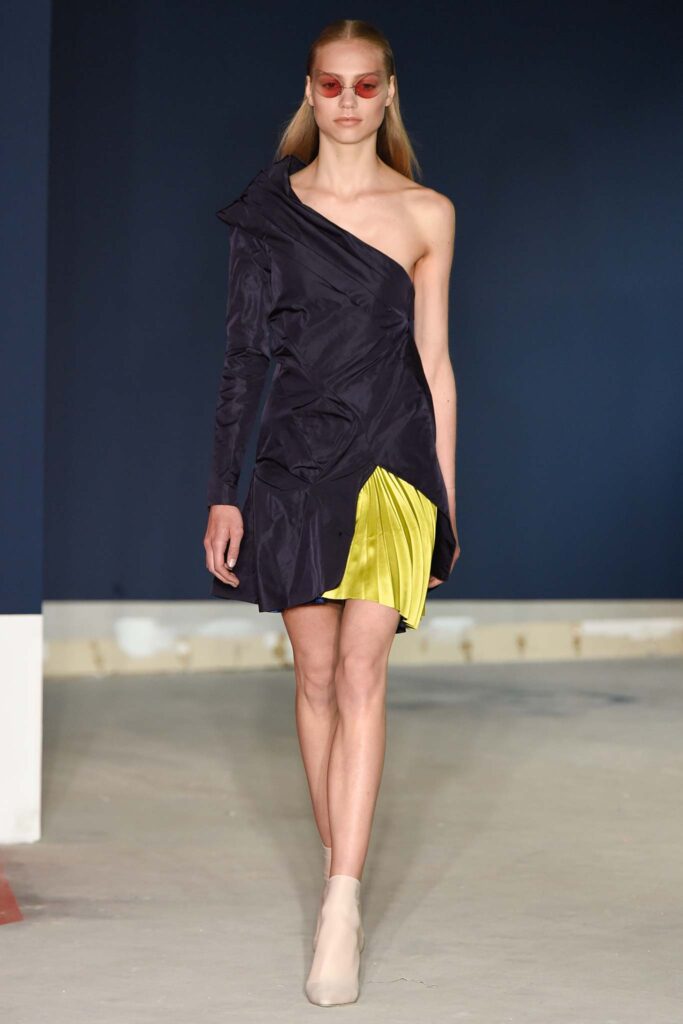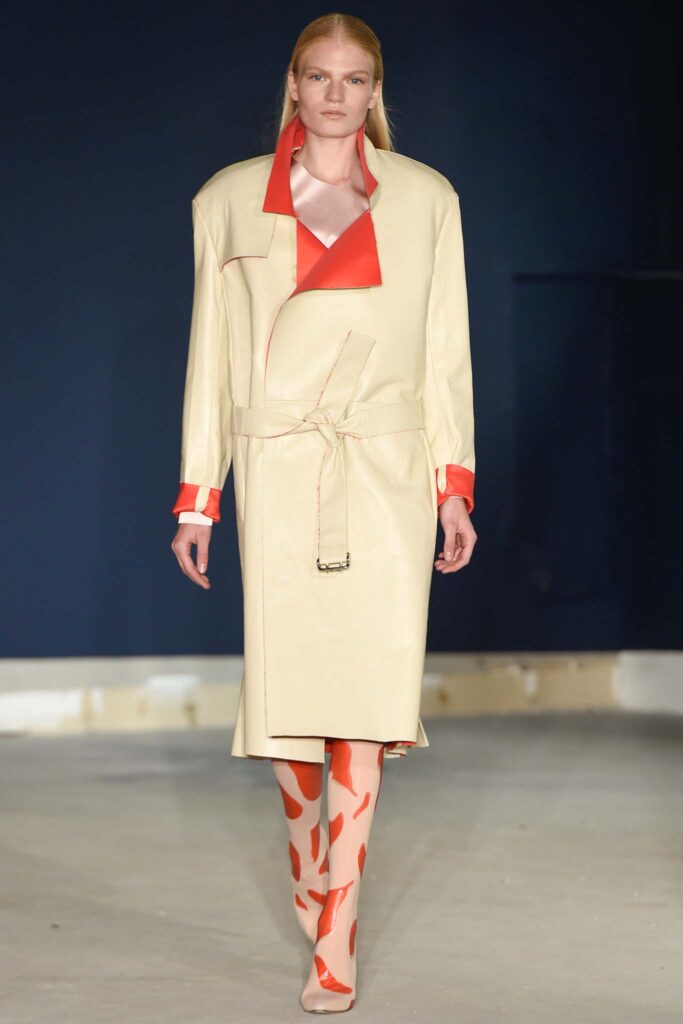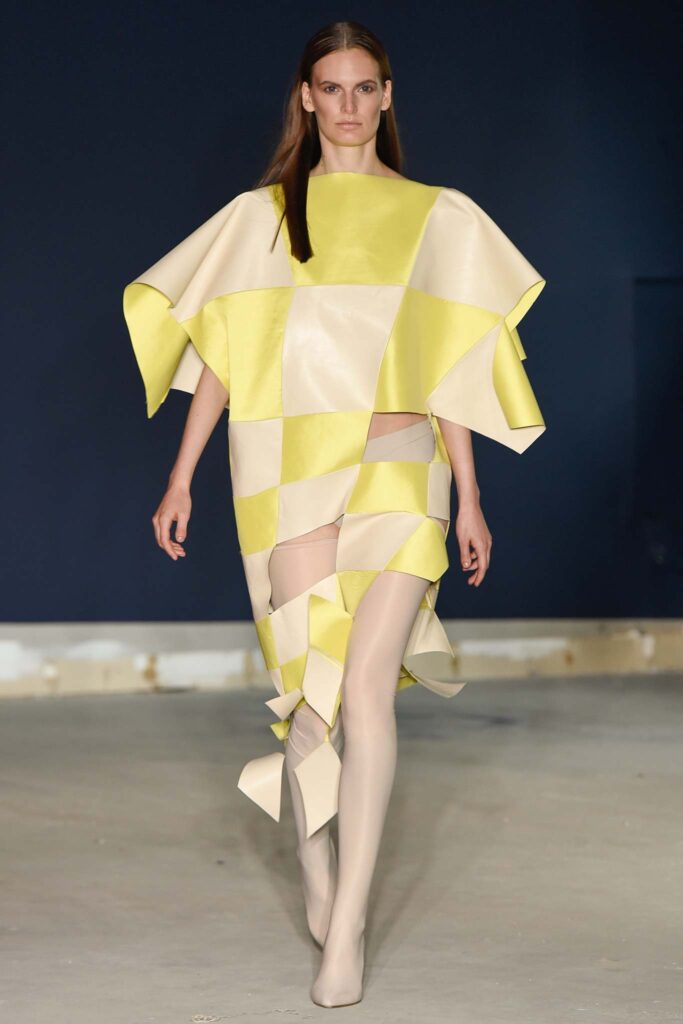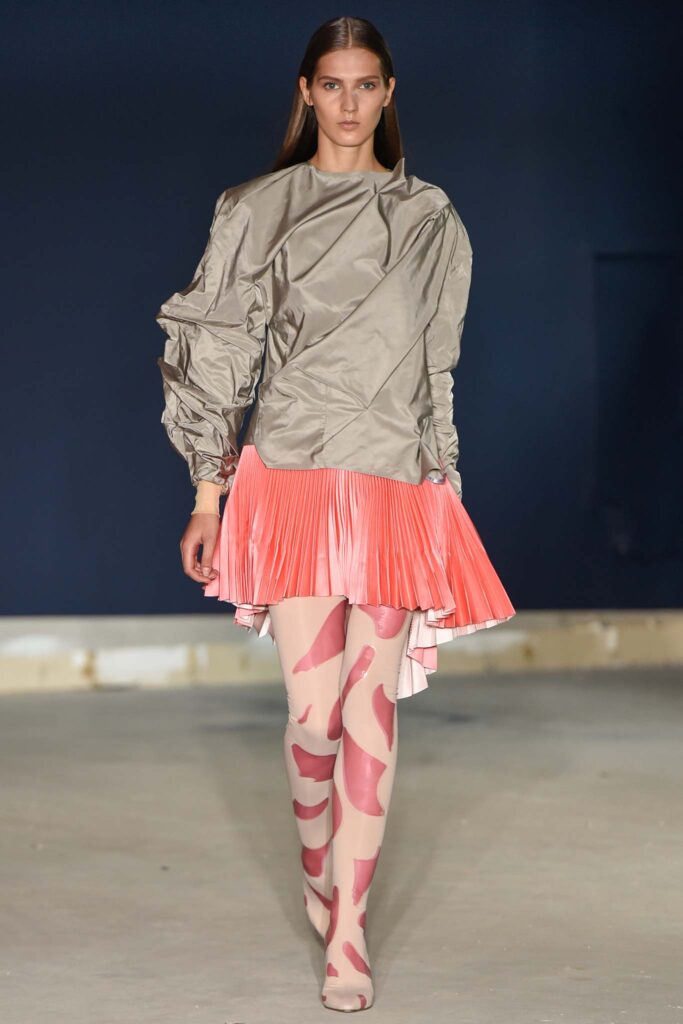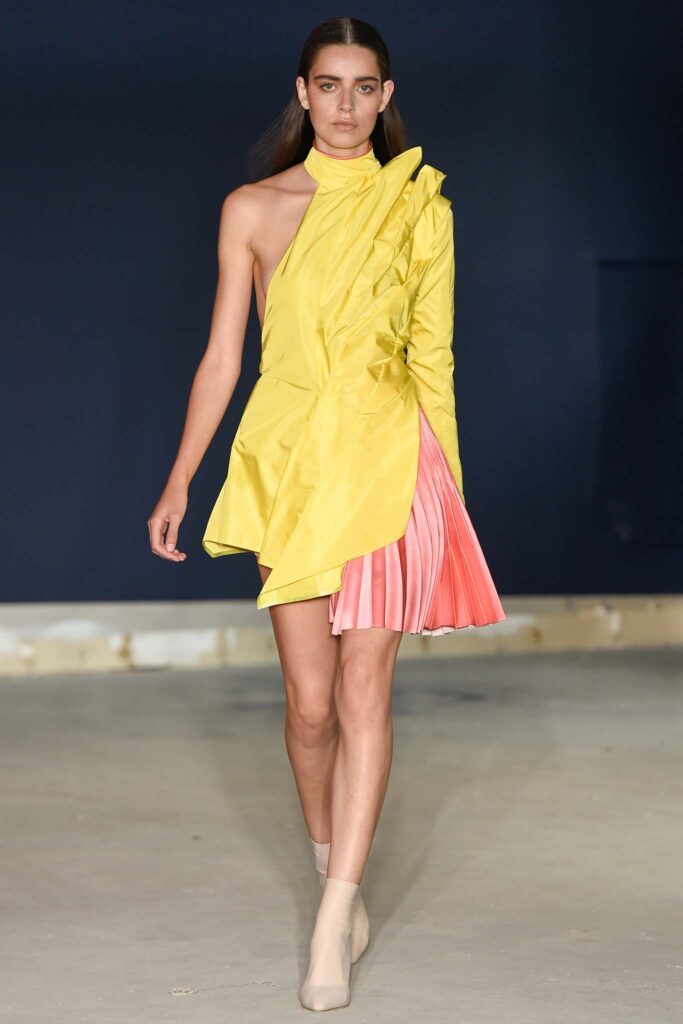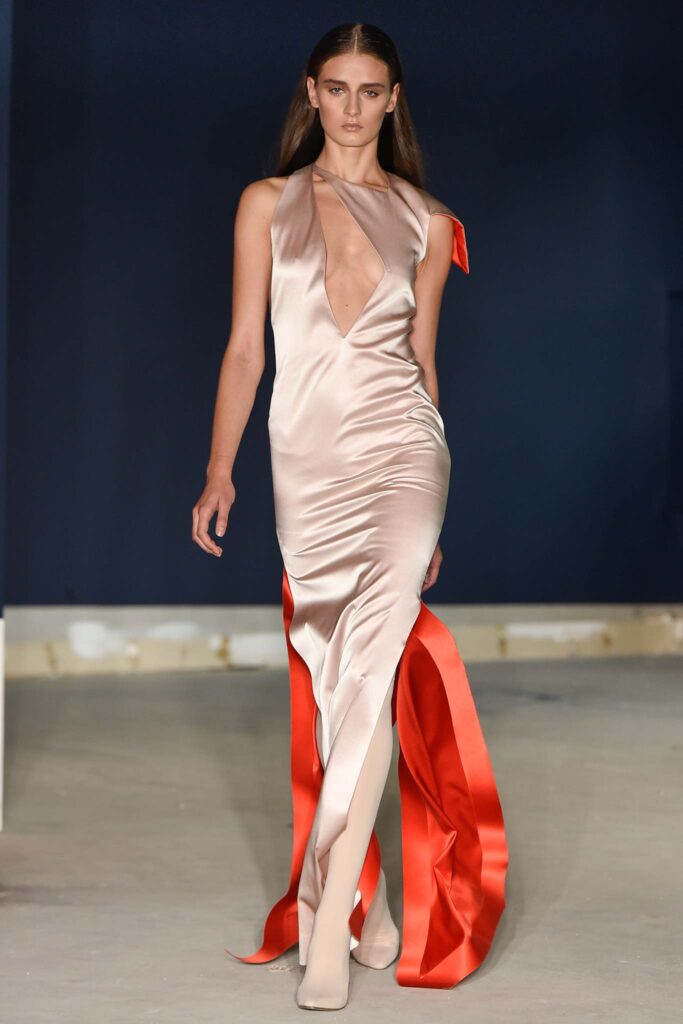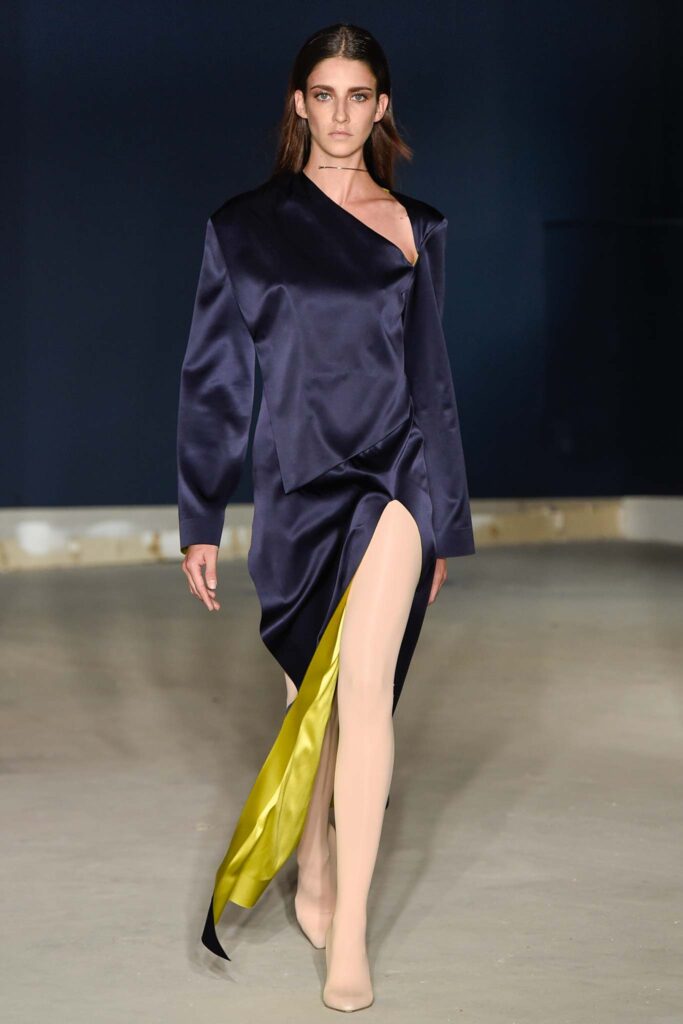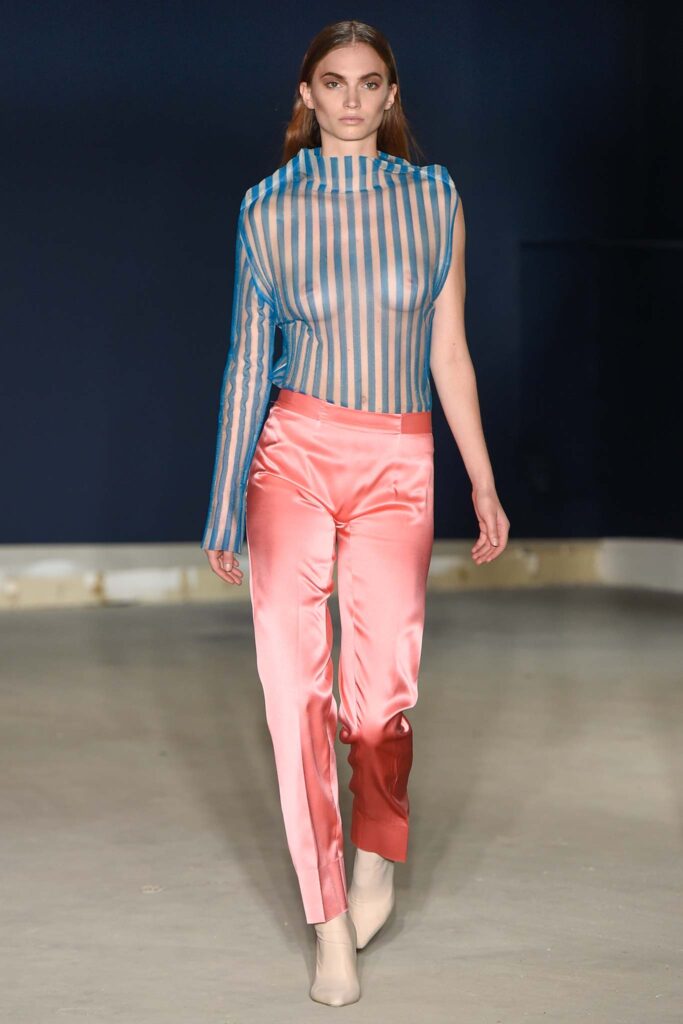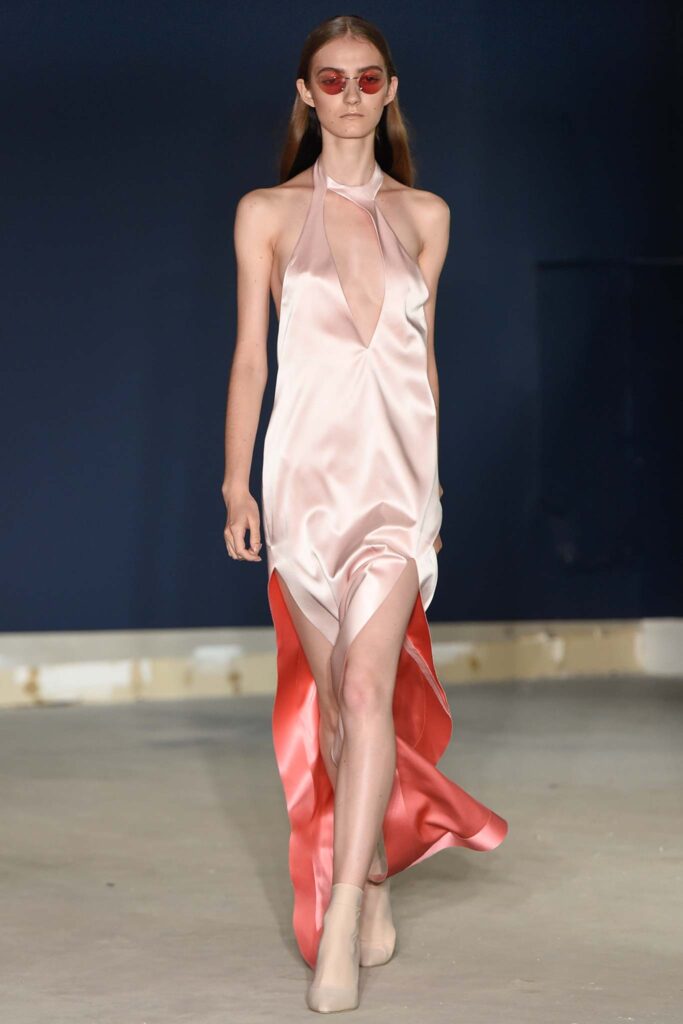 Thomas Tait is having a fantastic time. The youngest graduate of the prestigious Central Saint Martins MA course, he recently took home LVMH's inaugural Young Fashion Designer Prize—and received a cool €300,000 for the pleasure. So, it's no wonder that Tait found himself surrounded by a considerable buzz ahead of this season's London Fashion Week. The question on everyone's lips: would the pressure prove too great, or would it push the young designer to new and greater heights?
The quirky setting offered an early indication that Tait's show was going to be a little different to the usual fashion-set fiasco. He worked with artist George Rousse to create an installation within a gutted building on London's Southbank, where his audience squeezed together on wooden benches. Rousse's influence extended to the designs on the runway, which represented something of a break from the designer's usual methods; until now, he has taken a stringently solo approach, even avoiding mood boards when designing.
A clean, clinical approach to design is kind of Tait's thing, and this collection was an effective demonstration of his sharp eye and attention to detail—with a little experimental twist. Punches of neon peeked beneath trench coats and dresses, while geometric forms protruded from shoulders or hemlines. The neat jackets and pleated skirts ensured that the overall aesthetic was one of perfect precision.
The colour palette was jarringly acidic, contributing to Tait's unsettling mood. Yellows, pinks, oranges and reds shone starkly between the neutral beige and black tones. Everything felt a little bit sci-fi, a little bit dystopian. Those checkerboard pieces of beige and red, and then of beige and blue, looked as though they were a living extension of the painted installation. Towards the end of the show, the designs were revealing, and in some cases completely sheer: think skirts with high slits, open bodices and plenty of cut-outs.
The takeaways from Thomas Tait SS15? The future is bright.