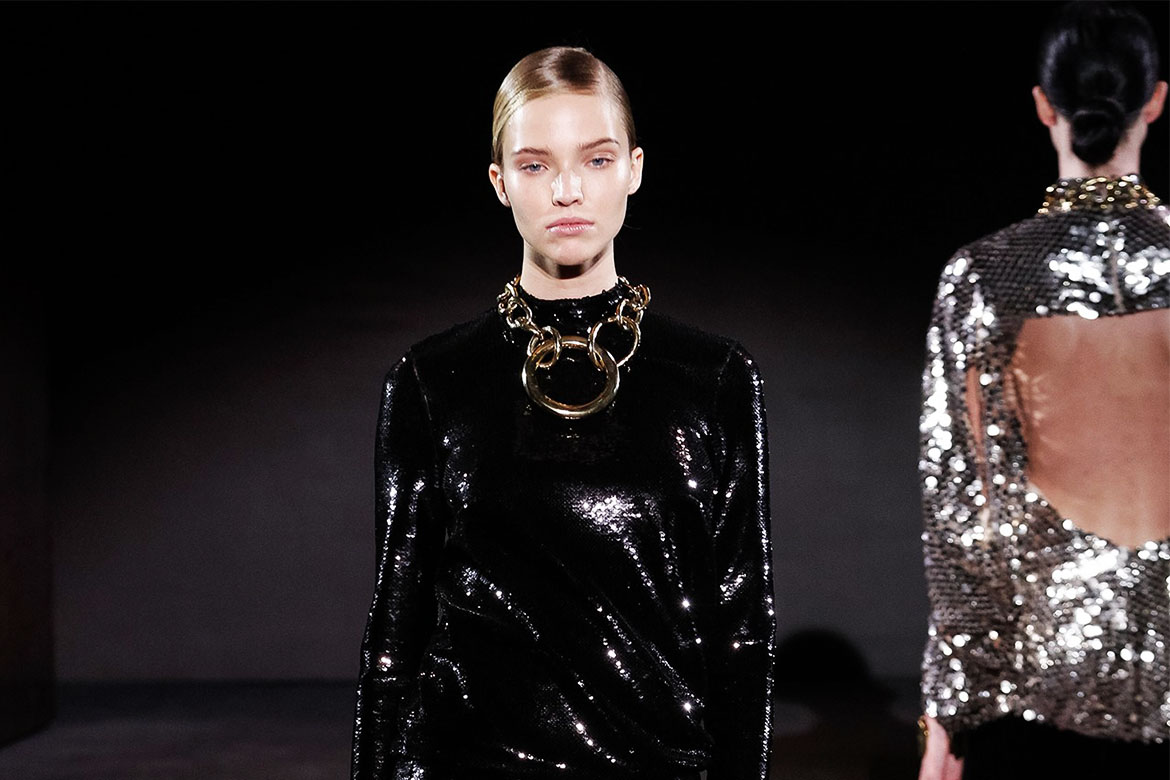 10 Sep

Will Tom Ford's 'See-Now-Buy-Now' Experiment Work?
Tom Ford dips his toe into the new 'see-now-buy-now' retail model — but what's the verdict?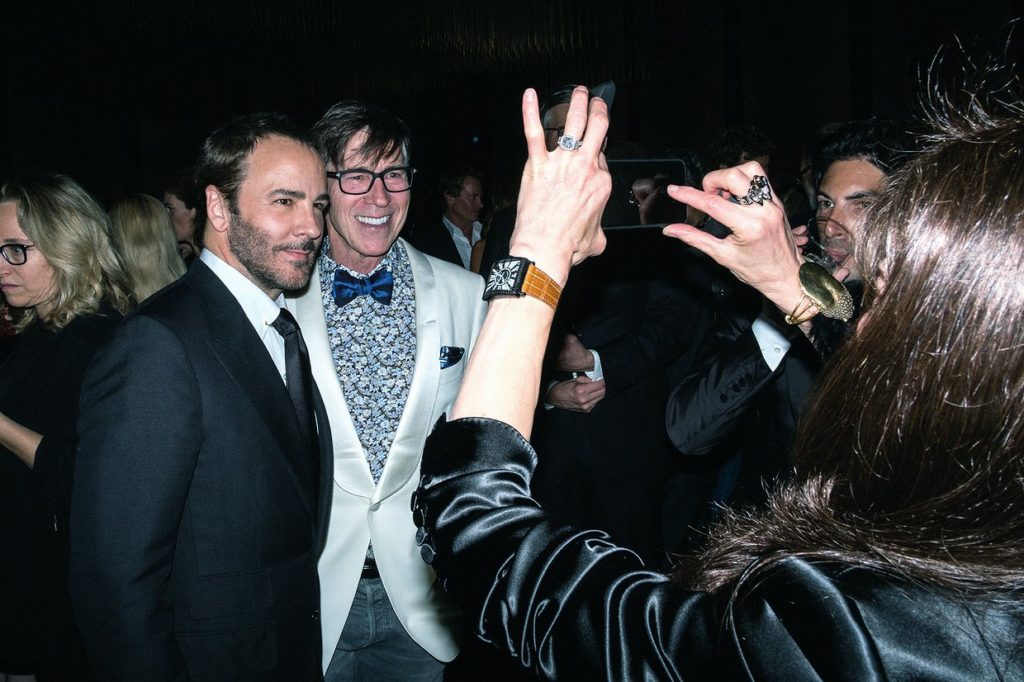 "People are either good storytellers or not good storytellers, and I think I'm a good storyteller. At a dinner party, I'm good at reading when to insert a little fib and pump the story up. It's the same with a show. You open with three strong outfits, and you wrap it up in a way that repeats that opening. Then you've got a good show. It's like a movie too. You've got to suck people in, then you've got to satisfy them."
The words of Tom Ford — fashion designer, gracious host, film director and all-round modest guy — as quoted by Tim Blanks in The Business of Fashion. The past week alone has been enough for Ford to prove his prowess as all four, with his latest directorial project Nocturnal Animals causing quite a stir at the Venice Film Festival last Friday.
Fast-forward a few days, and while the rest of New York is preparing to launch into spring/summer 2017 mode, Tom Ford is only just getting around to showing the world his autumn collection.
This timing is all down to the see now, buy now formula that has been floating vaguely on the lips of some of the industry's biggest designers for the past few seasons. Although the idea has been widely discussed, it's thanks to Ford that we now have perhaps the most comprehensive demonstration of how this new retail model could actually work.
Amidst the luxurious surroundings of New York's Four Seasons restaurant, the designer held a cocktail soiree and dinner party that doubled as his autumn/winter 2016 presentation. Men's and womenswear were shown on a raised dais in the middle of the room, and available immediately online and in stores. By the next morning, the likes of Bergdorf's and Harrods had carried the latest designs from their hiding places and put them straight on the mannequins and in the windows.
Everything about the presentation was designed to be engaging, fast-paced and consumer-focused. The event was live-streamed via Tom Ford's website. Focusing on the decadent surroundings, backstage happenings, dinner guests and catwalk itself, 22 cameras presented the world with a sort of second-hand invitation. The models also had their own cameras, the images immediately edited and uploaded.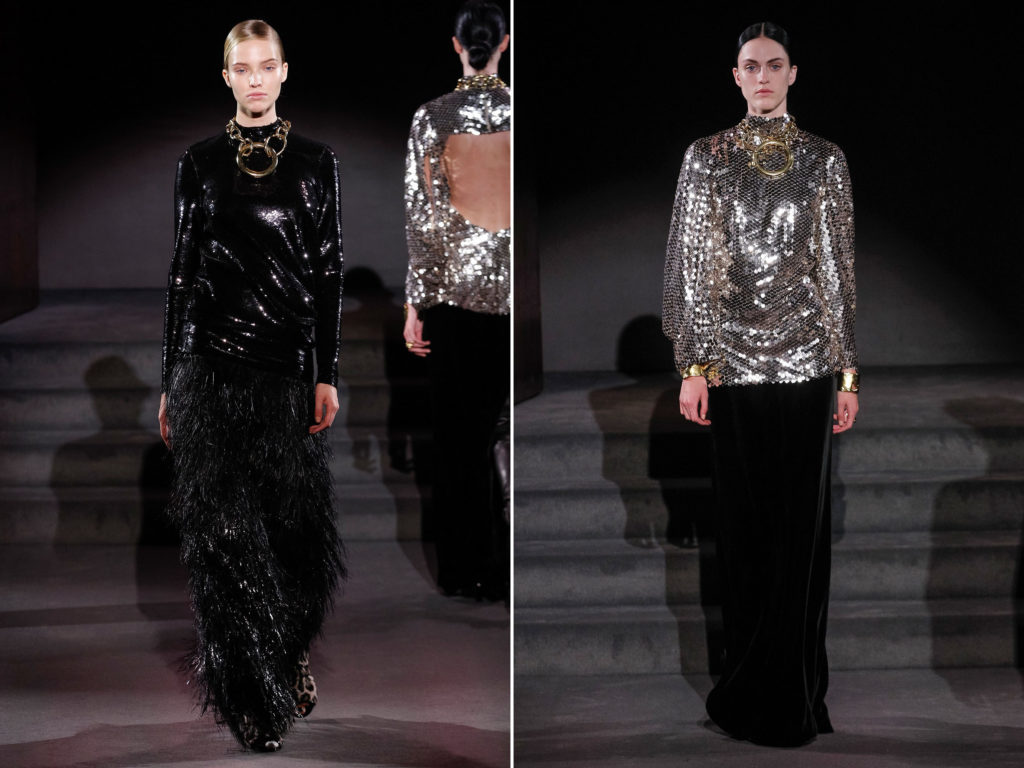 This new way of selling clothes is perfectly suited to the need for instant gratification spawned by the social media age. It's also democratic: before the show there had been no previews, no hints. Everyone had the same opportunity to see the collection for the first time, and everyone (with enough money) had the same opportunity to buy it. The exception, of course, are the fashion buyers who saw the collection six months ago before signing a non-disclosure form.
So, will Ford's move pay off? He certainly thinks so, highlighting the inherent difference between designing for editorial shoots and the high-fashion crowd, and designing for the everyday consumer. Sales, he emphasises, are the real goal.
Reducing fashion to numbers and profits feels cold. Practical and business-like, perhaps, but cold. In some ways, that feels at odds with Ford's customary high-octane glamour; but at the same time, it fits in with the deliberate way he has crafted the Tom Ford image. For examples of this inherent dichotomy, look no further than this latest collection; waspish waists and caped-back tops that evoked 1940s couture; sumptuous designs in velvet and fur; feathered maxi dresses, silk and knitted separates; leather boots climbing snake-like up legs. Hot vs cold, unabashed sensuality vs careful refinement. In other words, exactly what Ford has been pedalling since the 1990s. Even with Tom's Big Experiment, some things never change.
It remains to be seen whether Ford's gamble with the see-now-buy-now formula really pays off. However, one thing is clear; despite the fact that we've inhabited the digital world for some time, the fashion industry is still desperately scrabbling to keep up.