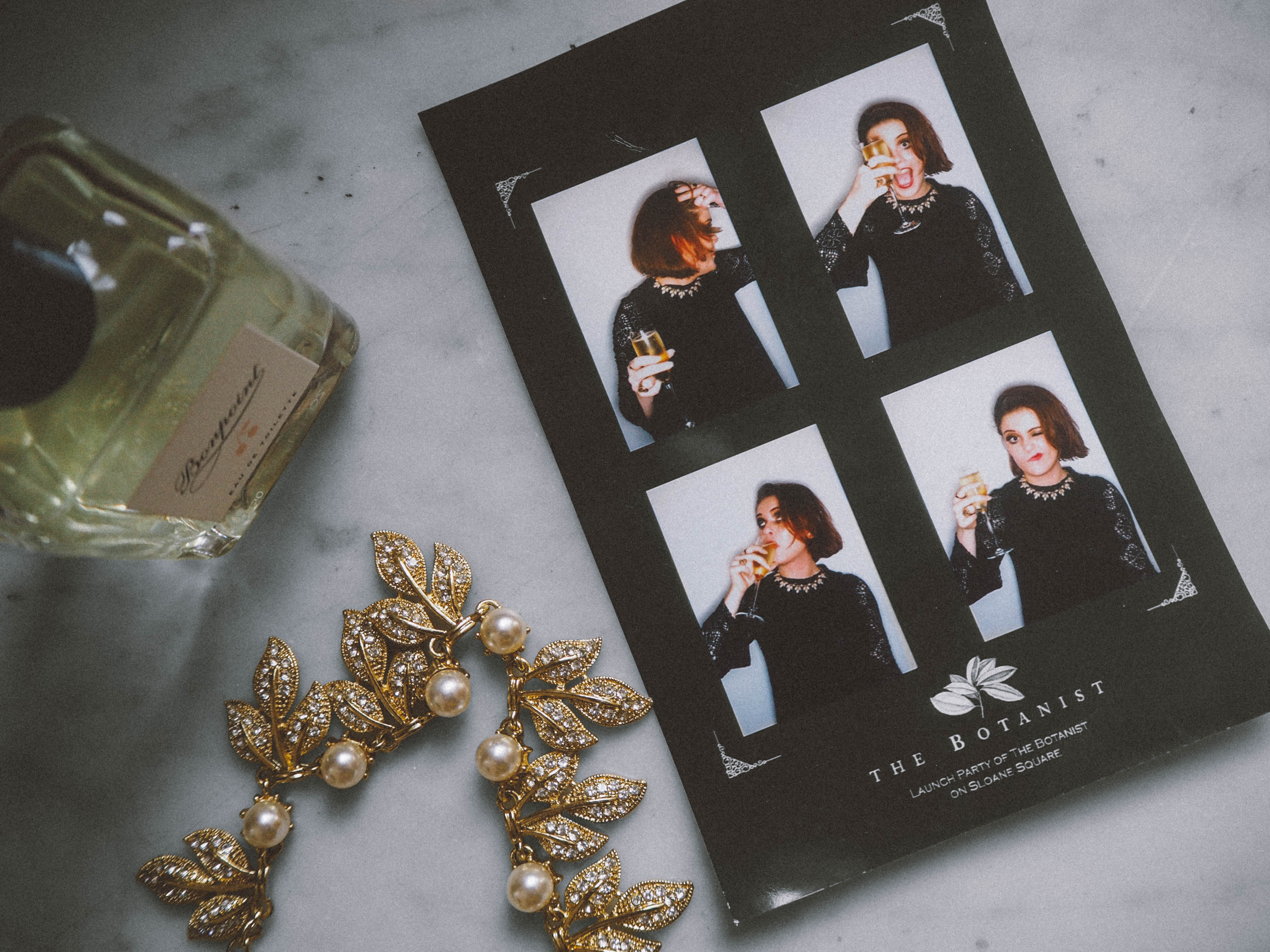 17 Oct

The Botanist Sloane Square Opening Party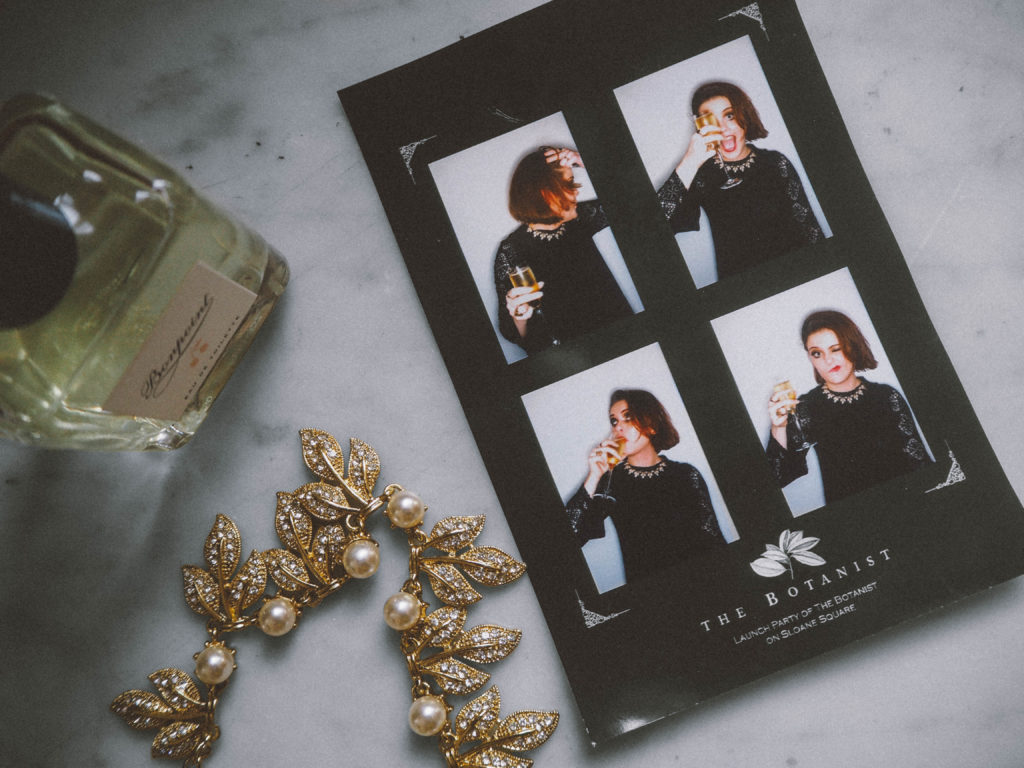 Flame throwers, bongo drums, marshmallow-filled Knickerbockers (yes, it contains alcohol) — The Botanist Sloane Square has reopened in serious style. I was lucky enough to be at their relaunch party, which was aa feast of fun, fizz and photo booths (see above).
Known among the well-heeled residents of West London for its quirky cocktails and ever-buzzing atmosphere, the relaunch party marked the much-loved establishment's official return to the Sloaney social scene after 10 weeks of refurbishment. Opulent but never stuffy, the new interior strikes the elusive balance between vintage decadence and contemporary lightness.
Botanical prints and bespoke tiles pay homage to famous botanist and Chelsea-resident, Sir Hans Sloane. For me, the 45-seater bar was definitely the highlight of the new space. With it's Art Deco-style brass accents and striking light installation, it evokes glittering drinking haunts of bygone times.
I managed to grab a few canapés as they floated through the crowds, and I can confirm that they were delicious — new Head Chef, Ameya Bhalekar, has created a new all-day brasserie-style menu, so you can treat yourself to the same if the cocktails leave you feeling peckish.
I can easily imagine summer: sitting outside, sipping a cocktail, and watching the city go by.  May the fun, friendly feel of the grand opening set the tone for things to come at The Botanist Sloane Square.