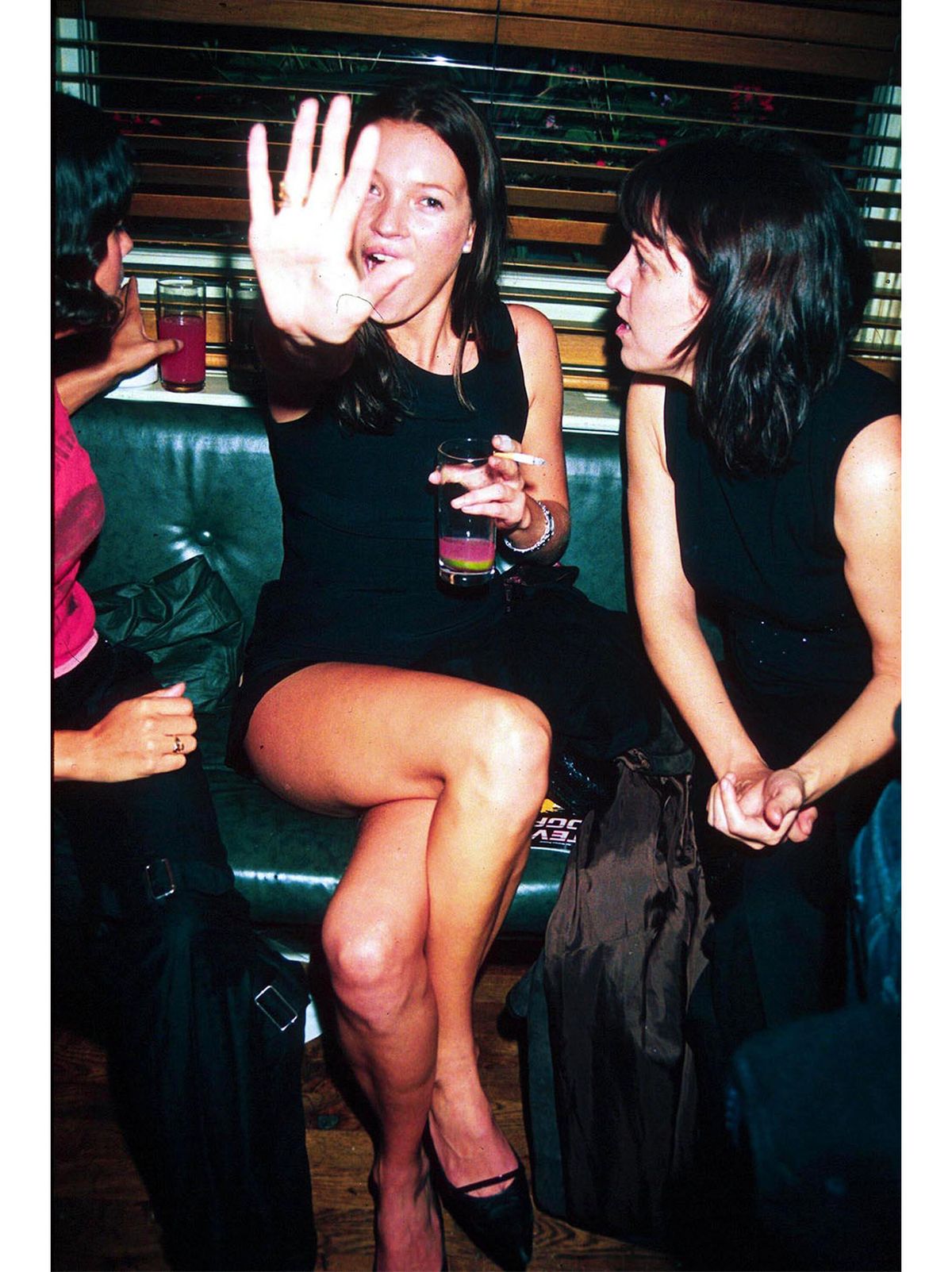 07 Dec

Why is Kate Moss Still a Thing?
After drug scandals and "nothing tastes as good as skinny feels", why are we still obsessed with Kate Moss?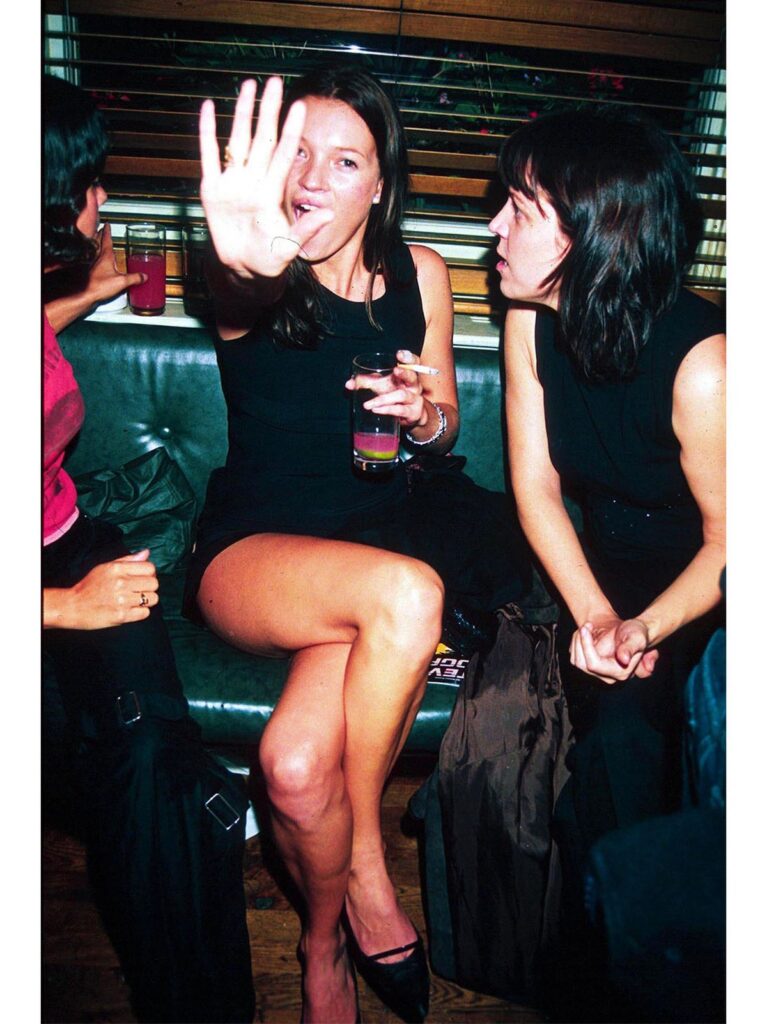 Whether you love her, hate her or just couldn't care less, it's impossible to imagine the contemporary fashion landscape without Kate Moss. For over two decades, her face been one of the most recognisable, her style one of the most emulated. She can't walk around the block without someone snapping a picture of her.
She's also (quite literally) changed the face of the contemporary fashion industry. As the "anti-model" of the '90s, her waifish figure set her apart from the Amazonian Supers dominating the catwalks of the time, ushering in a new era of unrealistic body expectations for women. Her moody, mysterious aura (Moss very rarely gives interviews) and instantly recognisable grunge-boho aesthetic has given her an enduring allure that has kept her at the top of the game for more than three decades. That in itself is quite the feat; when a 14-year-old Moss was famously spotted by the founder of Storm Model Management at JFK airport, the profession had an unofficial age limit. However, at the ripe old age of 39, Moss' career is showing no signs of slowing down. This month, she has appeared on her 34th Vogue cover, as well as on Playboy's 60th anniversary edition.
Perhaps controversy is an unavoidable by-product of having one of the world's most iconic faces. Moss has certainly had her share of tabloid headlines; her notorious mantra, "nothing tastes as good as skinny feels," has been widely condemned for its role in pro-ana campaigns (despite the fact that the model later said that her words had been taken out of context).
And then there was the time she was photographed snorting coke with her boyfriend at the time, Pete Doherty (who else?). When this news broke in 2005, it felt like a huge deal — Moss lost contracts with H&M, Chanel, H.Stern and Burberry (okay, she didn't have an exclusive contract with Burberry, but she was dropped from its new campaign). But the shunning was half-hearted, and by the November of the same year she was on the cover of W magazine, her contracts with Rimmel and Dior still intact. Indeed, in many ways the scandal actually benefitted her career; within months, she had signed lucrative new deals with Calvin Klein, Longchamp, Virgin and Stella McCartney. In a very short space of time, she almost doubled her earnings (which were already considerable, cocaine or no cocaine).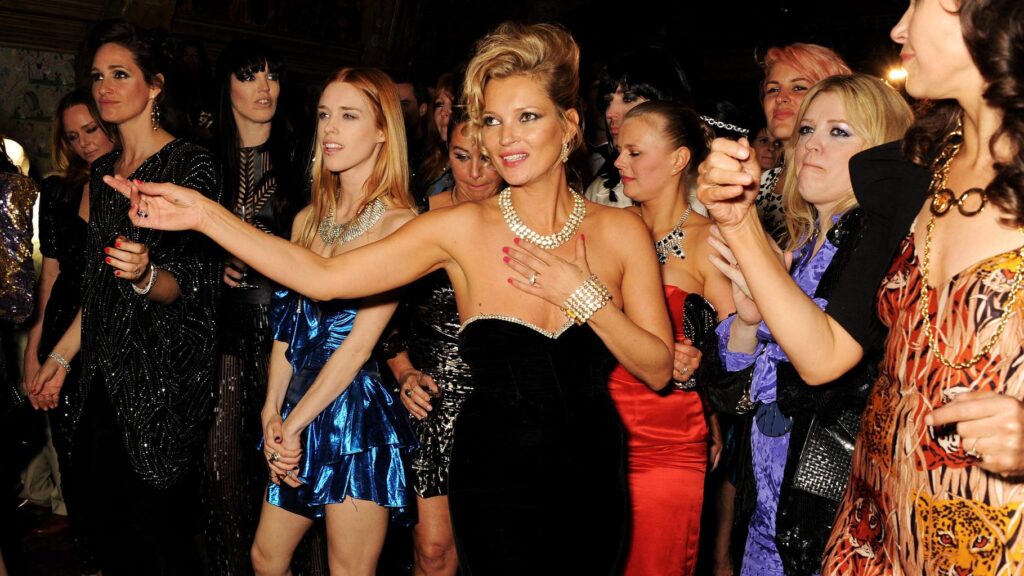 I suppose that the question I'm really asking here is: why does Kate Moss benefit with being caught on camera with cocaine, when some people (I'm talking to you, America) end up incarcerated for marijuana possession?
But then, we all know the answer to that (beautiful? Check! White? Check! Rich? Cheque!). Since the '80s boom, cocaine has symbolised a certain financial double standard; it's fine when the wolves of Wall Street are snorting it between high-stakes deals, but it's a problem when it's being smoked by the homeless guy on the corner.  
Aside from money, fame, and a breed of beauty that universally celebrated, Moss has another key advantage over the average addict: support from some of the best-known and most well-respected names in fashion and beyond. In fact, a hugely diverse range of household names added their voices to the pro-Kate camp, from Sharon Stone and Robbie Williams, to Naomi Campbell, Bella Freud and Alexander McQueen (who wore a t-shirt emblazoned with the phrase "WE LOVE YOU KATE" to take his bow at the brand's SS06 show in Paris).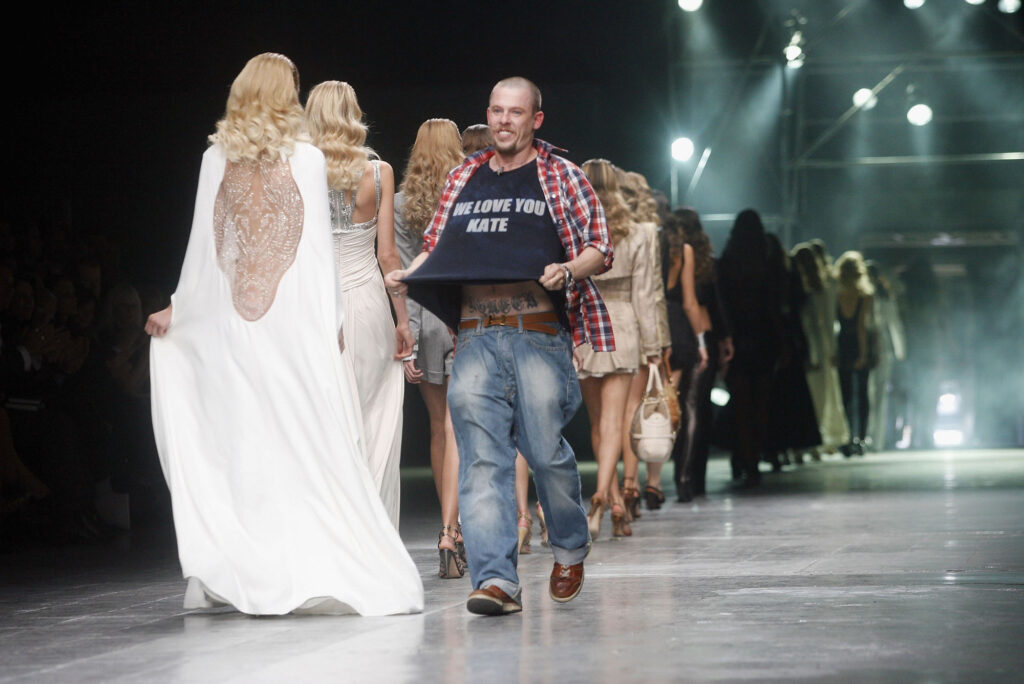 And really, why should Kate Moss be singled out and hounded by the media when we all know how prolific drug use has been among (primarily male) politicians, Wall Street-types and journalists? Could it be — shock! — because the British tabloids hate a powerful woman? Because women are constantly held to different standards than men?
Regardless of the complex issues behind the iconic 'Kate coke party' pictures, the story really had very little negative long-term impact on Moss' career. She has recently been named as the recipient of a Special Recognition award at the British Fashion Awards, an accolade that validates her influence over contemporary pop culture.
Ultimately, we're all smart enough to know that the most successful people are not always the ones we should admire; and anyway, Kate Moss doesn't care what you think. With her money, her illustrious career and a motto like "never complain, never explain," she doesn't need to care. Mystery breeds fascination: and maybe that's exactly why, despite it all, Kate Moss is still a thing.